Blocking CBI: Chandrababu Naidu, Mamata Banerjee's grandstanding may grab eyeballs but won't have any real impact
The ugly infighting within the CBI has created space for political parties to exploit and diminish further the stature of institutions.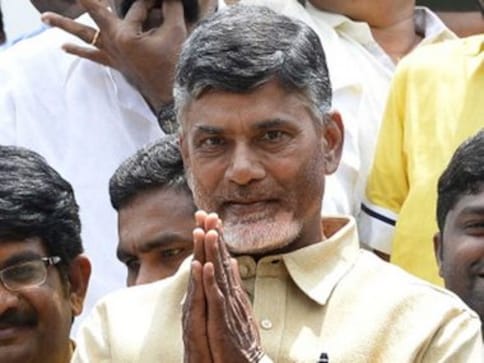 The Opposition is intensifying its fight against the BJP—extending it to legal and constitutional domains. While it inadvertently confirms Prime Minister Narendra Modi's popularity and BJP's position as the dominant force in national politics, in the run-up to next year's general elections we are likely to witness more outlandish manouvers such as "withdrawal of consent" to CBI from states ruled by rival forces.
To understand the motivation behind this unusual move—that has been rarely implemented in the past—we need to take a look at the context. For the Opposition, mahagathbandhan, or grand alliance, is an electoral necessity to measure up to the challenge posed by Modi. The problem is that necessity alone cannot guarantee the success of the venture.
The regional parties see 'grand alliance' as a necessary evil because they lose a part of their agency in striking the Faustian bargain. So, while they recognise the need to band together to pool in their resources and political capital, they are also aware of the pitfalls. More specifically, they are suspicious of the Congress. Most regional outfits see Congress as the injured behemoth that seeks to nurture itself back to health by drawing sustenance from regional players. Congress remains the "big brother", if not in ability but in attitude, and regional chieftains know that the grand old party may not hesitate to throw its weight around once it regains some power.
It is precisely this worry that prompted Mayawati to dump the Congress and battle it alone in upcoming Madhya Pradesh and Rajasthan Assembly polls. Accusing Congress of adopting a 'big brother' approach, Mayawati told reporters in a news conference that "just like BJP, Congress too is trying to finish BSP… Congress has the misconception that it can face BJP on its own. It is because of these political decisions that Congress has lost elections repeatedly and BJP is winning state after state."
A weakened Congress may be no stronger than a regional outfit, but it suffers still from a delusion of grandeur that informs its behaviour. Rahul Gandhi's frequent expression of intent to become the prime minister is just one example of it. Even as regional parties grapple with an overbearing Congress, they are worried on another count—the leadership question. These are related impulses.
If the regional players are stake leadership of mahagathbandhan, they need not only be wary of the Congress but also of each other. If a Chandrababu Naidu or Mamata Banerjee can become the fulcrum of Opposition unity, that not only reduces the influence of Congress within the amorphous group but also furthers their respective causes on the question of leadership.
To stake a claim, however, regional chiefs need to make a big splash that will guarantee them national coverage and catapult them on to the big league. Through his Rafale fixation and Modi obsession, Rahul has already cornered a fair share of coverage in national press that is anyway more likely to pit the Gandhi scion as a possible challenger (despite zero credentials) against the prime minister than a mass leader such as Mayawati or Mamata.
A Naidu or a Mamata, therefore, must do something bigger. It is in this context that we may primarily place the move by Andhra Pradesh and West Bengal chief ministers to "block" the CBI. Though the manouvre raises some constitutional and legal questions, it is largely an exercise in political grandstanding. But there are other motivations as well. Naidu and Mamata are trying to gainfully use the controversy at CBI to hit back at BJP, laying the marker for leadership of grand alliance, and turning cases of corruption against their party into a political opportunity.
First, let us take up the "grandstanding" part. Naidu or Mamata may try to send a message that they will "not allow" CBI to pursue the cases in their states. However, in reality the CBI—constituted under the Delhi Special Police Establishment Act of 1946 — may not really need the permission in cases that are not registered in those states.
When the issue came up before the Delhi High Court in October concerning a prior permission from the Chhattisgarh government, the court ruled that the CBI need not seek the state's consent, except when the case is registered in that state.
The bench comprising Justice S Muralidhar and Justice Vinod Goel observed: "Provisions of the DSPE Act is to facilitate the CBI in carrying out its investigations. It would, therefore, be counter-intuitive if the task of the CBI is frustrated beyond the point of practicality. If in every such case the investigation is stalled because of the absence of sanction of a particular State other than the state where the case is registered, then the scheme of Sections 5 and 6 of the DSPE Act and their purpose would be defeated."
And even in cases that are registered within those states, the CBI may approach the judiciary to get the necessary permission. Also, investigations, filing of chargesheets and holding of trials in ongoing cases shall not be affected by this move. The Mamata government and some TMC ministers are under the CBI scanner on Saradha, Narada and Rose Valley cases and most of these cases have a Supreme Court or High Court mandate, which means the Bengal chief minister cannot stop CBI investigation into these cases by the dint of her "withdrawal of consent".
Naidu, who authored the move, is also firefighting corruption allegations. He has, in the past, accused the Modi government of "using the CBI" to target him. The infighting within the CBI—between its number 1 and number 2—have thrown up a couple names that may put Naidu in discomfort. Hyderabad-based businessman Sathish Sana, who has been accused of bribing top CBI officials to get relief in a case, is said to be a friend of Naidu, according to a report in India Today.
In his official compliant to the cabinet secretary on 24 August, CBI special director Rakesh Asthana claimed CBI chief Alok Verma called him up and asked him not to question Sana, a key witness in the Moin Qureshi case.  In another letter to the Central Vigilance Commissioner, dated 19 October, 2018, Asthana wrote that "during recent interrogation in January, Sana gave a statement saying that said that he met Telugu Desam MP CM Ramesh who in turn met the director of CBI," according to another report in India Today.
In one stroke, Naidu and Mamata have turned these discomfiting developments into political opportunities and even sought to claim the moral high ground by claiming that their actions are motivated by a higher ideal. There's no denying, however, that the ugly infighting within the CBI has created space for political parties to exploit and diminish further the stature of institutions. The Centre cannot shake off its culpability.
Politics
On Thursday, West Bengal Chief Minister Mamata Banerjee sacked Partha Chatterjee from ministerial post and later in the day, he was removed from Trinamool Congress
Politics
TMC leader Abhishek Banerjee said that Partha Chatterjee has been suspended from the party till the investigation is underway and he can come back if proven not guilty
Politics
BJP's Amit Malviya said that sacking Partha Chatterjee from the Mamata Banerjee-led West Bengal cabinet is 'an admission of crime'