Blanket ban on commercial surrogacy eliminates aspect of privacy; unfair to couples who marry late, homosexuals
There is no doubt that this $1-billion industry needs to be regulated, but banning commercial surrogacy entirely might not be the way.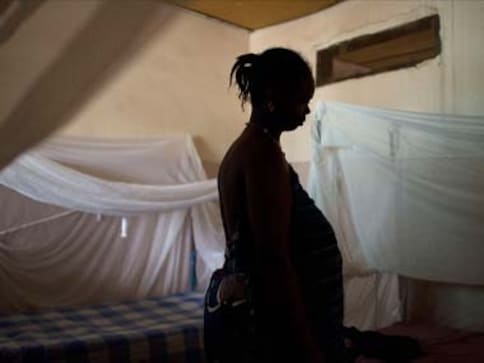 "We were married for 18 years, but we remained childless. My wife conceived multiple times but she was not able to hold the baby in her weak womb. However, we were blessed with twins once, but they were born premature and unfortunately, survived only for six months. All our hopes were lost. We opted for surrogacy and our baby girl arrived 17 months ago. She looks just like me. Money couldn't have bought us this happiness," said a Bengaluru-based businessman who wished to keep his identity anonymous.
Another working mother from Chennai who opted for commercial surrogacy revealed that she developed a bond with the surrogate mother who carried her twins, including taking full responsibility of her health during and after the pregnancy. "I tried IVF more than five times and spent a ton of money but nothing worked out for me. We then decided to 'hire' a surrogacy lawyer who helped us through the process," she said.
As of now, surrogacies involve a contract and the clauses are legally binding. "The surrogate mother who carried our twins was already a mother of two. We gave her an apartment to stay. In January, we were blessed with twins. I keep sharing pictures of the babies with her. We will be taking care of the education of her children for the rest of our lives," she added. She is happy about becoming a mother, before the Lok Sabha passed the new Bill, banning commercial surrogacy.
The anonymity that the couples who opt for commercial surrogacy have enjoyed until now will end. The Surrogacy (Regulation) Bill, 2016 recently passed in the Lok Sabha allows only "altruistic" surrogacy and that too for couples who have been legally married for five years. With that, the surrogate has to be a "close relative" of the couple and also has to be a married woman. The Bill bans commercial surrogacy altogether and prohibits single persons, divorcees, widowed, live-in and homosexual couples, even married couples with children, from taking this method.
Now, the question is, in a society like ours where infertility is nothing short of taboo, can womb-sharing between close relatives become a reality? Unlike Bollywood celebrities like Tusshar Kapoor and Karan Johar who proudly share that they opted for surrogacy for the privilege of parenthood, others think of surrogacy as a last resort, when channels like IVF fail.
The Bill was first tabled in the Lok Sabha on 21 November 2016 and was referred to the Parliamentary Standing Committee on Health and Family Welfare in January 2017. The committee in its report had made several recommendations, but these can hardly be seen in the Bill that the Lower House of Parliament approved.
To start with, one of the most debateable clauses of the new Bill is that it requires the surrogate to be a "close relative." The committee in its report too had recommended the removal of this clause and had said that limiting the practice of surrogacy to close relatives is not only non-pragmatic and unworkable but also is not in connection with the main objective of the Bill, which is to stop the exploitation of surrogates.
But then, how will it be ensured that a woman is not exploited/pressurised in the family? Can it be assured that in the cases of altruistic surrogacy, a woman who will share the womb for the contentment of another woman of the family is out of choice and not out of coercion? A pregnancy involves 9 months of somebody's life, as also physical pain and emotions. Even if a woman does this out of choice, what will be her emotional response to see her baby growing on a regular basis, and will it not impact the life of a child?
Hari G Ramasubramanian, Chief Consultant at Indian Surrogacy Law Centre, Chennai said that the Bill claims to protect the rights of women, a claim which he feels is ridiculous. He also noted that the concept of surrogacy is received in a very negative sense in the Bill. "By permitting only altruistic surrogacy, the commercial dynamic involved in the process is removed. And this will only oppress the women for not doing what they can do," he said.
Ramasubramanian also explained that India has an infertility rate of eight percent, and there is a significant demand for Indian surrogate mothers. "What this will lead to is more of black-marketing. At present, there is a proper surrogacy agreement between the surrogate mother and the intending couple, in which the compensation, transfer of parental rights and everything else is mentioned," he added.
Dr Nayana Patel, Surrogacy and Infertility Expert at Akanksha Hospital and Research Centre, Gujarat said that at the very outset, we must learn to call it "compensatory surrogacy" and not "commercial surrogacy," for what a surrogate mother does for any couple who wishes to have a child can in no shape or form be remunerated. Even in our daily lives, we don't want to take a small favour from anybody and if we do, we try to return the favour in whatever way we can. Then why not compensate a surrogate who has carried your greatest happiness in her womb for nine months? "I have delivered close to 1,400 babies through surrogacy and in those, there were merely 25-30 cases of altruistic surrogacy. Couples don't even let their nearest family members know that they're opting for surrogacy. The new bill completely misses out on the critical aspect of privacy. Allowing only the 'altruistic' form of surrogacy will increase the cases of exploitation of close relatives, and can escalate underground surrogacies" she explained.
Another distressing clause is that of a five-year time bar, and this can increase hardships of intending parents. The committee has termed it arbitrary, discriminatory and without any definable logic and has recommended to replace it with a one-year period. The five- year waiting period is a breach of basic fundamental right to reproduction and the right to privacy.
Given the change in lifestyles and the rise in late marriages, when people well into their 30s or even 40s choose to settle down, a five-year wait can affect the quality of gametes and diminish the chances of children being born through surrogacy. And in cases of a health ailment, such as the absence of a uterus, damage or removal of uterus, fibroid etc, what would be the rationale of waiting even for a year?
Dr Patel speaks of the possibility of a woman who had her uterus removed getting married at the age of 35. "Why should she be made to wait for five years to be a mother?," he asked.
There is no doubt that this $1-billion industry needs to be regulated, but banning commercial surrogacy entirely might not be the way. It could have been substituted with something like ethical surrogacy, with stringent laws and clauses both for prospective parents and surrogates, and an approach which takes into account the desires of infertile couples who wish to become parents and also seek secrecy. Banning commercial surrogacy puts a full stop to the hopes of couples who are not willing to or who cannot opt for altruistic surrogacy, making their personal problems known to those who know them.
The 102nd parliamentary report stated that that there is no doubt that as of today, there is potential for exploitation and the surrogacy model that exists today can and does exploit surrogate women. But this potential for exploitation is linked to the lack of regulatory oversight and lack of legal protection to the surrogate and can be minimised through adequate legislative norm-setting. It also made a point that if many impoverished women are able to provide their children with education, construct a home, start a small business, etc. by resorting to surrogacy, there is no reason to take this away.
Neither the couples nor the surrogates opt for surrogacy out of choice. Both the parties have their own set of necessities; a baby for the prospective parents and money for the surrogate mother. But instead of addressing the exploitation and making it easier and regulated for both the parties, the bill brings surrogacy to a standstill.
The bill prohibits homosexual couples to attain parenthood through surrogacy. LGBT rights activist Kalki Subramaniam said, "Even though the Supreme Court has recently decriminalised Section 377 of the IPC, giving us equal rights, the society is not yet ready to accept us and this bill is a perfect example of that. Why this discrimination? Why can't we have a family of our own? Many of us are already deprived of family in lives, as our parents abandon us on knowing our sexual choices. Surrogacy is one way for us to procreate and have a child of our own but this bill has diminished our wish of a family."
also read
Explainers
The term 'comfort women' has been given to people that were forced to work as sex slaves by the Japanese Army during World War II. It comes from the Japanese word ianfu – which combines the Chinese characters 'comfort or solace' (i-an) and woman (fu)
Explainers
The trouble kicked off after armed miscreants forced people to shut their shops on Monday afternoon. A mob then torched two homes in Imphal, causing security forces to rush to the spot. Chief Minister Biren Singh has said the situation is now under control
Explainers
From cricket to MasterChef, democracy to diaspora, education to the economy, Prime Minister Narendra Modi addressing an event in Sydney on Tuesday spelled out the many things that connect India and Australia