BJP charging Rahul Gandhi of mahagatbandhan with Pakistan to oust Narendra Modi just does not wash
What we may say is that with the BJP's failures becoming more cruelly exposed on two fronts — the promises to deliver on development and good governance, the party's rhetoric is becoming shriller.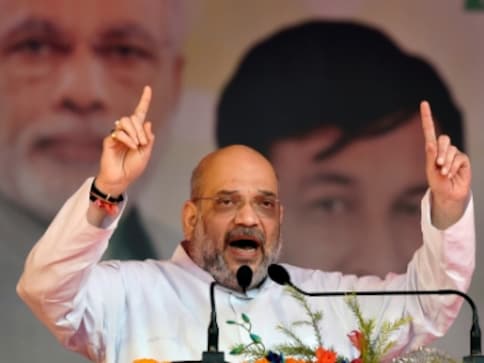 BJP president Amit Shah crossed a sort of Rubicon on Saturday as he sought to dispel what we might call a 'lingering stench' around the government his party runs at the Centre and simultaneously consolidate its vote bank. In suggesting that Congress president Rahul Gandhi was entering into an alliance with Pakistan by raising questions over the Rafale deal and by the Congress chief calling Prime Minister Narendra Modi a 'thief', Shah was not only accusing the main Opposition party of hatching a treasonous conspiracy with India's intractable neighbour but also betraying his party's nervousness over the Rafale issue.
It's hardly par for the course to accuse the leader of an Opposition party of being in league with an 'enemy' country when he raises questions about a defence deal that at first sight appears to have some merit. The best and most transparent course of action to nail Gandhi's 'lie' would be to concede the demand for a probe by a joint parliamentary committee (JPC), as the Congress party had done over the allegations of criminal impropriety in relation to 2G bandwidth allocations.
​That Shah was, however, only trying to deflect attention with majoritarian posturing became evident the very next day when he likened 'illegal immigrants' to termites who were eating the 'grain that should go to our poor and taking our jobs'. Forget the fact that the Modi government has not really become a beacon of hope to the poor by distributing grain and creating jobs. Given that the comment was obviously aimed at Bangladeshi immigrants, Shah's comments have piled the pressure on a regime that has gone out of its way to address India's security concerns. That the party running this regime, the Awami League, faces end-of-the-year elections in Bangladesh (while the BJP faces elections some four or five months later) and given the general anti-India feeling in that country, may now find it difficult to remain sympathetic to India's concerns does not seem to have cut much ice with Shah. Or, just maybe, it did not occur to him.
At any rate, recourse to majoritarian rhetoric and politics is so central to the BJP's worldview that falling back on them is almost instinctive. Shah was, in fact, participating in the same kind of project that his party colleague, and incidentally the defence minister, Nirmala Sitharaman had kicked off when she accused the victors in the elections to the Jawaharlal Nehru University Students' Union of being anti-India.
Following Shah, his party is now running with the ball he has set rolling. On Monday, a number of senior leaders of the BJP chimed in with the suggestion that by raising questions about the Rafale deal and questioning the prime minister's integrity the Congress had, in effect, exposed the fact that it was anti-national, that catch-all accusation that can be aimed at practically anyone who is not a fully signed-up, uncritical party loyalist.
Thus, Sitharaman, ruling out a JPC enquiry, has said, "No way are we going to agree to this false propaganda. Now you see an international dimension too." This can be translated to mean: We couldn't be bothered to clear the air, though critical doubts have been aired. These doubts have been raised by people who are in cahoots with Pakistan.
Party spokesperson Sambit Patra, too, elaborated on this theme, in a more direct fashion. What did the Congress and Pakistan have in common? he asked, before proceeding to supply the answer himself. Frustration was, he said, common to them. Both the Congress and Pakistan wanted 'somehow to remove Modi from the Indian polity'. That any dispensation in Islamabad could prefer to have a hardline regime in New Delhi, because hardliners feed off each other's compulsions, is a thought that possibly did not occur to him.
What is common to all these insinuations of an 'international mahagathbandhan' against the BJP and Modi, is the continuing attempt by the ruling party to conflate the nation, nation-state and their interests with the party, the Sangh parivar and their interests. Any criticism of the ruling party and its ideological parent, the Rashtriya Swayamsevak Sangh, and siblings becomes, in this phantasmagorical register, a slur against the nation and the people who constitute it and an attempt to subvert the nation-state. No further comment is called for in relation to this surreal and hubristic ideological hallucination.
What we may say, however, is that with the BJP's failures becoming more cruelly exposed on two fronts — the promises to deliver on development and good governance -- the party's rhetoric is becoming shriller.
Opinion
Democratise history writing so that different and differing approaches—not just Thaparite dogma—can be posited and understood by everyone
Entertainment
In response to a Twitter user's appreciation post for Gandhi, Agnihotri wrote, "I like the ease with which he wears warm jackets indoors and goes without jacket outdoors. Also, ease with which he drinks chai outdoors and 5 course meal indoors. Easy drama. Easy followers. Good one."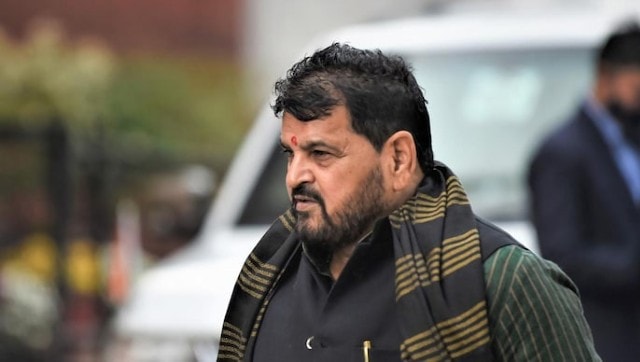 Sports
Talking to reporters, Brij Bhushan Sharan Singh stated that he has been elected president of the WFI and was not heading this federation by "the grace of some person."