BJP president Amit Shah returns to Delhi owing to ill-health; unlikely to attend rally in West Bengal's Jhargram
BJP president Amit Shah is returning to New Delhi due to his ill health and is unlikely to attend his scheduled rally at Jhargram in West Bengal
BJP president Amit Shah was discharged a few days ago from the hospital after being treated for swine flu

As he was suffering from high fever, he was advised not to attend any other rally

Shah has directed the party's state unit to ensure that other scheduled rallies take place on time
Malda: BJP president Amit Shah is returning to New Delhi on Tuesday evening due to his ill health and is unlikely to attend his scheduled rally at Jhargram in West Bengal, party leaders said.
"Amit Shah is very ill. He has high fever, but still attended today's rally here. He was discharged few days ago from the hospital after suffering from swine flu," Bharatiya Janata Party state president Dilip Ghosh said.
Shah will return to New Delhi on Tuesday as his doctors have advised him against attending any other rally due to his ill health, Ghosh said. "If he is fine tomorrow, then he will attend the scheduled rally at Jhargram tomorrow," he added.
Earlier in the day, Shah kick-started the BJP's campaign in West Bengal with a rally in Malda, saying all Bengali refugees would be granted citizenship with the passage of the citizenship bill. He harshly criticized the ruling Trinamool Congress government, led by Chief Minister Mamata Banerjee, citing woes like corruption, collapsing law and order, lack of jobs that plague the people in the state. He appealed to the crowds to uproot the existent government.
This was also Shah's first rally in the state ever since the BJP's Rath Yatra was not allowed to be conducted.
Ghosh added that the BJP chief had asked them to ensure that the other scheduled rallies take place on time.
India
Trinamool Congress spokesperson Kunal Ghosh said that the party wants the safety of minorities in both India and Bangladesh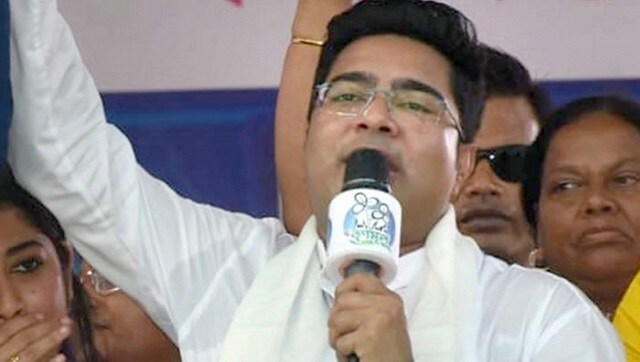 India
Wooing the electorate ahead of the 30 October bypoll to four Assembly seats, he said that casting ballots for the two parties, if nothing, might 'strengthen the hands of BJP'
India
Various Central laws were implemented in Jammu and Kashmir as the focus of the BJP government is to ensure development and prosperity of every citizen of the Union Territory