BJP MP from Madhya Pradesh Janardan Mishra cleans toilet with bare hands at school in Rewa district
A BJP MP from Madhya Pradesh, Janardan Mishra, was seen cleaning toilets with his bare hands in a video that went viral, earning much appreciation.
A video that went viral recently showed Janardan Mishra, a BJP member of Parliament from Madhya Pradesh, cleaning a toilet with his bare hands at a school.
According to The Indian Express, during one of his visits to a school in Khajuha village of Rewa district, the MP was informed that students were unable to use the toilet because it was clogged. Subsequently, he got down to clearing the soil from the toilet despite protests from a man in the background who insisted that he would get it cleaned.
Mishra had visited the primary school in Bushudi gram panchayat as part of the Swachh Bharat Mission.
The MP on several occasions in the recent past took matters in his own hands on issues of cleanliness. During a visit to another school in Rewa district recently,he also checked if the nails of students were trimmed and shook hands with them. On 23 January, the MP had also posted a video on his Twitter profile in which he was seen giving a bath to a school boy who was studying in a government school.
According to The Times of India, many have appreciated the BJP MP's work and said that it sets a good precedent for other politicians.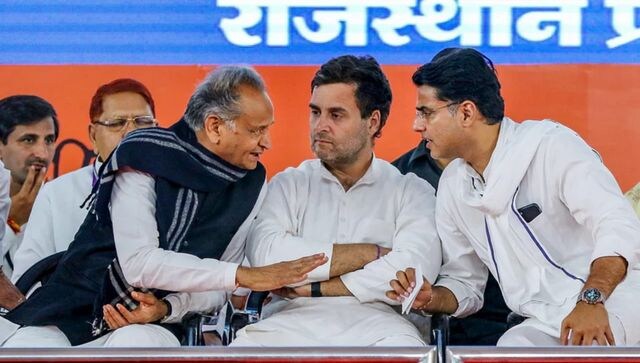 Politics
The rivalry between Ashok Gehlot and Sachin Pilot in Rajasthan has triggered new turmoil in Congress. But we have seen infighting in Punjab when Amarinder Singh and Navjot Singh Sidhu were at loggerheads and in Karnataka, when DK Shivakumar and Siddaramaiah clashed
India
The incident from Madhya Pradesh's Rewa district shows a cow resting inside an ATM with its excrete all over the place
India
The accident happened when the bus spun out of control. There were more than 50 children in the bus