BJP MP calls for amendment of dowry law, calls it a 'tool for harassment of men'
A BJP member in Lok Sabha demanded amendment in the dowry law, dubbing it as 'legal terrorism' and claiming that it has become a tool for harassment of men
New Delhi: A BJP member in the Lok Sabha on Friday demanded amendment in the dowry law, dubbing it as "legal terrorism" and claiming that it has become a tool for harassment of men.
Raising the issue in the Zero Hour, Anshul Verma said over 27 lakh persons have been arrested between 1998-2015 in such cases and these include minors.
He sought amendments to Section 498A of the Indian Penal Code under which a man and his family can be summarily arrested when a complaint of cruelty is lodged by the wife.
The Supreme Court and high courts have also said that the law has been misused, he said, claiming that many men have committed suicide and become 'shadi ke shaheed' (martyrs of marriage).
"The shortcomings of the law should be addressed. A men's cell should also be opened. Pro-woman must not be anti-man," he said.
Among other issues, Dhananjay Mahadik (NCP) said the imposition of GST on idols has made them expensive and demanded that they be exempted from the tax. With the Ganesh festival approaching in Maharashtra, he said a decision needed to be taken immediately.
Bharti Shiyal (BJP) sought daily flights between Bhavnagar and Mumbai, while Jagdambika Pal (BJP) highlighted the plight of 'Shiksha Mitra' in Uttar Pradesh following an adverse Supreme Court order.
Politics
The BJP has set up teams to supervise the on-the-ground campaigning as part of its strategy to reach out to voters ahead of the upcoming assembly polls.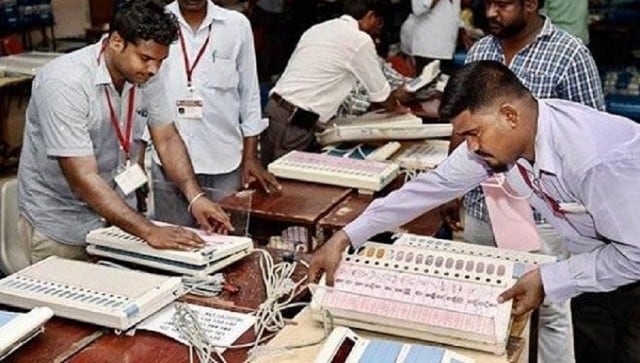 Politics
The party's first list of 34 candidates had similarly excluded Utpal, former chief minister late Manohar Parrikar's son. Utpal Parrikar subsequently quit the BJP and announced that he would contest from Panaji as Independent
India
Sources said that the BJP is likely to contest on 65 out of the total 117 Assembly seats in Punjab, while its allies the Amarinder Singh-led Punjab Lok Congress is expected to contest 38 seats and SAD (Sanyukt) 14