BJP leaders warn of demographic shift, but Census shows fall in Muslim population growth rate steeper than other groups
Based on the Census 2011 figures, the Muslim community in India is undergoing a far steeper a fall in its population growth rate than the Hindu community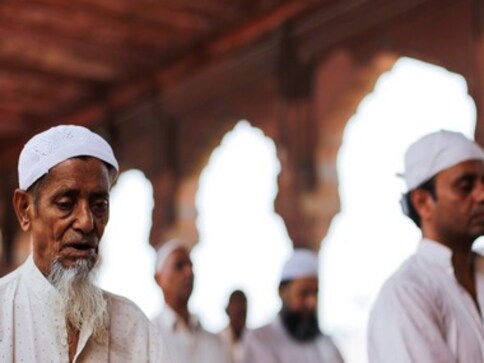 Several BJP leaders in the recent past have claimed that there is a danger of a demographic shift in India on account of a rising Muslim population, and a corresponding decline in the Hindu population. For instance, party leader Tuhin Sinha, in this article, has said that there has been an alteration of the demography of the country, 'precipitated by an institutional patronisation for illegal migration.'
In a similar vein, Banwari Lal Singhal said in January 2018, "The way the Muslim population is increasing, the existence of Hindus is in danger. It is a well-planned conspiracy to have a Muslim in the chair of the president, prime minister and chief ministers."
Many such statements cite the Census 2011 as the basis for their assertions. But do statistics support this?
An analysis of population growth of religious communities since 1981 shows that while the share of Hindus in India's population has been declining, and that of Muslims rising — it's not reason enough to call the change a demographic shift. Based on the Census 2011 figures, the Muslim community, in fact, is undergoing a far steeper a fall in its population growth rate than that of the Hindu community. The Muslim population growth rate, is in fact, the lowest in the history of India.
Thus, it's unlikely that the Muslim community will overtake Hindu any time soon. In fact, according to the Sachar Committee report, the rate at which the Muslim population in India is growing, by the end of the 21st Century, it is expected to reach replacement level. To say that the Hindu community should have more children to ensure India doesn't become Pakistan is not only untrue, but also premature.
World
Many Muslim nations criminalise gay sex — including World Cup host Qatar. LGBTQ people routinely are rejected by their families, denounced by Islamic authorities and hounded by security forces
India
Recent studies have found that over the last 50 years, human sperm counts appear to have fallen by more than 50 per cent around the globe
India
Reportedly, the accused also tried to give Sarita, a new name: Ayesha, saying this would be her name after formal conversion. The complaint accuses Khaleel for sexually assaulting her as well