BJP lawmaker demands action after AIMIM MLA removes barricade on Hyderabad flyover during coronavirus lockdown
After AIMIM legislator Ahmed Balala on Friday allegedly removed barricade on a Hyderabad flyover, BJP MLA Raja Singh alleged that the former had flouted lockdown rules and strict action should be initiated against him
Hyderabad: After AIMIM legislator Ahmed Balala on Friday allegedly removed barricade on a flyover bridge, BJP MLA Raja Singh alleged that the former had flouted lockdown rules and strict action should be initiated against him.
Singh also alleged that the AIMIM MLA and others from his party were not following lockdown rules imposed in the Hyderabad's old city.
According to Dabeerpura police, Balala has taken permission from Mirchowk ACP before getting the barricades removed on Dabeerpura bridge.
Raja Singh said, "Today, the whole country is fighting corona. On one side there is country fighting while on the other there is Ahmed Balala and other leaders of AIMIM who do not follow lockdown rules. They do not listen to anyone and are threatening police and doctors."
"I want to ask AIMIM MP Assadudin Owaisi whether he is behind these acts. He (Owaisi) portrays a very nice image but on the other side, he orders his MLAs and corporators to violate lockdown and allow coronavirus to spread," the BJP MLA said.
He further said, "I want to say to them that people will respond to your deeds. I want to say to Telangana Chief Minister that whosoever MLA or corporator violates lockdown the chief minister should take action against that person."
Find latest and upcoming tech gadgets online on Tech2 Gadgets. Get technology news, gadgets reviews & ratings. Popular gadgets including laptop, tablet and mobile specifications, features, prices, comparison.
World
European Union envoys are close to finalising a list of countries whose citizens will be allowed to enter Europe again, possibly from late next week, EU diplomats confirmed Saturda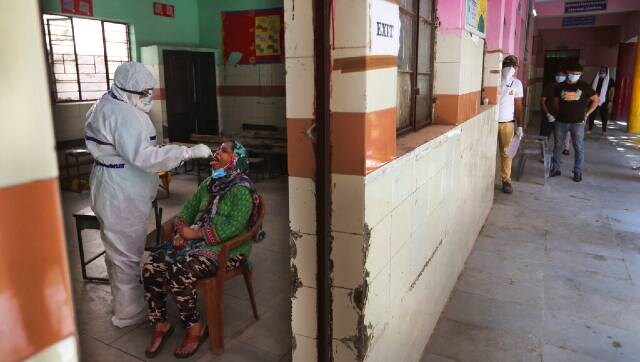 India
With 3,788 fresh cases, Delhi's COVID-19 tally rose to over 70,000 on Wednesday, surpassing Mumbai to become the worst hit city in India
Business
India's unemployment rate reduced to pre-lockdown levels at 8.5 percent during the week that ended on 21 June, Centre for Monitoring Indian Economy (CMIE) said.