BJP IT Cell member arrested in Nagpur for 'objectionable tweets' against Uddhav and Aditya Thackeray
Sameet Thakkar was told by a court to appear before VP Road police station in Mumbai on 5 October. He had allegedly slipped out without submitting his mobile phone or laptop as mandated, an official said
Nagpur: A BJP functionary was arrested on Saturday in Nagpur for allegedly posting objectionable tweets earlier about Maharashtra Chief Minister Uddhav Thackeray and his son and cabinet colleague Aaditya Thackeray, police said.
BJP IT Cell member Sameet Thakkar was told by the court to appear before VP Road police station in Mumbai on 5 October in connection with the issue but he allegedly slipped out without submitting his mobile phone or laptop as mandated, an official said.
A local Shiv Sainik had also filed a case against Thakkar in Sitabuldi police station here.
Thakkar was arrested by a joint team of Nagpur and Mumbai police personnel, the official informed.
Politics
The announcement was made in Delhi during a press conference by the BJP, which had won 303 of the 403 assembly seats in the last elections in 2017 in Uttar Pradesh
Politics
The BJP has set up teams to supervise the on-the-ground campaigning as part of its strategy to reach out to voters ahead of the upcoming assembly polls.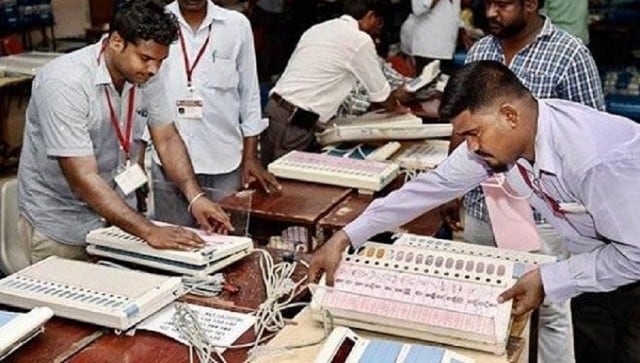 Politics
The party's first list of 34 candidates had similarly excluded Utpal, former chief minister late Manohar Parrikar's son. Utpal Parrikar subsequently quit the BJP and announced that he would contest from Panaji as Independent