BJP govt's lame excuses exposed by SC order, says Congress
Maken, meanwhile, said that the apex court order vindicates Congress's stand in the matter.
New Delhi: Congress on Tuesday said that the Supreme Court order on the black money issue has exposed the Centre's "lame excuses" by directing it to disclose to it by tomorrow the names of all those who have black money stashed abroad.
"During the (Lok Sabha) election campaign, BJP leaders were declaring from the rooftops that the black money stashed abroad will be brought back within 100 days. (But) when it came to declaring the names, they just released three," AICC General Secretary Ajay Maken told reporters here.
Stating that the apex court has exposed the "lame excuses" being trotted out by the Centre, Maken said that SC had some strong words for the new NDA regime for seeking the modification of its earlier order on disclosure of all names.
"BJP and its supporters like Ramdev had said that more than 50,000 people have stashed money away in foreign banks and (prime minister) Narendra Modi had said during the election campaign that Rs 15 lakh will be deposited in the bank accounts of all Indians once the black money is recovered," added Maken, who is also the chairman of the AICC's media department.
"The country wants all 50,000 names and not lame excuses," Maken said.
As to remarks by some BJP leaders claiming that the list of the names of black money holders will embarrass the Congress, Maken said, "No person is bigger than the organisation. There should be strict punishment for anybody who is found guilty."
Another party leader, Manish Tewari, too, hailed the apex court order saying it was "absolutely correct".
"The chickens have come home to roost rather early in the day for this government. It has been caught in the rhetorical trap of of its own making," he said.
"For five years you have (said) that the names would be made public as soon as you are in possession, and then you do a U-turn and argue absolutely the opposite," he added.
Maken, meanwhile, said that the apex court order vindicates Congress's stand in the matter after it had spoken up against the allegedly selective and vindictive approach of releasing a partial list of names.
PTI
Politics
After defections and resignation of MLAs, the current strength of the Congress in the House is two, while that of the BJP is 27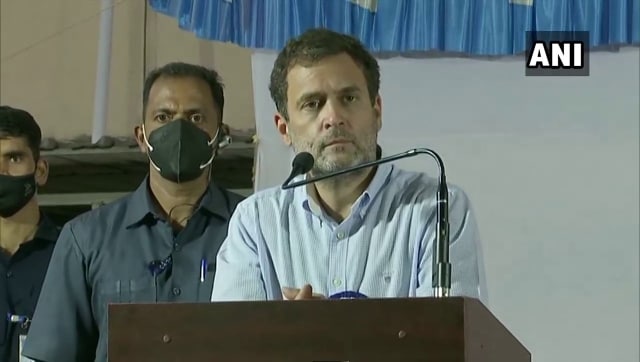 Politics
The China's People's Liberation Army handed over 17-year-old Miriam Taron to the Indian Army on Thursday, a week after he was allegedly abducted
India
19 January 2022 marks the beginning of the 32nd year of exile of the Pandits. This day in 1990 brought misery to the community and subsequently led to their ethnic cleansing from Kashmir