BJP claims morale of Uttar Police high since Yogi Adityanath became CM
The BJP Friday claimed that the morale of the Uttar Pradesh police had gone up 'considerably' in the last four months, since Yogi Adityanath took over as the chief minister of the state
Lucknow: The BJP Friday claimed that the morale of the Uttar Pradesh police had gone up "considerably" in the last four months, since Yogi Adityanath took over as the chief minister of the state.
Claiming that 670 criminals, carrying rewards on their heads, were arrested during the said period, state BJP spokesperson Shalabh Mani Tripathi Friday said the police were now giving a "befitting reply" to the dreaded criminals.
"There has been a considerable increase in the morale of the police. In four months, there has been a transformation in the mentality of the policemen and they are giving a befitting reply to the dreaded criminals," he said.
Alleging that during the previous political regimes in the state, the anti-social elements "enjoyed the patronage" of the ruling party, Tripathi said, "They (the criminals) were confident that the policemen may keep on losing their lives, but they will not be able to face them."
The BJP, he added, had mentioned in its Sankalp Patra (poll manifesto), that the criminals should either quit crimes or stay within the ambit of law or be ready to face the consequences.
"The criminals, who used to roam freely during the previous regimes, are now themselves surrendering in court," said the state BJP spokesperson.
Meanwhile, state BJP vice-president and in-charge of the Jan Sunwai Kendra, Rakesh Dwivedi said hearing of public grievances at the party headquarters would remain suspended on 6-7 August on account of Raksha Bandhan and the Jan Sahyog Kendra would resume functioning from 8 August.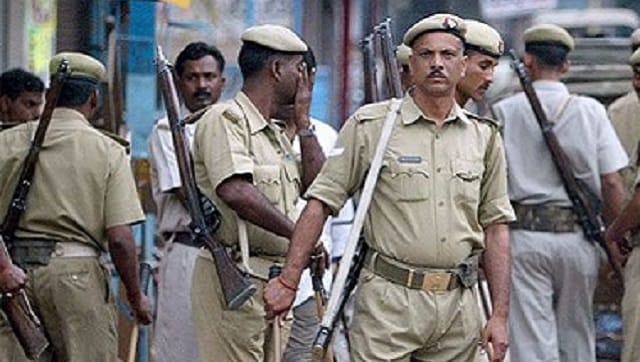 India
The deceased inmates have been identified as gangster Anshu Dixit, Merazuddin alias Meraj Ali, and Mukeem Kala, officials said
India
A large number of deaths and the atmosphere of helplessness around have also affected the doctors significantly, making them numb sometimes, or a soft target for the angry patients and their kin at other times
India
The curbs are aimed at breaking the chain of the virus, and a decision on whether to further extend them will be taken on Sunday, an official said