BJP claims money trail in 'hawala network' from Karnataka leads to Congress headquarters in Delhi
Sambit Patra hit out at Congress chief Rahul Gandhi, saying he has been asking questions on a daily basis from the government but these 'confessional statements' have exposed his party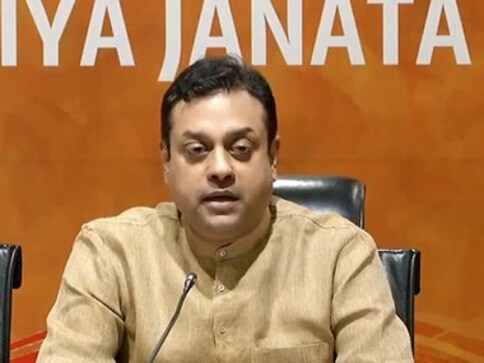 New Delhi: The BJP on Wednesday demanded that the top Congress leadership respond to the purported "confessional statements" made to Income Tax (IT) department by alleged associates of Karnataka minister DK Shivakumar claiming the money trail in a 'hawala network' went to Congress headquarters in Delhi.
BJP spokesperson Sambit Patra hit out at Congress chief Rahul Gandhi, saying he has been asking questions on a daily basis from the government but these statements "have exposed his party, which has become synonymous with corruption".
"The Congress is standing on a tripod of unaccounted cash, hawala transactions and corrupt deeds," Patra alleged.
"The case shows that money trail from the state went to the Congress' headquarters at Akbar Road," he said.
"The confessional statements of three persons, who along with Shivakumar- a Congress leader- who have been given charge sheet by the IT department, have completely exposed the Opposition party," he claimed.
"Unaccounted cash would be measured in kilos and tonnes and brought from Chandni Chowk to the Congress' office on Akbar Road in Delhi," Patra alleged, citing the purported statements.
The IT department had raided Shivakumar's premises in Karnataka 2017 and of those people linked to him, including in Delhi, and had claimed to have recovered incriminating evidence against him.
Other accused in the charge sheet are Sachin Narayan, Anjaneya Hanumanthaiah and N Rajendra. Patra cited alleged statements made by these accused among others.
According to the tax department, Narayan is a business partner of Shivakumar and Sharma is the proprietor of Sharma Transports, which runs a fleet of luxury and passenger buses and provides transport services on rental basis.
Haumanthaiah is an employee at Karnataka Bhavan in New Delhi. He was responsible for allegedly storing and handling unaccounted cash of Shivakumar in Delhi.
Patra also cited diaries allegedly recovered from Congress leaders in the state claiming "entries of money running up to Rs 600 crore were shown against SG and RG among  others".
The BJP leader alleged they referred to the top Congress leaders. "Both Congress president Rahul Gandhi and his predecessor Sonia Gandhi should come out and respond," he said.
"Instead of repeating his lies on the Rafale case, Rahul Gandhi should respond to these confessional statements", he said.
He noted that BJP president Amit Shah had said during the Karnataka assembly polls held earlier in 2018 that the Congress has been using the state as an 'ATM machine', and added that the IT case has proved him right.
Following the IT department charge sheet, the Enforcement Directorate (ED) also registered a money laundering case against Shivakumar and others on the basis of an alleged tax evasion and hawala transactions case.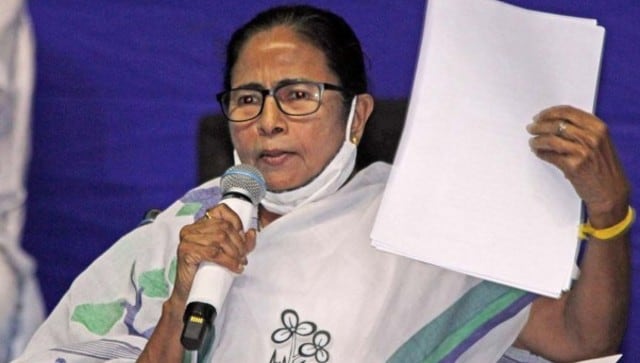 India
The Mamata Banerjee-led party, however, said it would cooperate with other opposition camps on various issues concerning people's interest
India
Shah said for the first time since Independence, those living in the hill areas of Manipur have felt that there is a central government which thinks about their welfare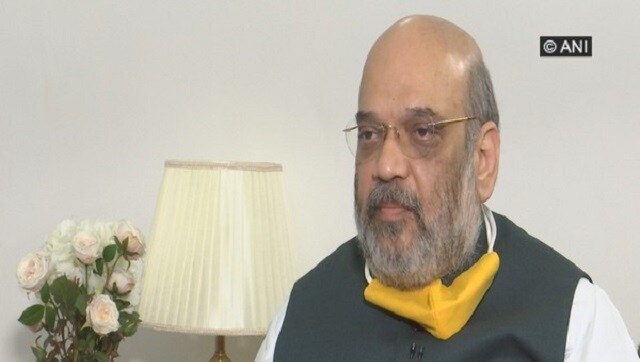 Politics
During an interaction followed by his keynote address at the HT Leadership Summit 2021, Shah also ruled out the possibility of farmers' protests impacting elections in Punjab and Uttar Pradesh, saying after the repeal of the agri laws, no other issue remains