Cabinet reshuffle: Curt calls, instant resignations; BJP ministers get a taste of Amit Shah's style
Amit Shah has well and truly established his position as the second most powerful person in the country.
The sky was overcast when a Union minister landed at Jay Prakash Narayan airport at Patna from Delhi on Thursday afternoon. His phone rang just as he was about to get off the aircraft. He picked up the phone only to realise that BJP president Amit Shah was calling. The conversation was brief and purposeful, with Shah first inquiring from him where he was and then telling him in clear terms to return to Delhi on the same flight back to meet him.
He quickly got his ticket and boarding pass and got back on the return flight. The situation couldn't have been more awkward but he had no option but to follow the directions. The minister sensed that the call and his meeting with Shah could redefine his fate, in the months or even years to come.
While the minister was on board, grappling with his thoughts, several others were getting similar calls. The urgency shown by the BJP president was unprecedented and whosoever got his call was instantaneously gripped by fear. They all knew that the Cabinet reshuffle cum expansion was on the cards and understood what the call could possibly mean.
Meanwhile, the minister landed in Delhi from Patna and was caught in a traffic jam. He got yet another call: "Where are you, and why are you late?"
On reaching Shah's residence, each separately, the ministers were told by the party chief that they needed to resign immediately. He said that the party would, in due course, will consider another assignment for them. They were also told the reason for the urgency: Prime Minister Narendra Modi has to expand and reshuffle his council of ministers on Sunday, thus, all resignations needed to be submitted now so that thr official process could be completed in time for the swearing in ceremony.
Sources revealed that by evening, resignations of Rajeev Pratap Rudi, Kalraj Mishra, Uma Bharti, Faggan Singh Kulaste and Mahendra Pandey were secured.
But that's not the complete list of ministers who were asked to resign. Speculation is rife over other names who tendered their resignation a day earlier. There are some who have kept it a closely guarded secret, hoping against hope that there might be a rethink. Sources said that one such minister met with senior RSS functionaries after resigning and pleaded for continuance in the Cabinet.
There is a good reason for this urgency shown by Shah. President Ram Nath Kovind is out of Delhi on Friday and for a better part of Saturday. The official acceptance of resignation takes time as it has to be recorded on paper at various stages and the file has to move back and forth from PMO and Rashtrapati Bhawan.
The prime minister has to leave on Sunday afternoon for the BRICS summit in China, about three hours after the swearing-in ceremony of new ministers at Rashtrapati Bhawan.
It's interesting to note that immediately after undertaking the last Cabinet expansion cum reshuffle on 5 July, 2016, Modi had left for a five-day foreign tour to Mozambique, South Africa, Tanzania, and Kenya.
By all indications, the size and scale of Sunday's cabinet reshuffle exercise is going to be big. Modi government has only 18 months left in office to deliver on its promises.
The exit of Bharti and Rudi clearly suggests that Modi considered performance as key criteria. Both these ministers were in-charge of two flagship projects – Skill India and Namami Gange – which had been very close to Modi's heart. Three years down the line, they have not shown tangible results.
Kalraj Mishra is over 75-years-old and as per new an unwritten RSS-BJP rule, he has to retire. The key question is whether he would be made governor. If he is made the governor, then he would have to vacate his Lok Sabha seat and three vacancies and three byelections (other two of Yogi Adityanath's Gorakhpur and Keshav Prasad Maurya's Phulpur) in Uttar Pradesh would not augur well for BJP.
The turn of events relating to the Cabinet reshuffle is yet another manifestation of the kind of power Shah wields within the party. With him at the helm, the party is no longer an appendage to the government as it used to be to be the case during the Atal Vajpayee government. Shah has well and truly established his position as the second most powerful person in the country.
Subscribe to Moneycontrol Pro at ₹499 for the first year. Use code PRO499. Limited period offer. *T&C apply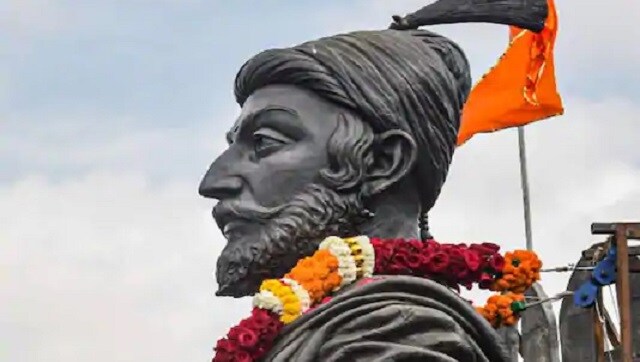 India
Maratha king Shivaji, the founder of the Maratha Empire, was born in the year 1630 at Shivneri Fort near Pune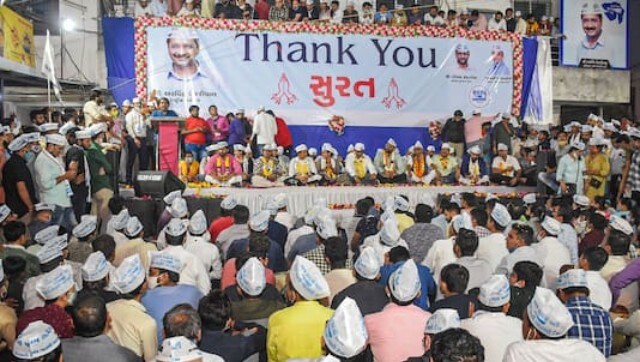 Politics
If past experience is any indication, the party has often failed to capitalise on its initial bursts of success
Politics
An analysis of the trend noted that the "most prominent reason seems to be that after working under politicians for many years, civil servants aspire to wield power rather than just take orders"