BJP activist appeals for Hamid Nihal Ansari's release from Pakistan jail; asks Navjot Singh Sidhu to intervene
A BJP activist appealed Navjot Sidhu to secure the release of Hamid Nihal Ansari who is serving a jail sentence in Pakistan and is slated for release next month.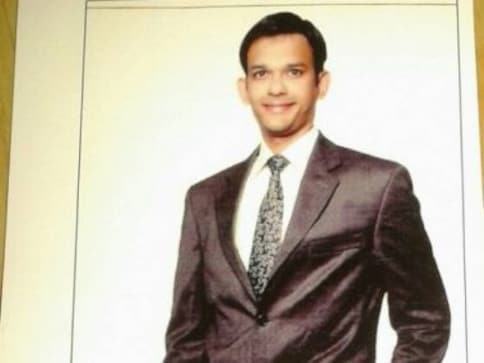 Mumbai: A Bharatiya Janata Party (BJP) activist on Thursday appealed to Punjab Minister Navjot Singh Sidhu to secure the release of a Mumbai techie who is serving a jail sentence in Pakistan and is slated for release next month. The 27-year-old youth from Andheri, Hamid Nihal Ansari, was accused of entering Pakistan illegally from Afghanistan on 12 November, 2012.
"A humble request to speak to Prime Minister Imran Khan to expedite release of Hamid Ansari, who is serving term in a Pakistan jail. Hamid completes his jail term in mid-December. His release will bring relief and joy to his aged parents," said BJP activist Krishna Hegde, a former Congress legislator.
Ansari entered Pakistan on a fake identity card given by a friend from Karak in Khyber Pakhtunkhwa and lived with him for a few days. The Pakistani intelligence nabbed him from a hotel in Kohat town some days later. In December 2015, a military court found him guilty of spying and anti-national activities.
However, Ansari refuted the charges and even challenged his conviction in the Peshawar High Court where the Pakistan government said he would be deported as soon as his jail sentence ended. "We have also appealed to Minister of External Affairs Sushma Swaraj who has assured us of all help," Hegde told IANS.
Pakistan has declined consular access for Hamid or to grant a visa to his parents to visit him.
Opinion
Reasons why no prime minister in Pakistan has been able to finish a full term varied from assassinations to military coups to most recently a no-trust vote that took place on 10 April 2022
World
The 'donkey' comment has created much buzz across Twitter. Users found the comparison funny and trolled Imran Khan for choosing such an erratic reference
World
Imran Khan was voted out of power last month through a no-confidence motion