BJP activist appeals for Hamid Nihal Ansari's release from Pakistan jail; asks Navjot Singh Sidhu to intervene
A BJP activist appealed Navjot Sidhu to secure the release of Hamid Nihal Ansari who is serving a jail sentence in Pakistan and is slated for release next month.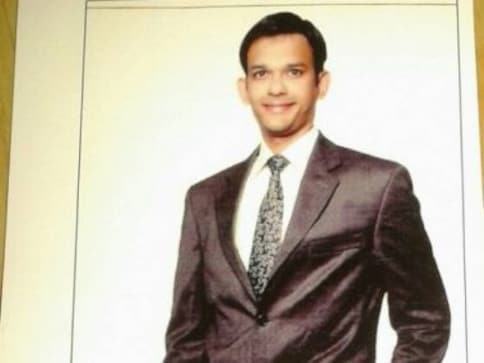 Mumbai: A Bharatiya Janata Party (BJP) activist on Thursday appealed to Punjab Minister Navjot Singh Sidhu to secure the release of a Mumbai techie who is serving a jail sentence in Pakistan and is slated for release next month. The 27-year-old youth from Andheri, Hamid Nihal Ansari, was accused of entering Pakistan illegally from Afghanistan on 12 November, 2012.
"A humble request to speak to Prime Minister Imran Khan to expedite release of Hamid Ansari, who is serving term in a Pakistan jail. Hamid completes his jail term in mid-December. His release will bring relief and joy to his aged parents," said BJP activist Krishna Hegde, a former Congress legislator.
Ansari entered Pakistan on a fake identity card given by a friend from Karak in Khyber Pakhtunkhwa and lived with him for a few days. The Pakistani intelligence nabbed him from a hotel in Kohat town some days later. In December 2015, a military court found him guilty of spying and anti-national activities.
However, Ansari refuted the charges and even challenged his conviction in the Peshawar High Court where the Pakistan government said he would be deported as soon as his jail sentence ended. "We have also appealed to Minister of External Affairs Sushma Swaraj who has assured us of all help," Hegde told IANS.
Pakistan has declined consular access for Hamid or to grant a visa to his parents to visit him.
Find latest and upcoming tech gadgets online on Tech2 Gadgets. Get technology news, gadgets reviews & ratings. Popular gadgets including laptop, tablet and mobile specifications, features, prices, comparison.
First Cricket News
Rabada, who last played a Test match in January 2020 against England and was injured after playing in a T20 against the same side last November, said he enjoys most the challenge of playing Test cricket.
First Cricket News
The South Africa squad, which includes 21 players, underwent their first COVID-19 tests soon after landing in the country's financial capital on Saturday morning and according to their media manager, all the reports came negative.
First Cricket News
The team, led by wicketkeeper-batsman Quinton de Kock, was whisked from the airport under state-head level security accorded by the hosts, the Pakistan Cricket Board (PCB).