BJD MP Tathagata Satpathy questions imposition of Hindi, responds in Odia to central govt invitation
On Saturday, Tathagata Satpathy, a Biju Janata Dal leader, replied in Odia to Union minister Narendra Singh Tomar's letter, which was written in Hindi, as reported by Hindustan Times. In doing so, Satpathy restarted the debate on the imposition of Hindi language
Biju Janata Dal leader Tathagata Satpathy restarted the debate on imposition of Hindi on non-native speakers, by responding in Odia to Union minister Narendra Singh Tomar's letter. As mentioned in a report on Hindustan Times, Tomar wrote to Satpathy in Hindi on 11 August, inviting him to attend a district-level event on the 'India 2022' vision.
Satpathy took to Twitter and attached the letter, saying:
Why are Union Ministers forcing Hindi on non Hindi speaking Indians? Is this an attack on other languages? -TS pic.twitter.com/QkcMwKXV1J

— Office of T Satpathy (@SatpathyLive) August 18, 2017
Satpathy replied to Tomar's letter in Odia and put out a tweet saying that he did not understand Hindi.
Replied in Oriya to Hon'ble Union Minister Sri Narendra S Tomar expressing inability to comprehend his Hindi letter. -TS pic.twitter.com/gRVfgUrOln — Office of T Satpathy (@SatpathyLive) August 19, 2017
Satpathy was quoted by CNN-News18 as saying, "We are not against any language. Odias are intelligent people. We learnt Hindi and were told it would be beneficial for the people. And now we realise that those who have learnt other languages have progressed more."
The Telegraph reported that several MPs from south India have also been replying in their mother tongues to letters that are written in Hindi from central ministers. DMK member Tiruchi Siva, as example, cited a letter from broadcasting minister Smriti Irani, to which he replied: "I would write back in Tamil."
Siva then told The Telegraph: "Government officials seem to be under pressure to speak in Hindi when they appear before parliamentary committees. Earlier, they used to depose in English."
In another instance, CPM member MB Rajesh had said that "many of the letters he received from ministers were in Hindi". He added that he once wrote to a minister in Malayalam, saying he was unable to read Hindi.
As per an Outlook article, the government has conveyed to the Parliament that it does not have any intention to impose Hindi over regional Indian languages.
The article quoted Kiren Rijiju as telling the Rajya Sabha, "There is no question of imposition of Hindi over any other language. Hindi is the official language. There is no one language which is national language."
Rijiju had further said that there is no attempt to impose Hindi. "There is no one language which is the national language, all languages are national languages. Hindi is the official language, so there is no question of discrimination. There is no special effort or attempt to promote Hindi."
Rijiju's comments might be significant in the wake of the backdrop of allegations by some states like Karnataka and Tamil Nadu, that the Centre is trying to impose Hindi on non-Hindi speaking states.
The controversy over Hindi being imposed was generated after former president Pranab Mukherjee accepted the recommendation of the Committee of Parliament on Official Language, that all dignitaries including the president and ministers, especially those who can read and speak Hindi, may be requested to give their speech/statement in Hindi only.
With inputs from PTI
India
Mamata's support for the agitation which has drawn on the agrarian community in rural north India, may be perceived by farmer leaders as a potential force multiplier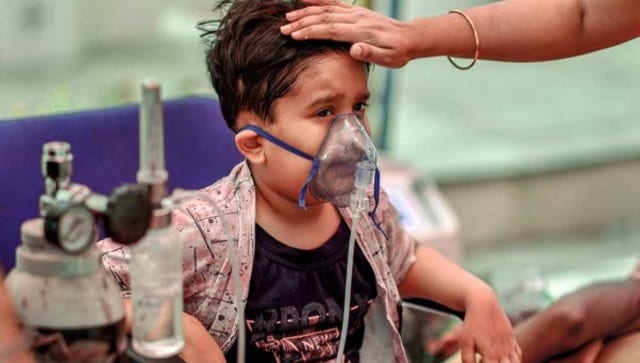 India
The guidelines also recommended a six-minute walk test for children above 12 years under the supervision of parents/guardians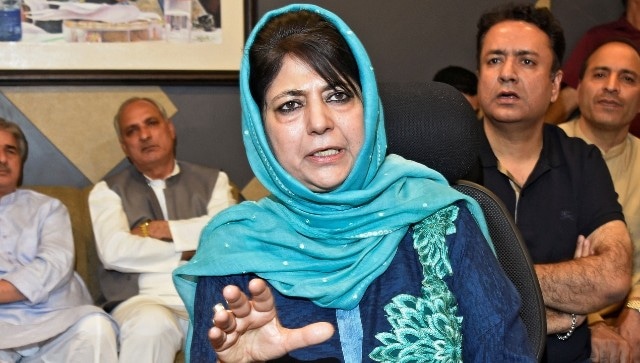 India
Her remarks came amidst growing criticism of the Congress and Digvijaya Singh over his purported comments that his party will have a 'relook' at Article 370 if it returns to power