Bishop Franco Mulakkal faces magistrate's court in Pala over rape charges; police likely to press for 3-day remand
Sources said ECG and other cardiac-related tests were performed on Mulakkal after he complained about chest pains. His health condition is said to be normal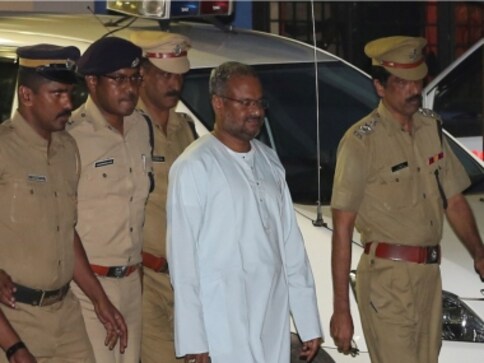 Bishop Franco Mulakkal, arrested by the police over allegations of repeatedly raping and sexually assaulting a nun, was being produced in a magistrate court in Pala on Friday. The police are expected to press for a three-day custody of Mulakkal, India Today TV reported. The hearing is yet to begin.
The 54-year-old clergyman was discharged from a government hospital in Kottayam on Saturday morning, where he was admitted following complaints of chest pain on Friday night.
He had complained of pain in his chest while being taken to Kottayam Police Club from the Crime Branch office in Thrippunithura in Ernakulam district Friday night. Mulakkal was under observation in the cardiology section of the Medical College Hospital for over 6 hours after his blood pressure shot up, police sources told PTI. 
Sources said ECG and other cardiac-related tests were performed. His health condition is said to be normal.
In her complaint to the Kottayam Police in June, the nun had alleged that Bishop Mulakkal raped her at a guest house in Kuravilangad in May 2014 and later sexually exploited her on several occasions. She said she had to approach the police as the church authorities did not act on her repeated complaints against the clergyman.
However, the bishop has denied the charges.
With inputs from PTI
India
As per new rules, the 'anti-dowry' affidavit has to be signed duly by the employee's wife, father, and father-in-law
India
The highest pass percentage was of Ernakulam district with 91.11 percent, while as many as 136 schools have secured a 100 percent result
India
On Thursday, India reported 43,509 cases over the past 24 hours; over half of them (22,506) were from Kerala. The high number of cases in Kerala comes at a time when the country is preparing for a possible third wave of infections.