Bipin Rawat's statement on AIUDF's rise irks Badruddin Ajmal, AIMIM; Congress urges army chief to stay out of politics
Controversy has erupted after Indian Army chief Bipin Rawat apparently linked the illegal influx of immigrants from Bangladesh to the growth of the Muslim-centric All India United Democratic Front in Assam.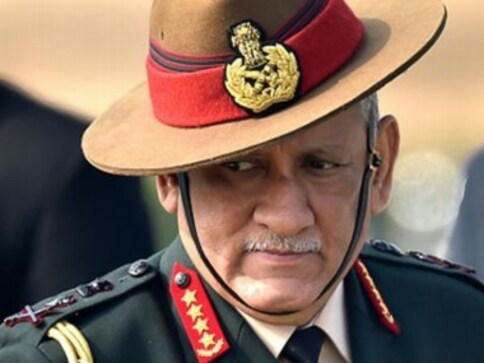 Controversy has erupted after Indian Army chief Bipin Rawat linked the illegal influx of immigrants from Bangladesh to the growth of the Muslim-centric All India United Democratic Front (AIUDF) in Assam.
Speaking at a conference organised by the Defence Research and Development Organisation (DRDO) on issues facing the North East region earlier this week, Rawat had claimed that a "planned" influx from Bangladesh is taking place as part of a proxy warfare by Pakistan with support from China, with an aim to keep the area under disturbance.
While referring to the increase in the Muslim population in Assam in recent decades, Rawat pointed to the rise of the AIUDF and said, "There is a party called AIUDF. If you look at it, they have grown at a faster rate than the BJP grew over the years. The AIDUF is moving at a faster pace in Assam."
The influx of illegal Bangladeshis is a major issue in Assam and the state government is now coming out with a national registry of citizens to find out those living illegally in the state.
The comparison of one political party with another has not gone down well, however, with the AIUDF as well as some other political parties slamming Rawat for his remarks.
Taking to Twitter, AIUDF chief Maulana Badruddin Ajmal denounced the "political statement" and urged the army chief to not exceed his constitutional mandate. He also said that the rise of "secular and democratic" parties like AIDUF and Aam Aadmi Party has been due to misgovernance by big parties — an apparent reference to BJP and Congress.
Gen Bipin Rawat has made a political statement, shocking! Why is it a concern for the Army Chief that a political party, based on democratic & secular values, is rising faster than BJP? Alternative parties like AIUDF, AAP have grown because of the misgovernance of big parties.
1

— M Badruddin Ajmal (@BadruddinAjmal) February 22, 2018
By making such statement, isn't the Chief of Army Staff indulging into politics which is against the constitutional mandate given to him. @rashtrapatibhvn @PMOIndia please take note.
2

— M Badruddin Ajmal (@BadruddinAjmal) February 22, 2018
The Indian Army was quick to clarify Rawat's statement, saying that there was nothing religious or political in the talk.
There is nothing political or religious in the talk. Army Chief just mentioned amalgamation & development in the seminar on North-East organised at DRDO Bhawan on 21 Feb 18: Army

— ANI (@ANI) February 22, 2018
But Ajmal did not agree with the army's clarification and asked Rawat why did he invoke the name of particular political parties.
If nothing political, why was Army Chief dragging a political party, in his speech, whose representatives are democratically elected by Indian citizens? https://t.co/LkKeBdB3Qt

— M Badruddin Ajmal (@BadruddinAjmal) February 22, 2018
Meanwhile, an AIUDF MLA, Aminul Islam, said that the party is growing because it works for the downtrodden.
AIUDF is working for the downtrodden. this is why our popularity is growing faster than BJP. We are hopeful that people of Assam irrespective of caste & creed, will accept AIUDF and our party will come to power soon: Aminul Islam, AIUDF MLA on Army chief's statement. pic.twitter.com/kYi9h7DnRF

— ANI (@ANI) February 22, 2018
The AIUDF, which was formed in 2005 with an aim to champion the cause of Muslim community, currently has three parliamentarians in Lok Sabha and 13 legislators in the Assam state Assembly.
Even the All-India Majlis-e-Ittehadul Muslimeen (AIMIM), another Muslim party, headed by Hyderabad MP Asaduddin Owaisi criticised the army chief for making the analogy. In a tweet, Owaisi said that it was not the army chief's job to comment about the rise of political parties.
What,the Army Chief should not interfere in political matters it is not his work to comment on the rise of a political party ,Democracy & Constitution allows it and Army will always work under an Elected Civilian leadership https://t.co/PacWqqYXz1

— Asaduddin Owaisi (@asadowaisi) February 22, 2018
Owaisi was recently in the news for saying that five out of the seven killed in an attack on the Sunjuwan army camp were Muslims. The Lok Sabha MP had questioned those who were talking about the patriotism of Muslims in recent times.
The BJP has not responded to Rawat's statement so far, but the Congress requested Rawat to stay out of politics, Times Now reported. "As the army chief, he should not be making political statements. He should be working as a thorough professional," Congress leader M Veerappa Moily told the media outlet.
Rawat's controversial statements
This is not the first time Rawat has stoked a controversy through his statements. On 15 January, he stepped into political waters by commenting on Kashmir's education system. Rawat had claimed that schools in Jammu and Kashmir were spreading a "disinformation campaign".
"The other issue is the madrassas and masjids — what is being informed to them (the students) or incorrectly informed to them is through the madrassas and masjids. I think some controls have to be exercised there and that is what we are looking at," he had said.
On 4 November last year, Rawat had pitched for a Bharat Ratna to be given to Field Marshal KM Carriappa. In the process, he also questioned the delay in honouring India's first native commander-in-chief.
"The time has also come to recommend Field Marshal Cariappa for the award of Bharat Ratna. If others can get it, I see no reason why he should not, a deserving personality for the same. We will shortly address the issue on priority," he said. In response to the demand, historian Ramachandra Guha wrote that Rawat should have employed tact while speaking on a public platform.
With inputs from agencies
India
The citizenship law is will provide protection to persecuted minorities in the neighbouring countries, the Rashtriya Swayamsevak Sangh chief said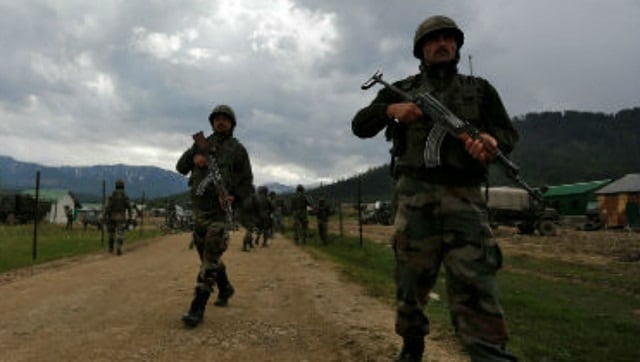 India
One of the militants was identified as Ishfaq Dar alias Abu Akram, a top commander of LeT, said DGP Dilbag Singh
India
As per the Jammu and Kashmir Police, approximately 5 kilograms of explosives have been recovered from the drone.