Bipin Rawat's remarks could have shone negative light on India's anti-terrorism operations in Kashmir
On Wednesday, the Army Chief General Bipin Rawat, while paying tribute to Indian Soldiers martyred in military operations against terrorists in the Kashmir Valley issued as stern warning to locals in the Valley who were attacking security forces during the anti-militancy operations
On Wednesday, the Army Chief General Bipin Rawat, while paying tribute to Indian Soldiers martyred in military operations against terrorists in the Kashmir Valley issued a stern warning to locals in the Valley who were attacking security forces during the anti-militancy operations:
"We would now tell the local population that people who have picked up arms, and they are the local boys, if they want to continue with the acts of terrorism, displaying flags of IS and Pakistan, then we will treat them as anti-national elements and go for them. They may survive today but we will get them tomorrow. Our relentless operations will continue."
While this statement by the Army Chief may be welcomed by parts of the country, who see it as an important step in the fight against terrorism in the valley, the acknowledgment that it is the local population that picked up arms against the Indian state while waving the banner of a foreign power has legal ramifications. Especially when it concerns certain International conventions that India is a party to, in particular in relation to the laws of war.
By acknowledging openly that the local population was carrying arms under a foreign banner and attacking the Indian Army, the Army Chief may have implicitly granted these youths protection under the Geneva Conventions of 1949. Therefore making them immune from prosecution if they have been arrested during the course of an operation, further making it a war crime to willfully kill any such combatant.
Common Article 2 of the Geneva Conventions of 1949 (All Four of the Conventions have a few articles common to all of them, Article 2 being one such article) extends their application to situations of not just declared war but also of "undeclared war" between two states which are parties to the Convention. Further, growing international jurisprudence such as the decision of the International Tribunal for the Former Yugoslavia in the case of The Prosecutor vs Dusko Tadic, Decision on the Defence Motion for Interlocutory Appeal on Jurisdiction, (IT-94-1-A, 2 October 1995, paragraph 70) has recognised that in some cases armed conflict of a purely internal nature can acquire an international character could further cause a greater body of International Humanitarian Law to gain application.
Thankfully, Section 6 of India's Geneva Conventions Act of 1960 states that conclusive proof of the application of the Convention to a matter under the act shall be a certificate issued by the Secretary to the Government of India.
However, what we must take note of is statements like the one the Army Chief made, need to be more carefully worded in future in order to ensure we are not exposed to liability in our anti-terrorism operations in Kashmir. The last thing the country needs is a bunch of stone pelting youths claiming to be prisoners of war every time they are arrested for unruly behaviour.
also read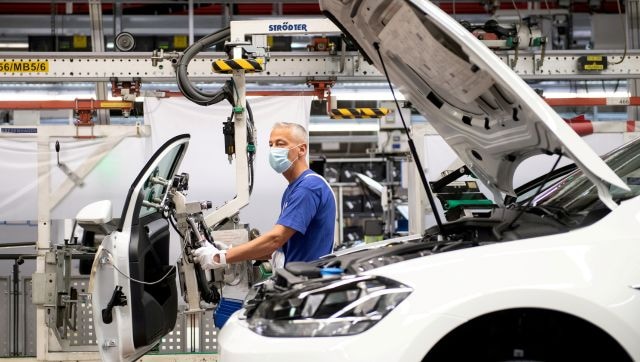 Explainers
Germany's GDP fell .3 per cent in the first quarter of 2023 following a .5 per cent decline in the last quarter of 2022. Though Chancellor Olaf Scholz described the outlook for the economy as 'very good' experts say this is a rude awakening for the country and the entire continent
Explainers
Elon Musk's brain-computer interface company Neuralink has received approval from the FDA to conduct its first in-human clinical study. The firm wants to put coin-sized implants into human beings, which will allow people with paralysis regain motor function, restore vision, and treat brain diseases
Explainers
Tipu Sultan, the 18th Century Mysore ruler, slept in a hammock suspended from the ceiling of his locked bedchamber with this sword by his side. Found in his private apartments after his defeat at the battle of Seringapatam in May 1799, it was previously owned by Vijay Mallya