Bipin Rawat warns of two-front war: India will have to work on its strategy, prepare for worst case scenarios
On 6 September, speaking at a seminar at a Delhi based think tank, Indian Army chief General Bipin Rawat categorically mentioned that despite nuclear deterrence, the possibility of a war on two fronts — with Pakistan and China — cannot be ruled out.
On 6 September, speaking at a seminar at a Delhi based think tank, Indian Army chief General Bipin Rawat categorically mentioned that despite nuclear deterrence, the possibility of a war on two fronts — with Pakistan and China — cannot be ruled out.
While the reality of two-front war has often been discussed in the official circles for years, General Rawat's public enunciation of this argument has certainly meant that India will have to calibrate its military strategy better to deal with a well-armed neighbour on one hand, while ensuring that another neighbour remains confined to nuisance value. Therefore, this is an opportune time to discuss and deliberate on what kind of strategy India will need to follow to address the threat of two-front war.
Battle preparedness
For years now, India has been dealing with the problem of maintaining adequate levels of operational preparedness for its military. While the issues of shortage of arms, ammunition and other war supplies do make it to the national media time and again, particularly after the audits by the Comptroller and Auditor General, one also has to remember that if the primary threat emanates from China, then we have to have adequate preparedness not just for the army but also for the air force and the navy, particularly the latter since the Chinese threat envelopes India's maritime interests.
While India has more than adequate firepower to deal with the Pakistani threat, we will have to step up our efforts to match Chinese firepower particularly in terms of how many days we can fight altogether. Even more importantly, these calculations will require an assessment of simultaneous fighting with the Chinese and Pakistani forces.
Cyber dimension
As said earlier, while many Indian security analysts describe Pakistani threat as a 'hybrid threat', there is under appreciation of the fact it is the Chinese threat which represents the classic hybrid threat.
Over the past few years, Chinese People's Liberation Army has shown its offensive cyber capabilities by repeatedly hacking into the highly classified US military systems. And if the North Korean hacking capabilities are what they are as described by the Western media, then by enlisting them the Chinese can wreak enough havoc on any adversary- India included. There are already enough conspiracy theories going on about the possible Chinese hacking angle into the repeated instances of the collisions involving the US Navy ships, since the beginning of this year.
India remains vulnerable to Chinese cyber designs and without firing a single shot, our adversary is capable of doing enough damage to our computers and networks. Therefore, in the event of hostilities, we should be realistically prepared to deal with a Chinese pre-emptive cyber strike, followed by an actual military action. We should devise our military strategy accordingly and strengthen our defences. Pakistan remains a nuisance threat when it comes to the cyber domain.
The threat lies inside
While China will go fully ballistic in its military offensive against India, Pakistan can be expected to actually not launch a military operation against India but complement Chinese action by cranking the cross-border terrorism thermostat, something which it does best. So expect mass casualty spectacular terrorist attacks directed against the civilians and government targets in Jammu and Kashmir and also in major Indian cities - attacks which are designed to provoke policy makers and cause widespread revulsion. But if our natural reaction to this would be to "bomb the hell out of Pakistan", then clearly we will be miscalculated in our response.
Foiling Pakistan's nefarious designs will require a substantial augmentation of capabilities of the Indian intelligence and investigative agencies to better detect and neutralise terrorist conspiracies - since majority of the terrorist attacks in India (barring 2008 Mumbai attack) had a substantial planning part inside India. Catching the culprits beforehand requires better surveillance and forensic capabilities. It also requires choking funds for their activities, something which is always a work in progress.
There are many dimensions of the military strategy when it comes to dealing with the threat of two-front war, but the three outlined above are rarely discussed by the security analysts, either out of oversight or ignorance. While there are many ways to fight a war under the nuclear umbrella, it is clear that India will have to maintain its guard and assume worst case scenarios when it comes to dealing with a threat of two-front war.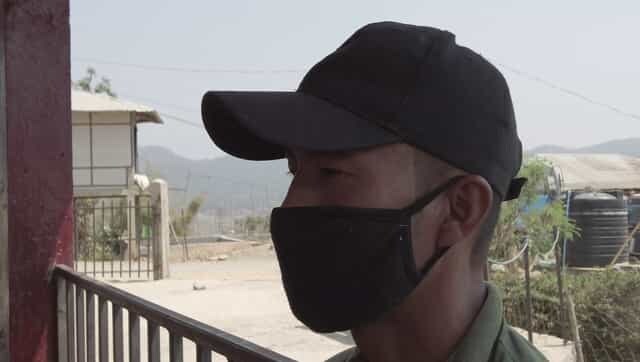 India
The early arrivals have been in Mizoram for more than a month. Their life subsisting thanks to the contributions of well-wishers and their hosts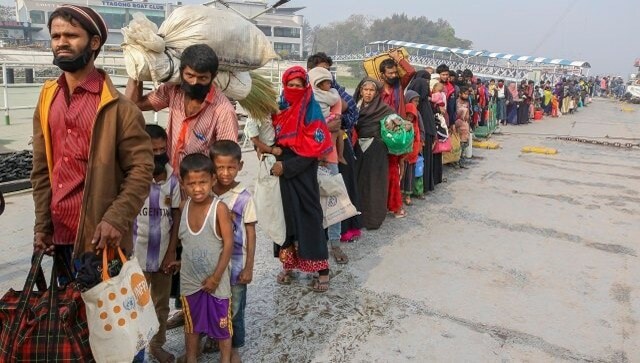 India
The ruling of the Supreme Court is reminiscent of the jurisprudential baggage that India has been carrying since partition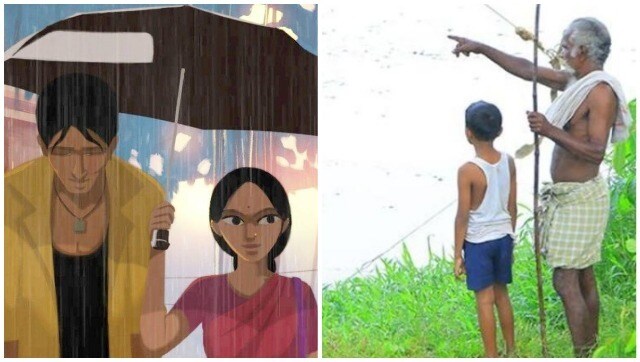 Entertainment
What these two films have in common is how they create a sense of a setting as something inseparable from the inner lives of the protagonists.