Bipin Rawat is new Army Chief: All you need to know about his appointment, career
On Saturday, the Defence Ministry said that Lt Gen Bipin Rawat will be the new Army Chief and Air Marshal BS Dhanoa will be the new chief of Indian Air Force.
On Saturday, the Defence Ministry said that Lt General Bipin Rawat will be the new Army Chief and Air Marshal BS Dhanoa will be the new chief of Indian Air Force.
The appointment of Rawat has ignored the principle of seniority as Eastern Army Commander, Lt General Praveen Bakshi and Southern Army Commander, Lt General PM Hariz had spent longer time in service. Bakshi was also not appointed Vice Chief when the post fell vacant in September and Rawat brought in from the Southern Command.
Lt General Rawat and Air Marshal Dhanoa, presently the Vice Chiefs of their respective services, will take over on 31 December, when incumbents General Dalbir Singh and Air Chief Marshal Arup Raha demit office on retirement from service.
Who is Lt General Bipin Rawat? 
Rawat was commissioned in the Fifth Battalion of the Eleven Gorkha Rifles in December 1978, from IMA, Dehradun, where he was awarded the 'Sword of Honour'. He has commanded an infantry battalion along the Line of Actual Control, a Rashtriya Rifles Sector and an infantry division in the Kashmir Valley, and has vast experience in high altitude warfare and counter insurgency operations.
Commissioned into the IAF's fighter stream in June 1978, Dhanoa, who has flown various types of fighter aircraft and is a qualified Flying Instructor, commanded a fighter squadron during the Kargil Operations and flew numerous night strike missions in the mountainous terrain.
He has also held a number of important operational appointments including commanding a fighter base and leading the Indian Military Training Team in Bhutan. He has also served as Chief Instructor (Air) at the Defence Services Staff College, Wellington, Assistant Chief of Air Staff (Intelligence) and Senior Air Staff Officer (chief of staff) of two operational commands.
According to a report in The Indian Express, Rawat has authored numerous articles on National Security and Leadership which have been published in various journals and publications. He also has completed his research on military media strategic studies. He also has a Doctorate of Philosophy from Chaudhary Charan Singh University, Meerut.
Why was he chosen? 
Army Chief appointments are made at the sole discretion of the government — it is free to choose any candidate. In most cases however, the seniority principle is followed, but the government said that it is purely on the basis of merit. The government on Sunday  justified the appointment of Rawat by  insisting that his operational experience and "general dynamism" tipped the scales in the officer's favour.
"Lt Gen Bipin Rawat fulfills this criteria by virtue of his operational assignments as Commanding Officer of 19 Division in Jammu and Kashmir and his outstanding track record, his familiarity with the functioning of the Army HQ and MoD in his capacity as Vice Chief and his general dynamism has also played a role in tipping the scales in his favour," the sources told PTI.
A report in The Times of India quotes a government source as saying: "He was chosen because he was deemed to be suitable at a time "when the threat from Pakistan and China has increased," and his appointment isn't "a reflection on anyone else." A report in India Today states that Rawat has a decade of counter insurgency ops to his credit and had led his battalion against the Chinese PLA in 1986.
What's the controversy? 
As soon as the appointment was announced, the Opposition expressed anger that the government had failed to respect seniority.
"Why has seniority not been respected in appointment of Army Chief? Why have Lt General Pravin Bakshi and Lt General Mohamed Ali Hariz been superseded, Mr PM (Narendra Modi)?" Congress spokesperson Manish Tewari posted on his Twitter account on Saturday. "Why has third senior most officer Lt General Bipin Rawat with due respects to his professionalism superseded other two in a hierarchical force?" he asked.
Tewari further corrected himself saying: "Correction... General Rawat is not third but fourth senior most. Even Lt Gen BS Negi Army commander Central Command is senior to him? Why Mr PM?...And I only hope and pray it is untrue that this supersession in the Army is not a precursor to suppressions in other institutions Like SC?" Tewari asked. On Sunday, Tewari held a press conference and raised this issue. "We would like to ask the Prime Minister what was the compelling reason why this supersession has taken place. Why the principle of seniority, which has held now for almost two decades, was not respected," he said.
The CPM on Sunday accused the Modi government of creating controversies over appointments to top posts and said the army should not be dragged into a row.
However, BJP was quick to respond to Congress and the Left front.  Hitting back at Congress and the CPM for questioning appointment of Rawat as new Army Chief, the Bharatiya Janata Party said that armed forces should not be dragged into political debate for political gains. "We condemn the Congress's repeated attempts at dragging armed forces into political debate to suit its narrow political ends," BJP spokesperson GVL Narsimha Rao said.
Surprise move, but not a first
This is not the first time the seniority principle has been given the go-by by the government. In 1972, the Indira Gandhi government had side-stepped Lt General PS Bhagat, who was next in seniority to then army chief General Sam Manekshaw, who later became a Field Marshal, by giving his junior, Lt General GG Bewoor a year's extension. Bhagat retired in this period and Bewoor then succeeded Manekshaw. In 1983, again under Indira Gandhi, Lt General SK Sinha who most senior was superseded when General KV Krishna Rao demitted office and General AS Vaidya was appointed the chief.
It is likely that in the coming week, the Opposition is likely to rake up the issue more seriously.
With inputs from IANS and PTI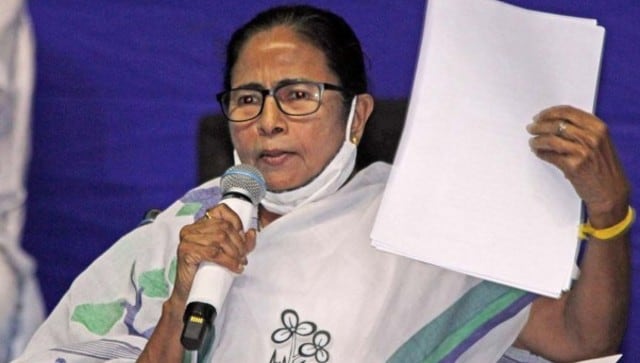 India
The West Bengal chief minister called on the prime minister for liberal and proactive import of COVID-19 vaccines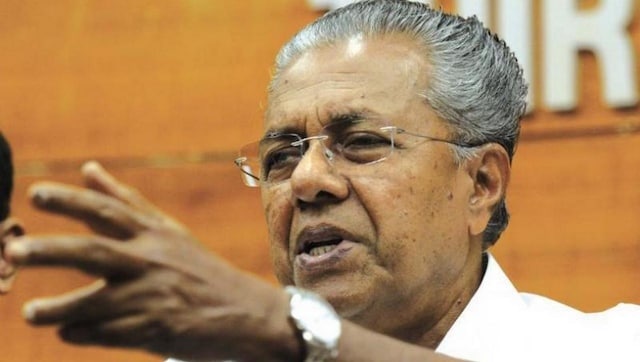 Politics
Along with welfare politics, the Left has also benefited from the significant shift in Kerala's political landscape with the rise of Hindu nationalism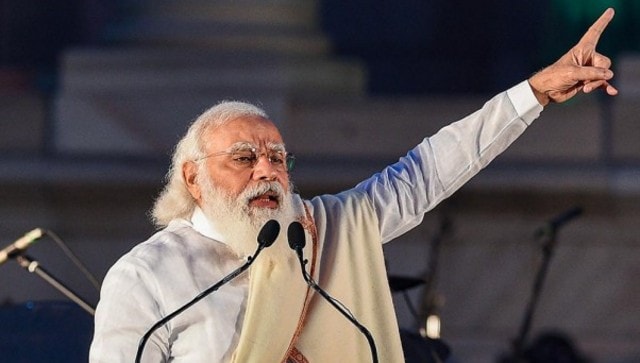 India
Modi reviewed the progress of vaccination and the roadmap for scaling up production of vaccines in the next few months, the Prime MInister's Office said