Bipin Rawat as next army chief: Superseding two army commanders sets an ugly precedent
Why are we so nice about the mishandled manner in which the new army chief (Bipin Rawat) was announced with 14 days to go instead of the customary 90 days?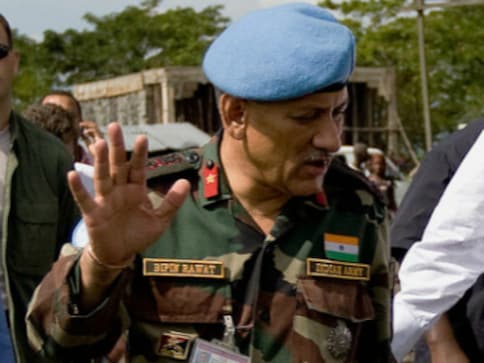 Superseding two active General Officer(s) Commanding-in-Chief of three 'armies' has never occurred since 1947, so let's stop talking about precedents. That is complete nonsense. Why are we so nice about the mishandled manner in which the new army chief (Bipin Rawat) was announced with 14 days to go instead of the customary 90 days? The only one precedent was the clumsy bypassing of Lt Gen Mani Sinha in place of Lt Gen Vaidya and General Sinha did what Generals do — he put in his resignation. As a protest. Hardly a high-water mark in the annals of military history, the way he was set aside.
Which is exactly what Lt Gen PM Hariz and Lt Gen Praveen Bakshi will do — either retire or simply put in their papers.
In army lexicon they have been bypassed, period. They will go home. Has anybody figured out that between these two Generals — who have not been made chief — commanded 70 percent of the active forces in the Indian Army? If they were so average, why were they in charge?
Yes, the government has the right to do exactly what it wishes in the selection, even if others find fault with it. In the ranks of this government is a former chief who fought hard to stay in the job by making an issue of his age thereby setting the most shabby precedent in the Indian Armed Forces.
The fact that the new chief is in South Block and his seniors are in active command indicates a definite flaw. The vice-chief like the vice-president is a goodbye gift. No one knows what he does. The job is largely a sinecure. So how exactly did he stand out?
To supersede two Generals commanding your armies is either an act of arrogance or such incredible military insight that even the famous strategist Sun Tzu would have been impressed. How do you, and why do you bypass two Generals in active command of your armies?
Not only does this cause dismay, it jump-starts the domino principle with at least 50 potential three-star Generals and two-star aspirants reworking their career paths thanks to this announcement. We suddenly have three degrees of separation and several three-star officers looking at retirement will now look at the possible fourth star and realign their priorities.
You cannot really believe for a moment that between bureaucrats and politicians, they have a clue as to how effective or of what calibre these three sidelined officers are. You have to be naïve to think they know who suited them most or was of the highest calibre. To put it bluntly, as a fellow Gurkha officer incumbent General Suhag probably advocated his brother officer's cause — the fact that General Rawat was in Delhi gave him access or at least presence in the capital while attending meetings in these troubled times also helped. He was relatively familiar.
Unlike his seniors who are commanding active armies. Compare their career records — all first rate.
All this said, the government exercised a right. Will it change the dynamics of the Indian Army? For sure. The government has found a trump card to keep its top echelons pliable, pliant and obedient and, oh yes, politically non-ambitious.
India
From launching the Agnipath recruitment scheme to giving a target to all departments and ministries to employ 10 lakh people in the next 1.5 years, PM Modi's two big decisions today will benefit the youth
India
Hailing from Haryana, Shanan Dhaka ranked first among all girls in the NDA entrance exam and was ranked 10th overall. This is the first time the National Defence Academy will admit women candidates
India
The Agnipath scheme was launched last week and following protests, the central government has announced several support measures in the last few days to allay apprehensions surrounding the new recruitment scheme into the armed forces