Biodiversity conservation will help tackle poverty, says World Bank official
Rachel Kyte was speaking at the ongoing UN convention on biological diversity in Hyderabad.
Hyderabad: Observing that environmental degradation holds back growth, a top official of the World Bank on Wednesday  said that conservation of biological diversity is essential for poverty eradication.
"Environmental degradation actually holds back growth and drives up poverty. In a recent study, we found in more than 20 countries the average cost of environmental degradation was more than 8 percent of GDP. Protecting and maintaining and investing in natural resources base is, therefore, essential to sustain economic success," World Bank vice president Rachel Kyte told reporters in Hyderabad.
She was speaking at the ongoing UN convention on biological diversity here on the occasion of the International Day for the Eradication of Poverty on Wednesday.
"We will not eradicate poverty, leave alone speed it up without building shared prosperity. And that shared prosperity will depend on nature and the services it provides. We need to have a more inclusive and greener growth going forward," she said.
Though significant progress has been made in the last 20 years in poverty eradication, there is still much more to do in the endeavour, she said.
"1.3 billion people still don't have access to electricity, 2.6 billion people with no access to sanitation, 900 million lack safe, clean drinking water, and as FAO said last week, around 800 million people still go to bed every
night hungry. These are unacceptable statistics for this modern day and age," she said.
The World Bank, whose mandate is to work for realising a world without poverty, is one the largest financiers across the globe for biological diversity conservation, she said.
AP
Find latest and upcoming tech gadgets online on Tech2 Gadgets. Get technology news, gadgets reviews & ratings. Popular gadgets including laptop, tablet and mobile specifications, features, prices, comparison.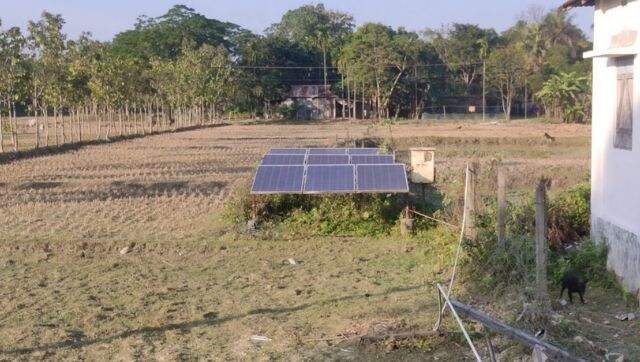 Lifestyle
The situation was vastly different some years ago, when water was scarce, farming was not an option and the community was forced to venture into the forest to earn a living. They encountered elephants, leopards and other wild animals in the reserve.
World
Over a million people in southern Madagascar are facing potentially life-threatening shortages of food, water and health assistance.
science
While the species may be able to acclimate to near-term ocean acidification, the environmental effects of acidification and hypoxia may be challenging.