BIMSTEC military exercise closing ceremony: Bipin Rawat says geography favours inclination of Nepal, Bhutan towards India
In his reply to a query on the growing closeness between Nepal and China, Bipin Rawat said ties between nations change along with the global scenario.
Pune: Chief of Army Staff General Bipin Rawat on Sunday said countries like Nepal and Bhutan "have to be inclined towards India because of geography".
In his reply to a query on the growing closeness between Nepal and China, Rawat said ties between nations change along with the global scenario.
"Countries like Nepal and Bhutan have to be inclined towards India because of geography," Rawat said on the sidelines of the closing ceremony of the Bay of Bengal initiative for Multi-Sectoral Technical and Economic Cooperation-Field Training Military Exercise (BIMSTEC-MILEX).
"Geography favours inclination towards India and as far as alliance (with China) is concerned, it is a temporary thing," he added.
Citing the example of Pakistan and the US, the general claimed that the dynamics of ties between nations keep changing along with the scenario at the global level.
"The best example of this is the relation between America and Pakistan. It is not the same as what it used to be 70 years ago. Therefore, we need not be bothered about all these issues. We need to concentrate on how to keep our country strong," he said.
Rawat said the leadership in India believed in developing relations with its neighbours.
"We are a bigger country and if we take the lead, everybody will follow suit. That is why we stepped into this (by organising the military exercise)," he said. He claimed that India looked at China as a competitor because of "economics".
"They (China) are looking for a market and so are we. There is competition. Whoever does it better will win the race," Rawat said.
Another senior army officer said any country desiring economic growth was bound to explore bilateral and multi-lateral ways of cooperation especially with a stronger nation like China. However, the countries that have taken financial assistance from China are realising that "nothing comes for free".
"There is caution in the minds of those who have taken money from them (China) that nothing comes for free," he said.
Addressing a press conference on Sunday evening, Rawat said terrorism was becoming a global phenomenon and India's neighbourhood was one of the most affected regions.
"Particularly in our neighbourhood, all the BIMSTEC nations are affected by terrorism. Terrorists operate in a trans-national scenario. It is not that they do not have linkages with one another," Rawat said.
"The purpose of MILEX 2018 is to coordinate on these issues, understand and learn from each other's best practices. Intelligence sharing is one of them," he said.
On whether the issue of illegal immigration would be added to the BIMSTEC discussion in future, Rawat said it was not a new phenomenon.
"Migration always happens from an economically weaker nation to a stronger nation. Therefore, equal growth is important. This phenomenon is not going to end unless there is equitable and good distribution of growth," said Rawat.
Minister of State for Defence Subhash Bhamre said it was unfortunate that some countries were propagating the "good terrorism and bad terrorism" theory.
"Unfortunately some countries look at it like that. They themselves are the victims of this menace. We must understand that terrorism is terrorism and we should unite and fight the menace," Bhamre said, adding that MILEX 2018 was a step in that direction.
Earlier, Bhamre clarified that Nepal had participated in the exercise by sending its observers.
"In all the previous summits they (Nepal) have participated. This time it was a military exercise and this is the same period when their command changed (a new General taking over as CoAS of the Nepal Army)," Bhamre said.
"They (Nepal) have sent their observers so there was participation from them. We need not look at any other angle," the minister said.
While contingents of India, Sri Lanka, Bangladesh, Myanmar and Bhutan took part in the week-long military exercise, Nepal and Thailand skipped it and sent observers instead.
Among those who attended the closing ceremony at the Aundh Military Station here included Shahidul Islam, secretary general of BIMSTEC, services chiefs of BIMSTEC nations, and senior Indian military officers among others.
The tactical drills showcased during the validation exercise included a hostage rescue drill by insertion of troops from helicopters, a room intervention as well as house-clearing drill as part of a "cordon and search" operation, a raid on a "terrorist hideout" and neutralisation of improvised explosive devices (IEDs).
World
The United States for decades has sold weapons to Taiwan but the new legislation will go further by providing US security assistance of $4.5 billion over four years, a step sure to infuriate Beijing. It also lays out sanctions on China if it uses force to try to seize the island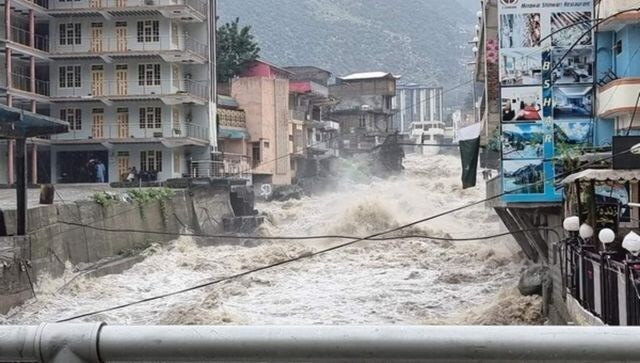 World
The aid is in addition to Washington's already announced financial assistance of $56.1 million
India
The Bhutan government has announced the reopening of its borders for trade, commerce, and official transit from September 23 as the COVID-19 situation has comparatively improved.