Bill Gates meets Uttar Pradesh CM Yogi Adityanath, agrees to help state tackle encephalitis, child malnutrition
A delegation led by Microsoft and Bill & Melinda Gates Foundation co-founder Bill Gates called upon Uttar Pradesh chief minister Yogi Adiyanath at Shastri Bhavan, Lucknow to discuss numerous welfare initiatives
A delegation led by Microsoft co-founder and Bill & Melinda Gates Foundation co-chairperson Bill Gates called upon Uttar Pradesh Chief Minister Yogi Adiyanath at Shastri Bhavan in Lucknow on Friday morning to discuss health and welfare initiatives in India.
At the meeting, Yogi Adityanath stressed on the need to tackle the issue of encephalitis in the state. "Eliminating the menace of JE/AES (Japanese Encephalitis/Acute Encephalitis Syndrome) is one of the top priorities of Uttar Pradesh government," he said adding that Gorakhpur's BRD medical college has been on the forefront of this mission. The comment comes after the Gorakhpur hospital tragedy highlighted the sordid state of healthcare in the state. The BRD medical college had been at the centre of the controversy due to deaths of several children there.
"The government recently organised a successful vaccination program to counter vector-borne diseases in the state in which over 92 lakh children were vaccinated," Adityanath said about the vaccination drive to counter this disease.
Bill Gates, in turn, told the government that his foundation was already monitoring vector-borne diseases with the Indian Council of Medical Research. Gates assured that the regional vector disease centre at BRD medical college would also be strengthened by the Bill & Melinda Gates Foundation.
Gates also expressed his willingness to work on the issue of strengthening anganwadi centres to tackle the issue of child malnutrition and fortify their diets through existing government programs. The business magnate and philanthropist stressed on the need to promote usage of birth spacing tools to help improve maternal and neonatal health in Uttar Pradesh. Another health-related issue that Gates discussed was his foundation's work on developing a drug to treat tuberculosis "faster and in a more effective manner."
He also discussed the issue of cleaning up rivers in the state with the chief minister. "Gates foundation has long expertise in sewage treatment and we have been working on various projects in other states. We would also like to work on this issue in Uttar Pradesh to treat municipal waste and help clean rivers," he said at the meeting. He also expressed his willingness to assist the state government in soil mapping, increase the level of awareness among farmers to use better seeds and other such welfare initiatives.
Gates also met Union Home Minister Rajnath Singh on Thursday. Singh appreciated the various welfare works being undertaken by the Bill and Melinda Gates Foundation in India and he requested Gates to initiate health awareness programmes in India.
Politics
"Modi government has eradicated terrorism from the country and AAP's 'namoona' who has come from Delhi is a true benevolent of terrorism," said Yogi referring to Kejriwal while addressing a poll rally in Gir Somnath.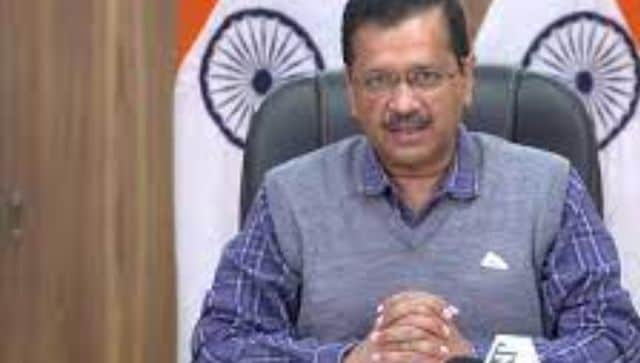 India
He said, "anganwadi workers who came to the meeting to remind Kejriwal of promises made by him were welcomed with kicks by Kejriwal's goons"
India
The claim of rats having consumed the marijuana was made after a court in Mathura had asked the police to produce the marijuana recovered in a case registered under the NDPS Act