Bihar's corrupt IAS regime part of a malaise that requires urgent surgery, even amputation
A brazen defence of corruption by Bihar IAS officers' association are symptoms of a malaise that requires radical surgery
The IAS Officers Association of Bihar has practically expressed no-confidence in the Constitutionally elected Nitish Kumar government of the state. Association members met governor Ram Nath Kovind on Sunday, and brazenly defended their fellow officer Sudhir Kumar who headed the Bihar staff selection commission and was arrested on charges of corruption.
Perhaps for the first time in the history of independent India, an association of the country's most coveted civil services seems to defend the indefensible. They have demanded a CBI probe, saying Kumar was framed by the Bihar police. On the face of it, it appears the civil administration and the state police are on a warpath.
Now look at the case in which Kumar is arrested. He, along a score of other officials of the staff selection commission, was accused of leaking question papers for an examination to be conducted for recruitment of clerks in the state government. And prima facie there is evidence that points to brazen collusion in the crime.
Even those having an elementary understanding of governance would testify that it's beyond the capacity of a senior superintendent of police in Patna to arrest a senior IAS officer like Sudhir Kumar without a watertight case. And there is hardly any history of Sudhir Kumar having a run-in with the Nitish Kumar government in the past.
In this setting what the IAS officers' association has been doing in Bihar is nothing but an outright defiance of an elected government. If one looks even cursorily at the growth trajectory of the state, it can be easily surmised that nobody had done so much disservice to Bihar as top-ranking civil servants, like IAS and IPS officers. During an internal assessment meeting once, Nitish talked about corruption in governance and lamented, "Tell me one scheme where you don't indulge in corruption."
His lamentation was not without reason. In the post-independence years, Bihar was among the best administered states of India. Its model of administration was adopted by rest of the country. For instance, the administrative model of divisional commissioner, deputy commissioner, district collector and hierarchy in police administration was borrowed from Bihar. But that history of administrative excellence has relevance to the successive crisis of governance.
IAS officers became a willing tool in perpetuating monumental corruption during the reign of Jagannath Mishra. Similarly, Lalu Prasad Yadav's fodder scam would not have come into being had it not been for effective collusion of the top bureaucracy. In reality, there are umpteen cases of IAS officers encouraging their political masters to come up with new methods of corruption to insulate the political class from scrutiny.
As a result, Bihar continued to lack even basic facilities, while neighbouring Uttar Pradesh showed a distinct improvement in every respect. Till the time Nitish Kumar assumed power in 2005, roads, hospitals and schools in Bihar were the most neglected articles of governance. On the other hand, criminalisation of governance gained currency during the Laloo-Rabri regime.
Former Bihar deputy chief minister Sushil Modi once pointed out that top hierarchy of the Bihar administration was not trained to make a detailed project report (DPR) in 2005. Similarly, Nitish Kumar encountered a situation where officials were indifferent to the use of computers in governance. "There were typewriters in 2005 to do official noting and filing," said a close confidant.
Of course, a criminalised political dispensation under Laloo and Rabri Yadav was responsible for perpetuating this culture. But top civil servants were no less culpable. In fact, the civil administration had developed a tendency of sloth-like work and indulging in unbridled corruption.
Meanwhile, the civil servant association that is ready to rush to Raj Bhavan when one of them is in trouble, has never bothered taking out a representation to the governor to draw attention to the plight of the marginalised: The tens of thousands of undertrials languishing in jails, drought-struck farmers or villagers after floods.
The arrest of Sudhir Kumar and subsequently a brazen defence of corruption by Bihar IAS officers' association are symptoms of a malaise that requires radical surgery. Perhaps the time has come to disband the civil services in its present form and let a new system of governance evolve to respond to the changing times. Restructuring the civil services may be the precursor to that change at the national level.
India
Earlier in February, Delhi Police's Economic Offences Wing had registered a case against two NGOs run by the rights activist for alleged financial irregularities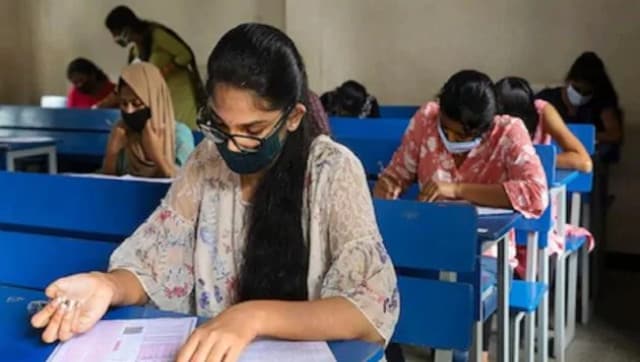 India
The exam will be held at various exam centres across the country on 10 October. In case applicants see any error in the hall ticket, they can get it corrected by the UPSC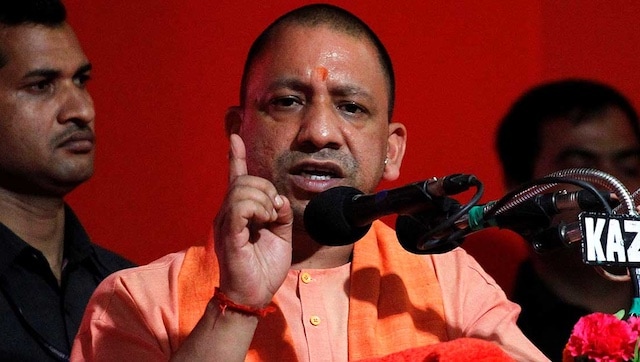 Politics
"Terms like 'unity in diversity' are used for our country. The country belongs to all. No remarks should be made that harm the country," said JDU president Lalan Singh