Bihar: Cow vigilante group thrashes three Muslims in Bhojpur over suspicion of beef transportation
A mob in Bihar's Bhojpur district led by cow vigilantes thrashed a truck driver and two others on suspicion of transporting beef on Thursday.
A mob in Bhojpur district in Bihar led by cow vigilantes thrashed a truck driver and two others on suspicion of transportation of beef on Thursday, an incident which is the first attack related to cow vigilantism being reported in the state in a long time.
The incident occurred in Shahpur near Arrah town, 50 km from Patna. The truck, which was on its way to Muzaffarpur district, was intercepted by the mob on suspicion that it was carrying beef, The New Indian Express reported.
According to India Today, over past several days, locals were receiving information that beef was being transported from Ranisagar village in Shahpur. On Thursday, members of Bajrang Dal activists intercepted the vehicle and found several quintals of beef.
Later, the mob beat up the driver Mohammad Sarfuddin Khan and two passengers Mohammad Ajmullah Khan and Mohammad Gulam Khan, Hindustan Times reported.
The mob then tried to set the vehicle on fire. However, the police reached the spot and foiled that attempt.
"Locals intercepted the Muzaffarpur-bound truck at Shahpur bazar, overpowered three men travelling in the vehicle even as another occupant fled from the spot," district magistrate Sanjeev Kumar said.
All three men were later arrested after being rescued from the mob.
"They will be interrogated whether they were carrying beef or buffalo meat. The meat sample has been sent for testing," Kumar said.
The incident sparked off protests by locals who blocked the Ara-Buxar road (NH 84) demanding that the three men be handed over to them. They also demanded the closure of the illegal slaughter house and action against the station house officer (SHO) of Shahpur police station for his failure to check "beef smuggling".
The police however refused to do that.
News18 quoted a local Bajrang Dal leader Arjun Singh as saying, "It was us who caught the truck loaded with beef, not the police. They came later after being informed and rescued the three accused."
Locals also alleged that police were also involved in running the "beef smuggling" racket.
It was only after senior police officials rushed to the spot and pacified the protesters that the blockade was lifted.
"The truck driver has confessed that they were carrying buffalo meat and not cow meat," a police official said.
The Telegraph qouted Inspector-general of police, Patna zone, NH Khan as saying, "All the three has been arrested under the Bihar Preservation and Improvement of Animals Act, 1955 and action will be initiated against them. Section 3 of the act clearly states that slaughter of cows, calves, bulls, bullocks or she-buffaloes is banned unless the local administration gives permission, which is granted with a lot of preconditions. Transportation and export of cattle is also prohibited under section 4 of the act.  There is also a clause under the IPC against promoting enmity between two communities."
The report further states that the three persons may face imprisonment for three years if found convicted.
Recently, state Animal Husbandary Minister Pashupati Kumar Paras from LJP (Lok Jansakti Party) had declared that all illegal slaughter houses in the state will be closed down, The Hindu reported.
NDTV qouted the minister as saying, "I assure you that if anyone is found guilty, they will not be spared. It is not about BJP or LJP, cow slaughter is illegal."
This attack comes less than a week after the BJP assumed power in partnership with Nitish Kumar.
The Opposition was quick to blame the newly-formed NDA government for the attack. "Such incidents were not happening in Bihar so Nitishji was feeling suffocated. He must be happy after hearing about it. Did he get the mandate for this?" DNA qouted former deputy chief minister Tejashwi Prasad Yadav as saying.
Raising the issue in Rajya Sabha, CPM general secretary Sitaram Yechury said, "It is a clear confirmation that BJP has assumed power in Bihar. Lynching and mob violence have entered the state as soon as the BJP came to power there. Now only Hindutva policies will be implemented while he (Nitish Kumar) continues to remain the chief minister."
Recently, a cow vigilante group thrashed four persons on suspicion of being cow smugglers in a remote tribal village of Betul district in Madhya Pradesh. A video of the incident showed the four youths tied up and being beaten brutally in front of a crowd at the village went viral on social media. The police later arrested the cow smugglers but the assailants are still absconding.
Despite Prime Minister Narendra Modi recently condemning acts of cow-viglitants, not much has actually changed on the ground.
According to an Indiaspend article, 2017 alone has seen about 26 cases of cattle-related violence, the highest in past eight years. About 97 percent of such incidents has been reported ever since Narendra Modi's government came to power in May 2014, with over half of the incidents occurring in BJP-ruled states.
With inputs from agencies
Find latest and upcoming tech gadgets online on Tech2 Gadgets. Get technology news, gadgets reviews & ratings. Popular gadgets including laptop, tablet and mobile specifications, features, prices, comparison.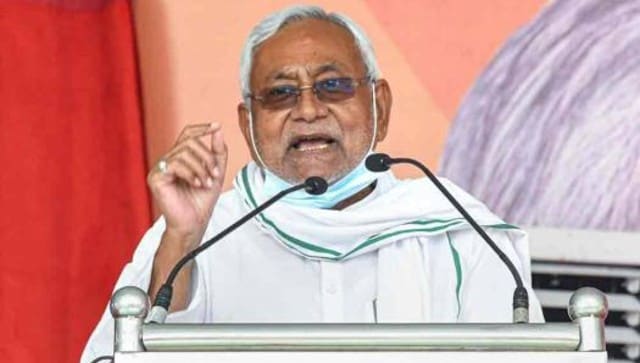 Politics
Nitish Kumar Oath Taking Ceremony LIVE Updates: Modi was one of the BJP leaders who had endorsed JD(U) chief Nitish as the NDA's chief ministerial candidate since before the Assembly polls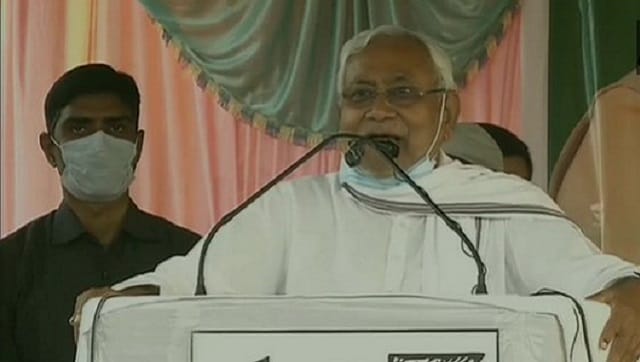 Politics
Nitish's name was announced at 1, Anney Marg, the Chief Minister's official residence by defence minister Rajnath Singh who had been sent from Delhi as the "observer" for the BJP
Politics
Voting was marred by ruckus caused by Opposition members protesting the presence of Nitish Kumar on the grounds that he was a member of the legislative council