Bihar BJP leader Manoj Baitha, accused of mowing down 9 children, surrenders before Muzaffarpur Police
Four days after allegedly mowing down nine children while driving an SUV in an inebriated state, Bihar BJP leader Manoj Baitha surrendered before Muzaffarpur police early on Wednesday.
Four days after allegedly mowing down nine children while driving an SUV in an inebriated state, Bharatiya Janata Party (BJP) leader Manoj Baitha surrendered early on Wednesday morning, ANI reported. Media reports said he surrendered before the Muzafffarpur police.
#FLASH: Muzaffarpur hit and run case: Manoj Baitha surrenders. pic.twitter.com/GImhY7dJ1l

— ANI (@ANI) February 28, 2018
The ANI report added that Baitha has been shifted to Patna Medical College from the Sri Krishna Medical College for treatment for injuries he suffered during the accident. Moreover, he also denied driving the jeep which mowed down the children.
#Muzaffarpur Hit & Run Case: Accused #ManojBaitha admitted at Patna Medical College for treatment of injuries he suffered in the accident, that killed 9 school students, denies driving the vehicle involved in the incident. pic.twitter.com/IBzjEoTmOD

— ANI (@ANI) February 28, 2018
Baitha's surrender comes a day after the BJP suspended him for the incident, which took place in Muzaffarpur on Saturday. "Manoj Baitha, a district level worker of Sitamarhi, has been suspended from the primary membership of the party for a period of six years," BJP's Bihar unit vice-president Devesh Kumar said.
Muzaffarpur district president Subodh Singh had sent a communication to this effect to the party's state headquarters in Patna, PTI reported on Tuesday.
At least nine children were killed and about 20 injured when the speeding vehicle lost control and ploughed through them outside a government school building on the outskirts of Muzaffarpur on Saturday.
Kumar also denied reports that a banner fixed on Biatha's vehicle described his designation in the party as "state secretary general of Mahadalit Prakoshth". "No such post exists in the organisation. The worker appears to have fabricated it," Kumar said.
The police had registered an FIR against Baitha following a complaint by a local who lost his granddaughter in the incident.
Bihar deputy chief minister Sushil Kumar Modi had said the police were directed to take "sternest possible action" against Baitha irrespective of his political affiliations.
The Opposition RJD had accused the Nitish Kumar government of trying to shield Baitha and alleged that the BJP worker was "drunk" while behind the steering wheel even though sale and consumption of alcohol is banned in the state.
With inputs from PTI
Politics
Addressing the foundation day of the All India Mahila Congress, Gandhi said that the ideology of the Congress was completely opposite of the BJP-RSS and only one of the two ideologies can rule the country.
India
She claimed that it is not Hindus but the democracy and India which are in danger under the BJP rule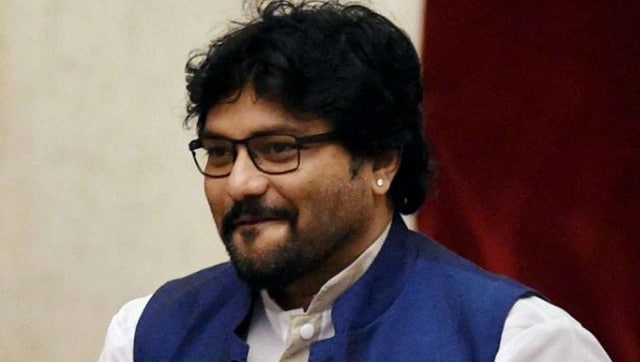 Politics
Supriyo also said he has nothing to prove to anybody, and he has been involved in politics from the grassroots level since becoming an MP in 2014