Bhubaneswar fire: Grim reminder of hospital admin's negligence, lack of safety measures
It is not even five years since the AMRI Hospital fire tragedy in Kolkata that killed 90 patients. In a similar disaster, a devastating fire at a private hospital in Bhubaneshwar late Monday evening claimed 22 lives.
It is not even five years since the AMRI Hospital fire tragedy in Kolkata that killed 90 patients. In a similar disaster, a devastating fire at a private hospital in Bhubaneswar late Monday evening claimed 22 lives.
How many more patients in the ICUs need to die not due to critical illness, but due to an outbreak of fire before the government and the private hospital owners will wake up from their deep slumber to have a foolproof system in place?
According to the latest report available, 22 patients died after the fire broke out reportedly due to short-circuit at SUM Hospital's ICU in Bhubaneswar last evening. Nearly 50 critically-ill patients were in the ICU when the fire broke out, of which 22 died either due to the fire or while being shifted to another hospital. Nearly 30 patients have been reported to be in serious condition.
Despite the worst hospital fire tragedy at AMRI Hospital on 9 December, 2011, hospital administration in India continues to be in crisis. The deaths of patients in Kolkata and Bhubaneswar hospitals were not due to any natural disaster, but due to negligence on part of hospital management.
How could a fire take place in a sensitive zone like the ICU is beyond comprehension? Even if the fire broke out due to short-circuit as has been claimed, why it couldn't be doused at an initial stage?
The hospital authorities may argue as happened in the case of AMRI Hospital that the inferno was an "accident" and not "intentional", but it has been found in large number of fire incidents, including the one in Kolkata that lack of precautionary measures, improper safety measures and failure to deal with emergency situation had led to fire breakouts and deaths.
Some of the worst fire tragedies that took place in recent years
June 1997: Uphaar Cinema tragedy at Green Park, New Delhi — 59 people died.
August 2001: Private mental asylum at Erwadi, Tamil Nadu — 28 died.
January 2004: Srirangam marriage hall fire, Tamil Nadu — 57 guests died.
July 2004: Kumbakonam school tragedy in Tanjavur district, Tamil Nadu — 94 children died.
March 2010: At Stephen Court, a historical building at Park Street in Kolkata — 42 died.
December 2011: AMRI Hospital at Dhakuria in Kolkata — 90 patients died.
Investigations into all these cases revealed lack of preparedness to combat fire outbreak, lack of safety measures and violation of mandatory conditions in fire safety norms. No lesson has yet been learnt.
A case in point: AMRI Hospital, Kolkata
Post-Independence, AMRI Hospital, Kolkata stands to be the worst case in death of patients due to fire in a hospital.
Both investigations and academic studies revealed that the inferno at the hospital had been due to multiple factors like storage of highly inflammable substances in an illegally built basement in the hospital; lack of adequate fire-fighting equipment and trained staff to deal with the situation; dysfunctional fire-fighting equipment; fire brigade wasn't informed when the fire broke out, which is against the protocol; faulty construction of hospital building; gas stove was used next to inflammable substances and electric cables didn't have mandatory fire-proof casing that led to short-circuit.
According to a published research paper by Prof Mahesh Bendigeri and Prof Ramesh Olekar — Hospital governance in crisis: A case study of AMRI Hospital, Kolkata  in International Journal of Development Studies — the AMRI Hospital had violated fire safety norms, did not follow standard fire protocol and there was absence of internal audit system.
What regulation says
According to the National Building Code 2005, hospitals are classified as institutional buildings and therefore require fire-fighting equipment. At all times, the area around a hospital building must be kept clear for easy access of fire tenders (Note: This was absent in AMRI Hospital case). It has also mentioned clauses to be followed mandatorily while constructing a hospital or sanatorium. This is often violated in India.
The National Association of Fire Officers has a detailed checklist that recommends the hospitals and nursing homes to have active fire protection system, fire fighting installation details, fire prevention and awareness measures, and building plan.
But, in most of fire accidents it has been found that these measures were neglected.
Is it a repeat in the case of Bhubaneswar hospital?
Speaking to media, Tathagata Satpathy, BJD MP said, "It must have taken enough time for the fire to spread in such a manner due to which 22 patients died. It speaks of lack of fire fighting system and poor infrastructure in the hospital."
The study by Bendigeri and Olekar further mentioned, "AMRI Hospital tragedy in Kolkata has brought to light many gaping holes and there is undoubtedly much work needed by both government authorities and hospital board. The government should set up committees to draft new guidelines considering the gaps existing in the present system and incorporate best international practices…Negligence in performing duties and not adhering to compliance of norms resulted into such cruel act showcasing poor governance."
Was there a gap in the system? Did SUM Hospital fail to follow the mandatory norms and blatantly violated them as in the case of AMRI Hospital?
It's the high time government acted in this matter to ensure no patients die due to fire, while in deep sleep.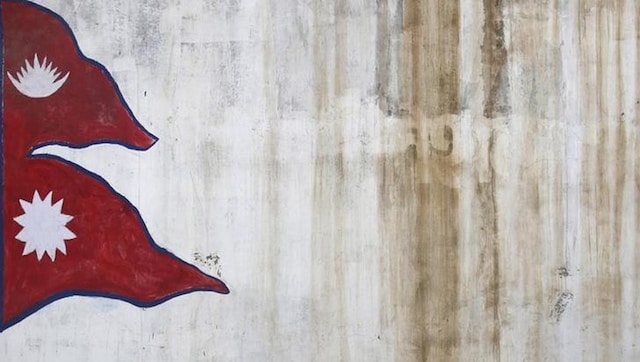 World
Budget Holiday means the Government of Nepal is unable to spend from the State treasury. This is probably the first time in Nepal that government expenditures are likely to be suspended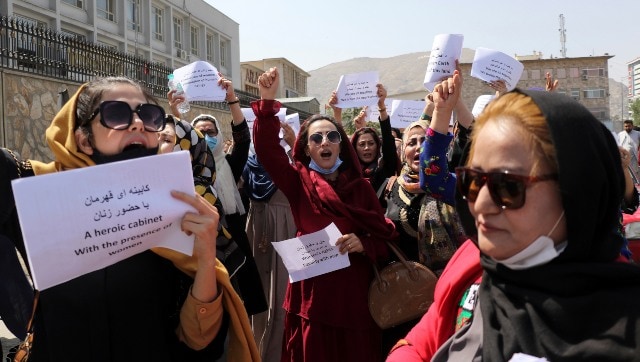 World
Recent controversial comments by Taliban leaders, like that of Hashimi, have exposed the Taliban's true nature as it ignores women, who make up half of the population of the war-torn country
India
CPEC is a part of China's most ambitious project 'Belt and Road Initiative', aimed at renewing the country's historic trade routes in the coastal countries of South-East Asia