Bhopal gas disaster: 32 years later, wounds still fester in Bhopal
Thirty two years after Bhopal gas tragedy — one of the worst industrial disaster mankind has known and which resulted in death of 15,278 persons (official figure), people are still suffering due to the after-effects of the tragedy.
Bhopal: Thirty two years after Bhopal gas tragedy — one of the worst industrial disaster mankind has known and which resulted in death of 15,278 persons (official figure), people are still suffering due to the after-effects of the tragedy.
Nearly 40 tonnes of lethal methyl isocyanate gas had leaked out of the Union Carbide plant on the night of December 2-3, 1984. Several thousands died after inhaling the gas, many of them in their sleep. Lakhs suffered serious ailments for the rest of their lives.
Toxic waste contaminates soil, ground water; contamination spreading
Hundreds of tonnes of toxic waste that is lying in the premises of the Union Carbide factory is causing soil and water contamination. Also, when the factory was functioning, the waste was dumped for years at a pond near the factory.
This highly toxic waste is causing water contamination through seepage. "The hazardous chemical waste has not been removed. With every passing year, especially, after rains, it seeps into underground water,"says Abdul Jabbar, convener of the Bhopal Gas Peedit Mahila Udyog Sangathan (BGPMUS), a non-governmental organisation that works among victims of gas tragedy.
Besides this, contamination is spreading to underground water in many adjoining localities. Groundwater contamination is spreading and over a dozen localities around the Union Carbide plant are now facing it, says a latest study conducted by Sambhavna Trust, which provides medical aid to gas victims apart from conducting research.
Cancer prevalence higher among gas victims
Bhopal Group for Information and Action's Rachna Dhingra says that relief and rehabilitation have been a major cause of concern. "The victims are unable to afford cost of treatment, especially, in case of renal failure", she further said. Dhingra says that the prevalence of cancer is ten times higher among gas victims. Rashida Bi, a gas victim, who now works for welfare of survivors, says that Dow is responsible for the clean-up around the factory, but the company doesn't even respond to the court's notices.
Survivors suffer from health issues, hospitals lack infrastructure
Lack of proper treatment for gas victims is another major issue. Most of the victims belong to poorer sections of society. The hospitals set up for the purpose of treating the gas victims, today, lack infrastructure and victims don't get the care and treatment that is needed. The super-specialty Bhopal Memorial Hospital and Research Centre (BMHRC) perpetually remains mired in controversies — either due to lack of adequate doctors and facilities or because of tug-of-war over its control.
No high-level research on affects of gas on victims
Activists say that the medical issues ranging from pulmonary problems to throat and kidney ailments or particular women's ailments (and disorders that have passed to next generation) need dedicated treatment and high-level of research and monitoring but this wasn't done. Even after so many years the proper protocol for treatment of each gas-related ailment has not been evolved. The symptomatic treatment, over-medication and lack of proper monitoring apart from sub-standard drugs led to increased number of renal failures among the gas victims.
Children born to the survivors too suffer from ailments. "There was no high-level research in this regard. Most hospitals are running with skeletal staff," Jabbar says. "Even the line of treatment is not correct. Take for example Shakir Ali Khan hospital, which lacks equipment and even emergency facility. Even BMHRC is functioning without a proper system," he adds.
Inadequate compensation to gas victims
The victims say that the settlement between government of India and union carbide over compensation was a sham and the victims didn't get adequate compensation. There are multiple issues that need to be addressed — from rehabilitation of victims to prosecution of the culprits. The survivors who were widowed by the gas tragedy find tough to make both ends meet.
Many gas victims were not classified under permanent injury category and hence denied proper compensation and treatment. The cases regarding this issue as well as lack of adequate compensation are in the court.
The gas had leaked from the Union Carbide due to poor safety standards in the Bhopal-based plant that manufactured pesticide. It had resulted in instant deaths of thousands. The official figure was later revised to 15,278 deaths though unofficially it was believed that the figure was much higher.
Nearly 5 lakh suffered the affects for the rest of their lives after inhaling the gas. Union Carbide India Limited (UCIL) was then under control of Union Carbide Corporation (UCC), a US-based multi-national which was later taken over by Dow Chemical.
A petition with over 1 lakh signatures was made earlier this year, urging US Department of Justice to uphold international law and make Dow accountable for the suffering in Bhopal.
India
The crucial third phase of India's COVID-19 vaccination strategy, under which everyone above 18 years of age will be eligible for inoculation, will begin from 1 May
World
'It will be difficult, if not impossible, for Pakistan to control the Taliban and other militant groups in Afghanistan as the country spirals into a civil war'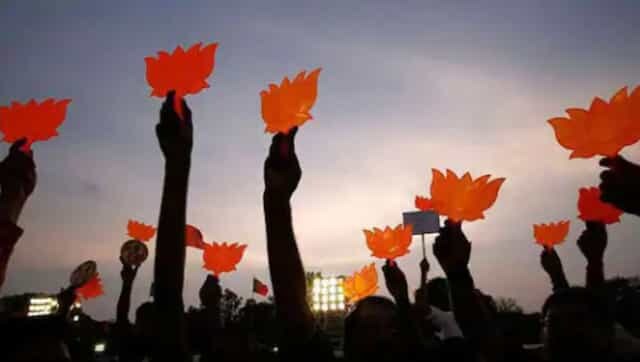 Politics
Jangalmahal is now seen as one of the strongholds of the BJP, and the party claims it will win all seats in the region