Bhima-Koregaon violence: Thousands gather at Azad Maidan to demand arrest of Sambhaji Bhide
After the Mumbai police denied protesters permission to carry out a march demanding the arrest of Sambhaji Bhide, people instead gathered at Azad Maidan to register their demands.
After the Mumbai Police denied protesters permission to carry out a march demanding the arrest of Hindutva leader Sambhaji Bhide in the Bhima-Koregaon violence case, people instead gathered at Azad Maidan to register their demands.
Those in attendance included well-known Dalit leader Prakash Ambedkar who is also the president of the Bharip Bahujan Mahasangh. Ambedkar's organisation has taken out the "Elgar Morcha", which saw thousands of supporters gathering at Azad Maidan at 11 am on Monday to ask for Bhide's arrest for his alleged involvement in the Bhima-Koregaon violence on 1 January, 2018.
More than 10,000 Dalit supporters gathered at Azad Maidan which caused some traffic jams but these were resolved after police officials stepped in to restore order.
Chief Minister Devendra Fadnavis has acknowledged the protest and will meet a delegation of protesters to discuss their demands.
Bhide is accused of instigating the violence against Dalits during the 200th anniversary celebrations of the Bhima-Koregaon battle in January. He has denied the allegation. The violence that occurred near the war memorial at Bhima-Koregaon in Pune district on 1 January triggered a sharp reaction from Dalit organisations.
Ambedkar had last week demanded Bhide's arrest by 26 March, warning of an agitation if the government didn't oblige.
The Mumbai Police had on Sunday denied permission for the march due to SSC exams and traffic problems and had asked protesters to assemble near Azad Maidan area instead. As per the earlier schedule, the protesters had to walk from Rani Baug in Byculla to Azad Maidan in the Chhatrapati Shivaji Maharaj Terminus (CSMT). However, after the permission was denied, thousands of supporters took buses, private vehicles and trains to reach Azad Maidan.
Ambedkar however said that they were informed about the denial of permission only at 4 pm on Sunday and the same could not be communicated to everyone. As a result, "the people across the state, who wanted to join the march, had already left for Mumbai and now some of them are walking from Byculla," said Ambedkar.
Find latest and upcoming tech gadgets online on Tech2 Gadgets. Get technology news, gadgets reviews & ratings. Popular gadgets including laptop, tablet and mobile specifications, features, prices, comparison.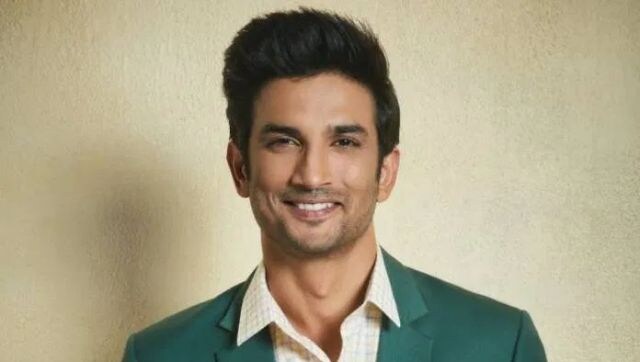 India
In another development, Sushant Singh Rajput's father on filed a caveat in the Supreme Court and sought a hearing before any order is passed on Rhea Chakraborty's plea
India
Days after a police complaint was filed against her by Sushant Singh Rajput's father, actress Rhea Chakraborty on Friday issued a video statement and said that the "truth shall prevail".
Entertainment
The Supreme Court is hearing a plea by Bollywood actress Rhea Chakraborty who is seeking transfer of an FIR concerning Sushant Singh Rajput's death from Patna to Mumbai.