Bhima Koregaon violence: Supreme Court to hear Maharashtra govt's plea challenging Bombay HC ruling on 29 October
The apex court's decision comes after the Bombay High Court on Wednesday quashed the lower court's decision by which the Maharashtra Police was granted more time to conclude the investigation and file the charge sheet in the violence case in which several rights activist had been made accused.
The Supreme Court on Thursday agreed to hear the Maharashtra government's plea challenging the Bombay High Court's order in Bhima Koregaon violence case, by which the extension of time granted to state police to conclude investigate the violence was set aside.
The apex court's decision comes after the Bombay High Court on Wednesday junked a lower court's order, which had granted the Maharashtra Police more time to file the charge sheet against lawyer Surendra Gadling and others, who were arrested in June for alleged Maoist links in the aftermath of violence at Bhima Koregaon near Pune.
A bench headed by Chief Justice Ranjan Gogoi considered the submissions of lawyer Nishant Katneshwar, appearing for the Maharashtra government, that the appeal needed to be heard on an urgent basis.
The lawyer said if the high court order is not stayed then accused in the violence case would become entitled to grant of statutory bail for want of non-filing of charge sheet within the stipulated period.
The bench, which also comprises Justices SK Kaul and KM Joseph, said the appeal of the Maharashtra government would be heard on 26 October.
Earlier, the apex court had refused to interfere with the arrest of five rights activists by the Maharashtra Police in connection with the Koregaon-Bhima violence case and declined to appoint a SIT for a probe into their arrest.
The Maharashtra Police had arrested five activists — Varavara Rao, Arun Ferreira, Vernon Gonsalves, Sudha Bharadwaj and Gautam Navlakha — in connection with an FIR lodged following a conclave — 'Elgaar Parishad' — held last year that had later triggered violence at Koregaon-Bhima village in the state.
With inputs from PTI
Explainers
The Maharashtra minority development department headed by Chief Minister Eknath Shinde has tasked the Tata Institute of Social Sciences (TISS) with conducting a study on the social, economic, and educational development of the minority community in 56 cities that have a 'substantial' Muslim populati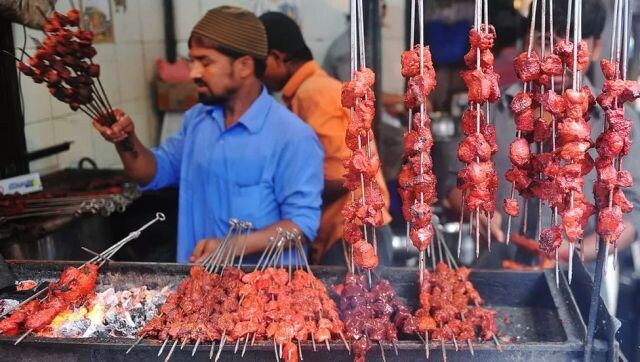 India
Three Jain groups and a businessman have sought a ban on ads of non-vegetarian food, calling it an infringement of their right to privacy. From the Navratri meat ban in Delhi to Gujarat prohibiting the sale of such food items on the streets, there's been a lot of 'beef' over the issue
India
The historic move by the Supreme Court also saw wide public interest with over eight lakh views of the proceedings