Bhima-Koregaon violence: Committee report saying attack was planned raises questions on arrest of five activists
On 8 June 2018, the Pune police recovered a letter that spoke of a "Rajiv Gandhi type incident" from one of the activists arrested for their alleged "Maoist links".
On 8 June 2018, the Pune police recovered a letter that spoke of a "Rajiv Gandhi type incident" from one of the activists arrested for their alleged "Maoist links". Yet, the plot to kill the prime minister does not feature in the remand reports prepared by the police, even though the arrested activists have been moved from police custody to judicial custody.
Joint Commissioner of Pune City Police Ravindra Kadam said the police have not dismissed the assassination plot yet. "We need not cite each and every evidence in the remand report," he said. "It is just a small report justifying the custody for interrogation."
Those who have attended the hearings till date said Ujjwala Pawar, district government pleader, only initially and fleetingly mentioned the letter being flashed on Republic channel. Since then, she has not even uttered it.
A day before the Bhima Koregaon violence erupted, on 31 December 2017, an "Elgar parishad" had been organised in Pune's Shanivar Wada, which once was the bastion of Maratha peshwas. Over 150 various organisations had come together on the day, and in a huge show of strength that comprised of nearly 20,000 people, they took an oath never to vote for the BJP. Currently, the Pune city police are probing if it had any Maoist links.
The police have arrested five activists, four of whom had nothing to do with the Elgar parishad, said BG Kolse Patil, retired high court judge, and one of the organisers of the parishad. On 6 June, they arrested prominent Dalit activist Sudhir Dhawale from Mumbai, lawyer Surendra Gadling, activist Mahesh Raut, Professor Shoma Sen from Nagpur, and Rona Wilson from Delhi. Kadam said when the police raided Gadling and Wilson, they recovered around 200 letters and documents between the two, which can be called "classified Maoist documents". The police claimed the activists had links with the banned outfit CPI(Maoist), which was planning to organise an event at JNU in the memory of slain Maoist leader Naveen Babu. One of the letters recovered is the supposed plot to kill the prime minister, which starts with "red salutes", a translation of the usual signature, Laal Salam.
The police, therefore, have questioned and interrogated several people. Except the ones who organised the Elgar parishad. The three prominent figures at the forefront were Kolse Patil, PB Savant, Former Supreme Court Justice, and Prakash Ambedkar, grandson of Babasaheb Ambedkar. "We will call them if required, if not, we won't call them," Kadam said.
A confident Kolse Patil, however, said the police have no basis to question them. "They are probing if Maoists funded our rally," he said. "We parked a truck in the centre, around which people gathered. We mounted speakers on it; we climbed on the truck and addressed the crowd. Why do you even need money for it?"
The remand report prepared by police claims that Dhawale and the activists of Kabir Kala Manch, a cultural group that had participated in Elgar parishad, had been reciting objectionable songs, circulating false history, delivering threatening speeches that would drive a wedge between castes, leading up to the big event on 31 December. "It resulted in huge congregation in Bhima Koregaon and the surrounding vicinity on January 1," it adds.
Further, the report says the strategy of CPI (Maoist) is to mislead Dalit community and veer them away from constitutional values towards violent means. Among the objectionable recitations of 31 December, a translation of a poem by Bertolt Brecht finds a prominent mention. It goes, "Jab zulm ho toh bagawat honi chahiye sheher mein. Agar bagawat na ho, toh behtar hai yeh raat dhalne se pehle sheher jal kar rakh ho jaye."
Kadam, however, said, "We have never said the Bhima Koregaon violence transpired due to Elgar parishad. We are saying that we need to explore if what happened on 31 December led to the violence on January 1."
But the committee appointed by the Pune rural police to get to the root of the violence had said it was a pre-planned attack on Dalit community, and blamed the Hindutva leaders Milind Ekbote and Sambhaji Bhide for the violence. The police rejected the report.
That report states the atmosphere had been heating up a few days prior to the Elgar parishad. It has a historical dispute at its core. After Aurangzeb killed Sambhaji, Shivaji's son, credible historical accounts note it was a Dalit man called Govind Gaikwad who had cremated him, which is why the village of Vadhu – 6 kilometres from Bhima Koregaon – has a memorial of Sambhaji. The village also has a memorial for Govind Gaikwad.
The report by the committee appointed by rural police noted that on 27 December 2017, Ekbote held a press conference and said the history is false, while objecting to the permission given to the Elgar parishad. In a letter to Pune Municipal Corporation, he noted that speakers like Jignesh Mewani and Umar Khalid "are infamous for lower level criticism of Narendra Modi", which can create "unrest and law and order situation".
On 29 December 2017, the report stated around 200-300 Hindutvavadis vandalised Govind Gaikwad's memorial, which led to tension in the area. On 30 December, Ekbote held a meeting in which he appealed to people to observe 1 January as "black day" and called for a bandh. The day that is celebrated by Dalits to commemorate the historic victory of the British army, that had a significant Dalit contingent, over the Peshwas at Bhima Koregaon – 40 kilometers from Pune.
The women in Sanaswadi, one of the riot affected villages around Bhima Koregaon, were already aware of what was to happen on 1 January because sticks and swords had been kept in a shop the previous day, the report noted. On 16 December 2017, two members associated with Ekbote and Bhide's organisations had posted about a possible riot on 1 January on Facebook. Several such threat messages had been made viral leading up to the day. The report also pulls up police for inaction, as the Hindutva mobs ran amuck for two days.
Kadam, however, said he does not have any idea of this report, and his objective is only to probe Maoist links with Elgar parishad. Ekbote, consequently, was arrested after pressure built on the police, but he received bail shortly. Bhide remains untouched. Five activists, on the other hand, have been charged with Unlawful Activities Prevention Act, which makes it impossible to get bail.
The remand report also says the activists distributed material that was "provocative and objectionable, which could create communal enmity". One of the booklets circulated was titled "Bhima Koregaon ne dilay dhada, Navi Peshwai Masnat Gadha", or "Bhima Koregaon has taught us a lesson to bury the New Peshwai".
The report does not state why the content is provocative. But an RSS-backed fact-finding report, which came out in May, talks about new peshwai. "By seeking refuge in fabricated history, one wonders if the current democratic system is referred as new peshwai, which they aim to bury," the report reads. "The vicious leftist organisations congregated several Dalit, progressive, Musilm and anti-Hindu groups to conduct programs several months before January 1, and the Elgar parishad on 31 December was its culmination."
The probe against five activists continues. Kolse Patil, former high court judge, who knows a thing or two about legalities, said the charges against them are flimsy, but it will cost them a few years of their life. Kadam said they are investigating every single letter, and, "it is a long process." That, according to Kolse Patil, is exactly the objective.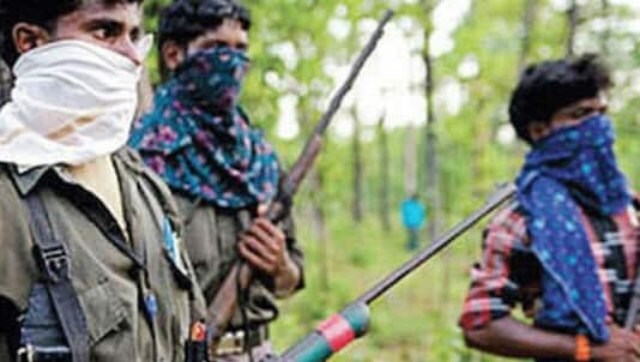 India
At least 26 Naxals were killed in early November in an encounter with the Maharashtra police in Gadchiroli district
India
Bharadwaj has been in custody as an undertrial since her arrest in 2018. The high court, however, rejected the default bail pleas of co-accused Sudhir Dhawale and 7 others.
India
Bharadwaj was arrested in the Elgar Parishad-Maoist links case in August 2018 under the provisions of the stringent Unlawful Activities (Prevention) Act.