Bhima-Koregaon verdict: BJP's Sambit Patra says SC ruling vindicates govt's stand, exposes Congress' 'shamelessness'
Quoting the court's order, Patra claimed that the fact that a majority judgment has held that the accused were not arrested because of dissent, confirms BJP's stand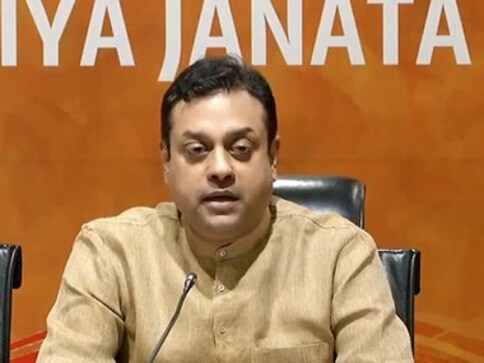 Reacting to the Supreme Court judgment on the Bhima-Koregaon arrests, Bharatiya Janata Party said the apex court's ruling vindicated their stand and exposed the Congress party.
Addressing a press conference after the ruling, BJP spokesperson Sambit Patra said the Supreme Court made some important observations which vindicated its stand on the controversial arrests of five human rights' activists on charges of being "urban Naxals", waging war against India, supporting banned Maoist outfits and hatching a conspiracy to instigate the Bhima-Koregaon violence on 1 January, 2018.
The five activists—Varavara Rao, Arun Ferreira, Vernon Gonsalves, Sudha Bharadwaj and Gautam Navlakha—have been under house arrest since 29 August.
Quoting the court order, Patra claimed that the fact that a majority judgment held that the accused were not arrested because of dissent, confirmed BJP's stand that there was no hidden agenda in the activists' arrest.
Patra said that the court also held that there were valid reasons to believe that the activists prima facie had links with banned maoist outfits. He pointed out that all of those arrested had either been previously convicted or accused of similar charges.
Slamming the Congress party, he said, "You would remember how the Congress was playing politics on the issue and its chief Rahul Gandhi shamelessly stood by these urban Naxals. He was posing as their lawyer in front of the entire nation."
Patra claimed that while Rao has been previously arrested, Gonsalves was convicted under the arms Act in 2007. He also said that Navlakha was accused of instigating divisive sentiments in Kashmir by a former Jammu and Kashmir chief minister.
He said that Rahul's "shameless" support for these people wasn't a recent phenomenon. He claimed that Sonia Gandhi, then UPA chairperson and Congress president, appointed known "urban Naxals" like Binayaka Sen to the Planning Commission.
He said that after the Supreme Court verdict, the Congress party's lies were blatantly expose and Rahul's attempt to gain political mileage out of the issue failed. He also accused the Congress chief of disregarding national security in favour of reaping personal political gains.
"Just to propel his political career, Rahul fanning a sort of politics that threatens national security. And the judgment not only exposes the accused but also the Congress chief. He will not hesitate even if just to project himself, he has to trample upon the country," Patra said.
Patra's reactions came after the Supreme Court refused to interfere with the arrest of five rights activists by the Maharashtra Police in connection with the Bhima-Koregaon violence case and declined to appoint a SIT to probe their arrest.
A three-judge bench headed by Chief Justice Dipak Misra, in a 2:1 verdict, refused the plea seeking the immediate release of the activists. The bench also extended by four weeks the house arrest of the activists.
With inputs from PTI
India
Why can't political parties operate land use changes according to an established and agreed law governing it?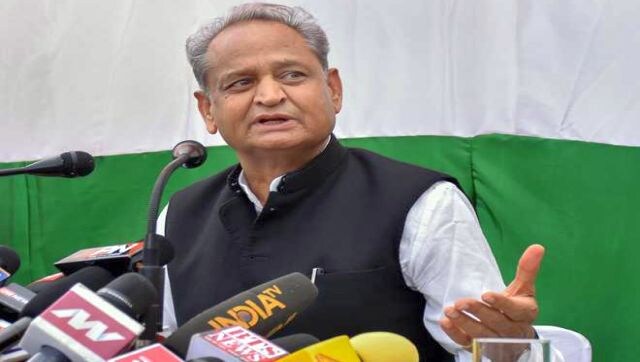 Explainers
While Ashok Gehlot has indicated he will contest the upcoming Congress presidential polls, he has made it clear yet again that he is unwilling to give up the post of Rajasthan chief minister to his former deputy and bitter rival Sachin Pilot
Politics
Shashi Tharoor is likely to face Ashok Gehlot in the upcoming Congress presidential election as Rahul Gandhi remains disinclined. But what is the process to elect Congress chief?