Bhima Koregaon case: Supreme Court says 'liberty can't be subjected to conjectures', defers hearing to Thursday
At the last hearing in the Bhima Koregaon case, the Supreme Court said it would order an SIT investigation if the evidence against the activists was found to be cooked up.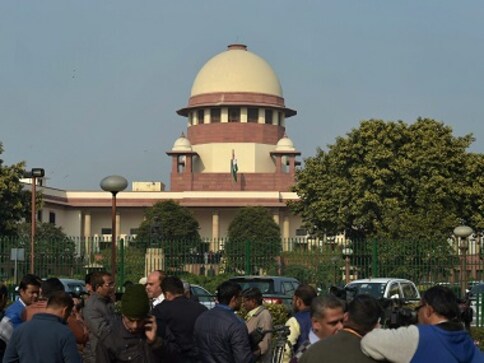 The Supreme Court on Wednesday extended by a day the house arrest of the five rights activists who were arrested by teams of the Pune Police in August from several cities in connection with the Bhima Koregaon violence case.
A bench of Chief Justice of India Dipak Misra and justices AM Khanwilkar and DY Chandrachud will continue with the hearing on Thursday on the plea filed by historian Romila Thapar and four others.
The Supreme Court observed that "institutions must be robust enough to tackle opposition". "Liberty cannot be subjected to conjectures. There has to be a distinction between opposition and overthrowing of a government by constitutionally impermissible methods," The Leaflet quoted Justice DY Chandrachud as saying.
Additional Solicitor General (ASG) Tushar Mehta, arguing on behalf of the Maharashtra government, said that the action taken against all the accused activists was because of cogent material found against them.
Teams of the Pune Police had raided the homes of the five activists — Varavara Rao, Arun Ferreira, Vernon Gonsalves, Sudha Bharadwaj and Gautam Navlakha — on 28 August, claiming that statements made at an event they had attended on 31 December had triggered the violence in Bhima Koregaon on New Year's Day. They have been under house arrest since their homes were raided and they were briefly arrested.
Accused of being 'urban Naxals' and the intellectual face of the violent fight against State, prominent Telugu poet Rao was arrested on 28 August from Hyderabad, while activists Gonsalves and Ferreira were nabbed from Mumbai, trade union activist Sudha Bharadwaj from Faridabad in Haryana and civil liberties activist Navlakha from Delhi.
On Wednesday, defence lawyer Ashwini Kumar argued that ​the court should ensure the liberty of people against illegal incarceration. He said that the criminal prosecution of the activists seems to be mala fide and arbitrary.
At the last hearing in the case on Monday, the top court had said it may order a probe by a Special Investigating Team (SIT) if it found that the supposed evidence against the activists had been "cooked up". It had also said that the material, supporting the arrest of the five activists in the case, needed to be examined.
"Every criminal investigation is based on allegations, and we have to see whether there is some material," the bench had said.
"First of all, we must have a look at the material. If we find that the material is cooked up, we will set up SIT... How can we adjudicate against them (the Maharashtra Police) without hearing them and looking at the material? We will see the materials of the agency," the Supreme Court had said.
With inputs from PTI
India
A bench of Chief Justice DY Chandrachud and justices PS Narasimha and JB Pardiwala assured Bano, represented through her lawyer Shobha Gupta, that the new bench will be formed
Politics
A bench of Chief Justice D Y Chandrachud and Justices P S Narasimha and J B Pardiwala took note of the submissions of the BJP leader who mentioned the matter saying the government has not taken any decision till date
World
In his concluding address to the 18th meeting of chief justices/chairpersons of the Supreme Courts of the SCO member states hosted by Supreme Court of India, CJI Chandrachud emphasised upon the need to collectively adopt new mechanisms to make court processes simpler and more accessible