Bhima Koregaon case: Digvijaya Singh may face probe for 'Maoist links' after cell number emerges in suspects' letter
The alleged Maoist letter does not specifically mention any Congress leader, but the cellphone number mentioned has been identified as Digvijaya Singh's, the Pune Police claimed.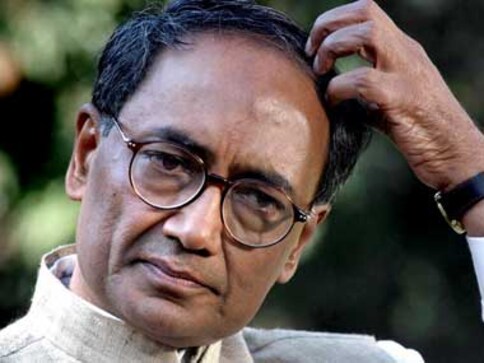 Senior Congress leader Digvijaya Singh's name has cropped up in the investigation into the activities of the banned Communist Party of India (Maoist), which includes an alleged plot to assassinate Prime Minister Narendra Modi, reports said. The Pune Police has claimed to have recovered letters from the activists arrested in its investigation so far, one of which mentions Singh's cell phone number, The Indian Express reported.
Deputy Commissioner of Police Suhas Bavche told the newspaper that the Pune Police was looking into the contents of the letter that mentions Singh's cell phone number. While the investigators may question the senior Congress leader in the case, it has not disclosed when it plans to interrogate him.
The letter dated 5 September, 2017, "Com Prakash" purportedly tells "Com Surendra" that Congress leaders were "very much willing to assist" CPI (Maoist) in its efforts to "intensify nationwide protests using students", according to The Indian Express report. "In this regard", the letter reportedly mentions a cell phone number — believed to be Singh's — that "Com Surendra" can contact.
The Pune Police claimed that "Com Surendra" refers to Nagpur-based lawyer Surendra Gadling, who was arrested in June in connection with the investigation into the Bhima Koregaon violence, and "Com Prakash" refers to a top CPI (Maoist) commander.
According to CNN-News18, the letter does not specifically mention any Congress leader, but the cell phone number has been identified as Singh's. The news channel reported that the letter says Congress leaders had agreed to fund any further agitation whenever the need arises.
In response to the reports on Singh's alleged Maoist link, Maharashtra Congress general secretary and spokesperson Sachin Sawant claimed that the Pune Police was "trying to help the BJP" in the upcoming Madhya Pradesh elections. He questioned why the Pune Police was disclosing details of its investigation to the media despite being criticised by the Supreme Court for doing so earlier.
Is the Pune police trying to help BJP in MP election? Even after being questioned by SC as to why Pune police is going before media, we see them talking to media. Although police knows abt involvement of orgs related to Bhide and Athawale in live bombs case no Qs asked to them

— Sachin Sawant (@sachin_inc) November 19, 2018
On 3 September, Madhya Pradesh chief minister Shivraj Singh Chouhan had said that Singh's alleged nexus with Maoists was "a matter of concern", and that the Congress leader had made irresponsible comments sympathising with the Maoist cause. In repose, Singh had challenged Chouhan to have him arrested if investigators could prove any such link.
कांग्रेस और उनके नेताओं का असली चेहरा देश के सामने आ गया है। भारत तोड़ने की साज़िश करने वालों के साथ साँठ-गाँठ, इससे शर्मनाक बात क्या हो सकती है। एक परिवार को सत्ता दिलाने के लिए अपनी मातृभूमि से धोखा। भारत यह कभी बर्दाश्त नहीं करेगा। — ShivrajSingh Chouhan (@ChouhanShivraj) September 3, 2018
The Pune Police has already made several high-profile arrests of prominent activists in its investigation into alleged Maoist links to the Elgaar Parishad event on 31 December last year, which they believed triggered the New Year's Day violence in Bhima Koregaon village near Pune. One person died in the violence and several were injured.
The police had arrested five activists in June, including Gadling and Nagpur-based professor Shoma Sen, claiming that it had seized a number of incriminating documents from them, including a plot to assassinate Modi.
On 28 August, teams of the Pune Police had conducted multi-city raids at the homes of several activists and arrested them, but the Supreme Court had intervened and placed them under house arrest instead.
So far, the Pune Police has booked 22 people in this case under sections of the Indian Penal Code, including charging them for sedition, and the Unlawful Activities Prevention Act.
On Saturday, the Pune Police took Telugu poet Varavara Rao into custody in Hyderabad after his house arrest ended on 15 November and his petition to quash the transit remand was disposed of by a court there the next day. On Sunday, he was remanded in police custody till 26 November. Rao was among the five activists who were arrested after the Pune Police raids on 28 August.
World
Only now, 20 years after the Iraq invasion in March 2003, is Congress seriously considering walking it back, with a Senate vote expected this week to repeal the 2002 and 1991 authorizations of force against Iraq
World
CEO Shou Zi Chew's testimony before Congress did little to assuage U.S. worries over TikTok's China-based parent company ByteDance and added fresh momentum to lawmakers' calls to ban the platform nationwide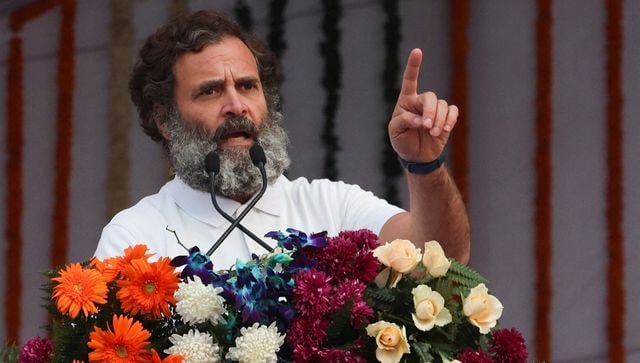 India
Congress leader Rahul Gandhi has been sentenced to two years in prison by a Surat court in a 2019 criminal defamation case over his alleged remarks about the 'Modi surname'. The Wayanad MP now faces the risk of disqualification from Parliament