Bhima-Koregaon case against activists cooked up in the name of GN Saibaba: Eminent citizens tell Supreme Court
Eminent citizens including Romila Thapar told the Supreme Court that the case against five activists arrested in Koregaon-Bhima case was 'cooked up'.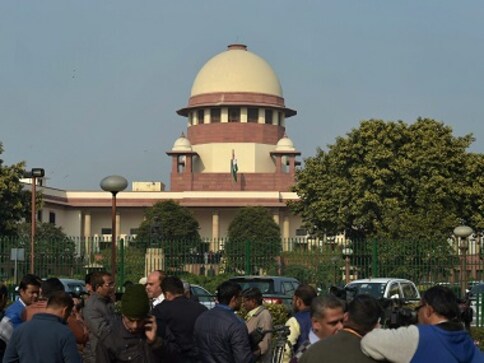 New Delhi: Eminent citizens including historian Romila Thapar on Wednesday told the Supreme Court that the case against five activists arrested in Koregaon-Bhima case was "cooked up" in the name of former Delhi University professor GN Saibaba who is serving life sentence for Maoist links.
Thapar and other noted personalities, who have filed plea against the arrest of the five activists, said the case was based on 13 letters, which are in the public domain, either written or received by one Comrade Prakash, whom a lower court has said is actually Saibaba and now serving life sentence after his conviction.
A bench of Chief Justice Dipak Misra and Justices AM Khanwilkar and DY Chandrachud was told how a person currently in jail could write or receive letters.
"The entire case is cooked up and based on 13 letters which are in public domain. Out of 13 letters, 6-7 letters are written or received by one Comrade Prakash. GN Saibaba is actually comrade Prakash which is reflected in the trial court order. He was convicted on March 7, 2017 and is in jail. Then how can a person in jail write or receive letter," senior advocate Abhishek Manu Singhvi, appearing for Thapar and others, said.
He said all intrinsic evidences were being "cooked up" in the name of a person who is in jail and hence the court should order an SIT probe or a probe monitored by it.
Additional Solicitor General Tushar Mehta, appearing for Maharashtra government, referred to the order of trial court which convicted Saibaba and said the court had recorded that Saibaba had changed his name from Prakash to Chetan after his earlier alias was exposed to the public.
Countering Singhvi's contention, Mehta said that in the letters, the name Prakash refers to the chief communicator of banned organisation CPI (Maoist), and not Saibaba.
The plea by Thapar and economists Prabhat Patnaik and Devaki Jain, sociology professor Satish Deshpande and human rights lawyer Maja Daruwala has sought an independent probe into the arrests and the immediate release of the five activists.
The Maharashtra police had arrested the rights activists on 28 August in connection with an FIR lodged following a conclave — 'Elgaar Parishad' — held on 31 December last year that had later triggered violence at Koregaon-Bhima village.
Prominent Telugu poet Rao was arrested on 28 August from Hyderabad, while activists Gonsalves and Ferreira were nabbed from Mumbai, trade union activist Sudha Bharadwaj from Faridabad in Haryana and civil liberties activist Navlakha from Delhi.
In March last year, Saibaba was awarded life sentence by a trial court in Maharashtra for his links with the Maoists.
The court had also found former JNU student Hem Mishra and four others guilty of waging war against the country and supporting the ideology of the CPI (Maoist).
India
The Supreme Court bench comprising Justices Hemant Gupta and Sudhanshu Dhulia is hearing a batch 23 petitions challenging the ban on girl-students wearing the Hijab in schools and colleges
Sports
A bench headed by Justice DY Chandrachud asked Justice Rao to prepare a road map for amending the constitution and holding elections by December 15, 2022
India
The apex court is hearing arguments on a batch of petitions challenging the Karnataka High Court verdict refusing to lift the ban on hijab in educational institutions of the state that have prescribed uniforms