Bhima Koregaon arrests: Police releases letters linked to activists, claims evidence proves Maoist connection
In the Bhima Koregaon riots case, the Maharashtra police on Friday claimed that the civil rights activists arrested in the countrywide raids on 6 June and 28 August were hatching a conspiracy.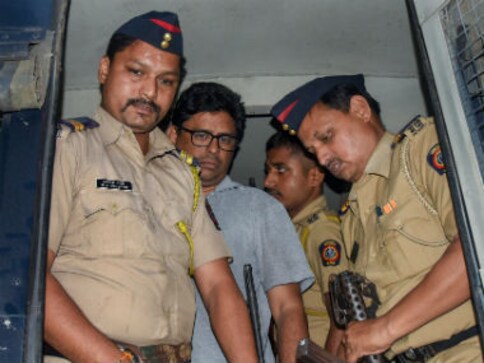 New Delhi: In the Bhima Koregaon riots case, the Maharashtra police on Friday claimed that the civil rights activists arrested in the countrywide raids on 6 June and 28 August were hatching a conspiracy against the state by helping CPI (Maoist) to strengthen its urban plan, and were also facilitating procurement of top-grade weapons for ultras in Naxal-infested areas.
In a bid to bolster the case against activists, who were ordered to be placed under house arrest by the Supreme Court, Maharashtra Police released evidence alleging that Varavara Rao, Vernon Gonsalves, Arun Ferreira, Sudha Bhardwaj and Gautam Navalakha were directly or indirectly involved in Maoist activities. Police claimed that these activists, including Rona Wilson and Surendra Gadling, who were arrested on 6 June, were using password-protected devices to communicate with members of CPI (Maoist) central committee, the top decision-making body of the banned organisation.
"Since these letters seized from laptops and other devices were unsigned and password protected, it was sent to forensic lab to establish the link. Police has kept the original devices in the government lab and cloned devices were made for further investigation in the case to ensure evidence is admissible in the court," sources claimed.
Additional Director General of Maharashtra Police, Param Bir Singh, said all the documents seized during search operations on 6 June were analyzed, which revealed identities of more overground workers. Their names were subsequently added in the investigation on 23 August before the raids and searches at nine locations across the country. Singh claimed that CPI (Maoist) central committee communications with overground workers were seized by Pune Police and the modus operandi further revealed that they were in touch with overground activists through Rona Wilson and Surendra Gadling. "CPI (Maoist) plan is to establish an all-India front to create chaos, break the law and order situation and destabilize the elected government," he said.
Singh also claimed that thousands of documents have been seized and are being analyzed. As far as links of Sudha Bhardwaj with Maoists were concerned, Singh claimed that the vice-president of Indian Association of People's Lawyers was in touch with Comrade Prakash, member of Maoist central committee and authorised to carry the messages to and from Maoist top leadership and overground activists. Singh claimed Bhardwaj wrote to Comrade Prakash on extending financial help in Naxal-affected areas.
"Comrade Gautam (Navalakha) and Comrade Ankit are in touch with separatists in Jammu & Kashmir. Videos of enemy's human rights violations are being circulated through social media and media houses. JNU and TISS scholars need to be sent to interiors and for that we need money. Since arrest of Prashant i have not received the money. Comrade Surendra refused to give money at Nagpur meeting (sic)," Bhardwaj's letter reportedly said.
The police also claimed that Gautam Navalakha was directly in touch with Sudarshan, member of CPI (Maoist) central committee. A letter from Sudarshan to Navalakha reportedly said: "These are very critical times and peoples war is increasingly facing brutal repression from all fronts therefore we must do everything in our power to stand united and defeat the fascist forces both politically and otherwise. We are very hopeful of consistent and positive efforts from your side, all our intellectual friends and comrades in the masses. Please take care of yourself."
The police also suggested that Wilson, public secretary of Committee for Release of Political Prisoners (CRPP), was communicating with other activists on behalf of CPI (Maoist) general secretary Ganapathy. He, police claimed, was also involved in the procurement of weapons for the Naxal cadre. A letter by Rona Wilson to Comrade Prakash in 2017 said:  "We have received your last letter regarding current situation here. Arun, Vernon and others are equally concerned about two-line struggle that is slowly taking shape on urban front. Basanta to facilitate the deal at time Comrade Kishan was unable to meet directly. I hope by now you have received the details of the meeting and requirement of  8 crore for annual supply of M4 grenade launcher with 4 lakh rounds. Please convey your decisions."
There is another letter from Rona Wilson on 26 December 2017 to Comrade Prakash, which the police claims talks about involvement of Varavara Rao in procurement of arms and ammunition.
"I have been in touch with supplier through a designated contact in Nepal. Our Comrades in Manipur may also assist but only VV (Varavara Rao) has the authority to communicate with them. It would benefit us to fast track the whole process and get equipment ready on the ground. We are losing dozens of comrades in encounter in various states, which are bound to increase over time. Surendra galling and VV both feels there is pressing need to inflict heavy damages on enemy forces something we have not been able to do since 2013 Darbha Ghati ambush. Even the Sukma ambush of this year has not deterred the enemy in any significant way because there are no signs of retreat. I am sending a catalog of the available equipment along with this package. Vishnu is still negotiating the required quantity/ amount and has given them an upward limit as advised by the CC (Central Committee). Most of the equipment can be transported via two separate routes from Nepal through Kolkata (Panihati). It will be disassembled, merged inside heavy electronics appliances before it reaches to your designated dumps along the Odisha-Chhattisgarh border. Please send necessary instructions after you receive the package (sic)," Wilson's letter purportedly said.
The catalogue revealed that Maoists were planning to procure sophisticated weapons, including GM 94 Russian Grenade launcher. Since the procurement process has come under the scanner, Maharashtra police is further probing other linkages.
The police also claims to have recovered Rao's letter to Surendra Gadling on the issue of financing Maoist activities that was disrupted due to demonetisation. Rao is his purported letter accused Gadling of betraying the trust of Maoist cadres.
"You have not been able to keep the faith because of which our urban cadre is dithering. During demonetization we gave you lakhs of rupees but we have not been able to make available required funds in Gadchiroli and Bastar. People in the committee are unhappy with you because of these developments," Rao reportedly wrote to Gadling.
On 17 March 2017, Gadling replied to Rao that due to intense checking by agencies in the backdrop of demonetisation, he was unable to transport money.
"I want to tell you that due to demonetization and subsequent intense checking on both road and railway routes by enemy, we have not been able to send money to comrades. I had no bad intention. I have already started sending money to Chhattisgarh in the last 7-8 days," Gadling wrote to Rao.
Police seized another letter of Gadling, claiming that it further establishes the links of the activists with the Maoist central committee. In this letter, Gadling informed Comrade Prakash that he will send money through Comrade Manoj and also needs to pay professors from Delhi, Maharashtra and Hyderabad, who will be part of a fact-finding team.
"Our topmost priority is release of Dr. G. Saibaba and after that we will focus on cadres arrested in Jharkhand and Tamil Nadu," Gadling wrote in his letter.
Comrade Prakash, on 25 September 2017, wrote to Gadling, informing him that security forces are overwhelming in most regions, especially around Maharashtra and Chhattisgarh border and since there are insufficient number of armed cadres to protect senior leaders of Maoist, they are in the process of regrouping in order to deploy more guards for them.
"There is an urgent need to increase our strength here because we have suffered major setbacks in the adjoining regions. Many revolutionary lives lost in encounters along the Sukma-Dantewada strip. Keeping in view all these factors, the party leadership has concluded to entrust you with even higher and critical responsibilities. In the last meeting (9-10) at Hyderabad hopefully you have received two pgp files with more elaborate observations of the senior leaders including Comrade Ganapathy and action plan for the next few years," Prakash wrote to Gadling, further advising him that Rs 2lLakh paid to him must be spent for organising nationwide protests and programmes led by student activists as state forces will be soft against students, which will gradually put the state at a disadvantage while acting against Maoists.
"Congress leaders are very much willing to assist in this process and have also agreed fund further agitations whenever such opportunities arrive," the letter further said.
Maharashtra Police has claimed that they unearthed more such communications and emails establishing linkages of civil rights activists with Maoist central leadership. Singh said that Maoists were planning big action to attract public attention.
India
If the police don't take assurance from maulavis, party workers will recite Hanuman Chalisa in front of police chowkies, as the next stage of protest, MNS said
Politics
The post targeting Sharad Pawar shared by the TV and film actress on Friday was purportedly written by someone else
India
In his tweet, the student had said that time has come to create "Baramati's Nathuram Godse for the Gandhi of Baramati"