Bhima Koregaon activists arrest: 'I have won my freedom and it thrills me to no end,' says Gautam Navlakha after Delhi HC's order
Activist Gautam Navlakha, freed from house arrest by the Delhi High Court on Monday after he was held in connection with the Bhima Koregaon violence, said he does not hold any grudge for the confinement at his home.
New Delhi: Activist Gautam Navlakha, freed from house arrest by the Delhi High Court on Monday after he was held in connection with the Bhima Koregaon violence, said he does not hold any grudge for the confinement at his home.
The activist, who has been under house arrest since 28 August, said that he, however, cannot forget about his co-accused and others who remain incarcerated for their ideological convictions on account of "false charges" filed against them.
The Delhi High Court allowed Gautam Navlakha, one of the five rights activists arrested in connection with Bhima Koregaon case, to be freed from house arrest.
The court granted him the relief saying the Supreme Court last week had given him the liberty to approach the appropriate forum within four weeks to seek further recourse, which he has availed.
"From Delhi High Court I have won my freedom. It thrills me no end," Navlakha said in a statement, which at the end stated 'Lal Salaam'.
"The period of house arrest, despite the restrictions imposed was put to good use, so I hold no grudge. However, I cannot forget my co-accused and tens of thousands of other political prisoners in India who remain incarcerated for their ideological convictions, or on account of false charges filed against them, and/or wrongful conviction under Unlawful Activities (Prevention) Act," he said.
The activist also said the freedom and the rights of fellow accused, who have gone on hunger strike against "maltreatment", are "precious" to civil liberties and democratic rights movement.
Navalakha said he salutes the LGBTQ comrades for their monumental victory recently after a "relentless and stubborn" struggle, which, he noted, has opened the door for as significant a social reform movement as the one fired by Babasaheb Ambedkar for the annihilation of caste system.
He also said the "freedom won" by Bhim Army's Chandrashekhar and his comrades Sonu and Shivkumar from preventive detention is particularly reassuring as it shows the power of "indomitable resistance against a socially entrenched casteist tyranny, from ground below".
Navlakha was arrested from the national capital and the other four activists were arrested from different parts of the country.
The Maharashtra police had arrested the activists on 28 August in connection with an FIR lodged following a conclave — 'Elgaar Parishad' — held on 31 December last year that had allegedly triggered violence later at Bhima Koregaon village in the state.
The five activists — Varavara Rao, Arun Ferreira, Vernon Gonsalves, Sudha Bharadwaj and Gautam Navlakha — were put under house arrest on 29 August following an apex court order on the plea by historian Romila Thapar, economists Prabhat Patnaik and Devaki Jain, sociology professor Satish Deshpande and human rights lawyer Maja Daruwala against the police action.
"To all my nearest and dearest, let us continue to speak up for the enforcement of our constitutional freedoms and against oppression and exploitation in all forms," Navalakha said.
He also thanked the majority and dissenting justices of the Supreme Court for their judgment, which allowed the activists four weeks to seek relief in this matter, while also thanking the citizens and lawyers for putting up a spirited fight.
"I will cherish. I am humbled by the solidarity, which crossed borders, rallying in our support," the activist said, while thanking his friends and lawyers who "moved heaven and earth" to win him his freedom.
Saluting the LGBTQ community, Navlakha said "Our solidarity was slow in coming, but your perseverance forced us to change. You brought a smile back on our faces and rainbow colours in our lives."
"My salaam to friends in JNUSU for the historic victory of the United Left panel which proves yet again that united resistance is the need of the hour — only thus can we face persecution and struggle so that it gathers critical mass support," he said.
"Friends, fight with truth and honesty, the words are stronger than bullets and abuses, it has been proved today. Our songs and poems have enthusiasm, and our work and writings are based on reason and facts," the activist wrote in the statement in Hindi.
Find latest and upcoming tech gadgets online on Tech2 Gadgets. Get technology news, gadgets reviews & ratings. Popular gadgets including laptop, tablet and mobile specifications, features, prices, comparison.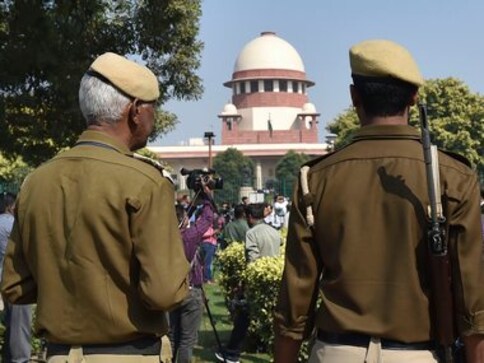 India
The ruling came on a batch of petitions challenging the validity of the three farm laws that were enacted last September. A detailed order is expected later today
India
Meanwhile, Chief Minister Uddhav Thackeray is set to visit the facility to take stock of the situation tomorrow. The Maharashtra govt has also ordered a probe into the cause of the fire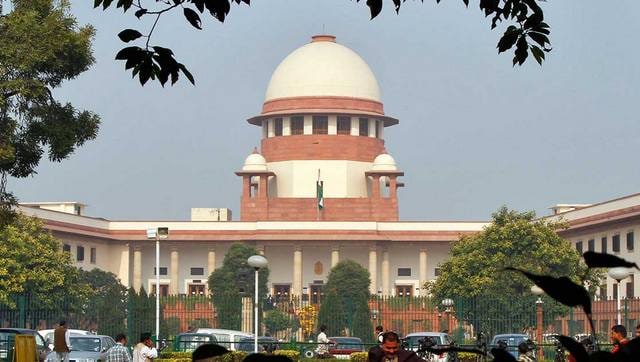 India
The senior lawyer said all the three members of the the election committee resigned on Friday night as the SCBA refused to accept its decision to hold elections through online mode