Bharat Bandh protests: Maharashtra remained peaceful, but Prakash Ambedkar warns of 'Syria-like' situation looming
On Monday, as large parts of the country faced the heat of Dalit anger following a 'Bharat Bandh' call given by several groups, Maharashtra remained largely peaceful.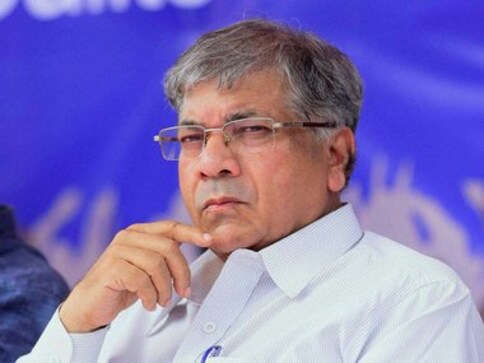 On Monday, as large parts of the country faced the heat of Dalit anger following a 'Bharat Bandh' call given by several groups, Maharashtra remained largely peaceful. Even as neighbouring Madhya Pradesh saw six deaths, Maharashtra only witnessed sporadic incidents of violence and there were no reports of casualties from the state. Meanwhile, Prakash Ambedkar, president of the Bharipa Bahujan Mahasangh warned that a 'Syria-like' situation is on the cards for India.
This came less than three months after the same state witnessed an outpouring of Dalit anger during the Bhima-Koregaon violence. Mumbai and Pune were both singed by protesters' ire on 4 January, and there was large-scale loss of public and private property reported from many areas of the state.
Back then, the state government suffered losses to the tune of Rs 700 crore and over 300 people were detained in Mumbai alone.
Fast forward three months and the state has been remarkably peaceful. Ambedkar said things were peaceful because unlike in January, things weren't political this time. "This was a protest called mainly by the social media groups. Sporadic groups participated in this of their own violation. But the community leaders stayed away. This meant things were comparatively better," Ambedkar said.
"Prime Minister Narendra Modi's BJP government is not taking any action against religious violence in India. The government cannot differentiate between the people of India on the grounds of caste. Otherwise very soon India will become Syria," he said.
He added that the Central government is responsible for such an atmosphere created for Dalits in the country. "It is because of this that Dalits and other minority groups agitate on the streets," he added, alleging that the state as well as Central government has failed to take any strict action to avoid the violence.
"Minorities are increasingly feeling insecure. The recent developments have angered the Dalits as well. The situation is going out of control. As a result, a Syria-like situation may arise in the country," he warned.
Stray incidents of violence were reported from Nashik and Nandurbar districts of northern Maharashtra and Nanded in Marathwada. Ambedkar said he didn't make any statement exhorting the youth in other parts of the state to protest, and neither did prominent Dalit leader Ramdas Athawale of the Republican Party of India (RPI).
"This doesn't mean we prevented people from protesting. But we also didn't encourage protests," Ambedkar said. "A lot of people said they were spurred into action by a call made by Gujarat MLA and Dalit leader Jignesh Mevani. But we didn't throw our active support behind this movement."
A possible reason for this could also be that colleges have their exams scheduled this time. A large number of protesters the last time around were college students, but not wanting to risk missing their exams or ruining their grades, they too stayed away. This further reduced the number of people who were present on the ground.
Ambedkar further added that it's a Supreme Court verdict that the mobs were protesting over, not a legislative decision. "The court's decision can't be contested on the streets. The solution to this has to come through the government drawing up a law, not by burning public property," he said.
Subscribe to Moneycontrol Pro at ₹499 for the first year. Use code PRO499. Limited period offer. *T&C apply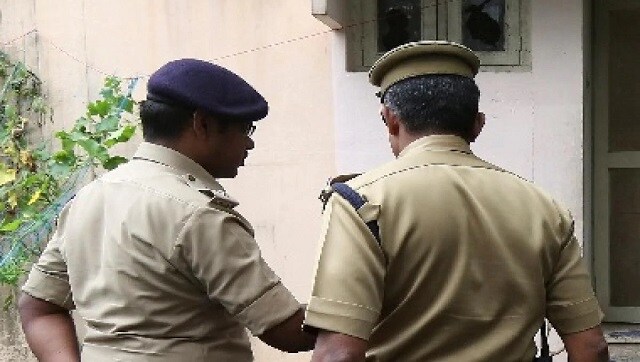 India
A complaint was lodged against the host and attendees of the birthday party that was held on the intervening night of 17 and 18 February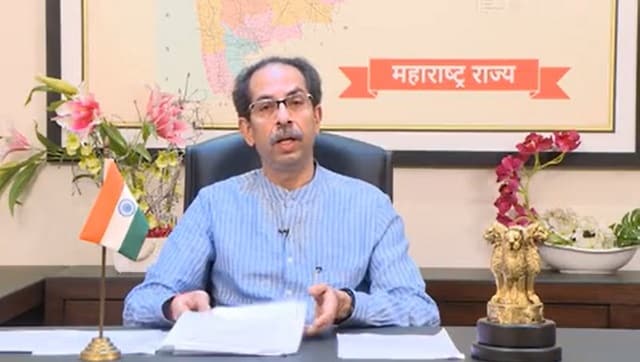 India
In a virtual address, the chief minister added that the government will take a decision on whether or not to impose another lockdown in a week or 15 days
India
Police said that the accused have been booked under Sections of the Epidemic Diseases Act and for 'negligent conduct with respect to fire or combustible matter'