Bhandara hospital fire: Uddhav Thackeray orders safety audit for all hospitals in Maharashtra, meets victims' family
The state govt announced formation of a a six-member team headed by the director of the health department on Sunday to probe the incident. The team was directed to submit its report within three days
 Bhandara: Maharashtra chief minister Uddhav Thackeray on Sunday met kin of the newborns who died in a fire at the Bhandara district hospital the day before and said orders have been issued for conducting safety audit of all hospitals in the state.
Ten of the 17 infants, aged between one month and three months, died in the blaze erupted at the Special Newborn Care Unit of the four-storey state-run hospital in east Maharashtra.
Speaking to reporters, Thackeray said the probe will ascertain if the fire was an accident or was the fallout of ignoring an earlier safety report.
The chief minister also informed that orders have been issued to check if there have been any incidents of ignoring safety norms at hospitals in the state while combating the coronavirus pandemic.
Thackeray, who flew in from Mumbai in afternoon to Bhandara, said he met the kin of the victims, including the tribal couple Geeta Behere and Vishwanath Behere who lost their first child, a girl, in the tragedy, with folded hands.
"It was very sad and heart-wrenching incident. Imet kin of some of the deceased newborn babies. I have no words to console them, as the lives which are lost cannot be brought back. I have also inspected the spot (in the Bhandara hospital where the fire had occurred)," he said.
Thackeray also spoke to hospital and health officials.
"The probe we have announced will also check if the fire was an accident or was something which happened as a result of ignoring earlier safety report or due to negligence or because of any other factors," Thackeray said.
He said the cause of the incident, whatever it may be, will be known after the inquiry committee formed by the state government submits its report.
"Truth will come out. We are not going to blame anyone purposefully, but if any negligence is found, stringent action will be taken against those responsible for any lapses," he added.
The chief minister said orders have also been issued to check "if there have been any incidents in the state of ignoring safety norms at hospitals while combating the coronavirus pandemic".
A team has been formed to go into the safety aspects of the incident, he said.
Thackeray was accompanied by Maharashtra legislative Assembly Speaker Nana Patole during the visit.
The state government on Saturday announced the formation of a a six-member team headed by the director of the health department to probe the incident. The team was directed to submit its report within three days.
Thackeray said divisional commissioner has been entrusted the responsibility of the committee. Bhandara falls under the Nagpur administrative division.
Thackeray also said an expert official who worked with the Mumbai Fire Brigade is one of the members of this committee.
The chief minister said the probe team will prepare guidelines so that such incidents do not recur anywhere in Maharashtra in future.
Politics
A major controversy erupted a day after Koshyari called Chhatrapati Shivaji Maharaj an idol of "olden times" at a function in Aurangabad
India
On Tuesday, Mumbai recorded five fresh measles cases and one suspected death, the city's civic body had said in a bulletin earlier in the day. In Mumbai alone, ten deaths due to measles have been reported as of November 28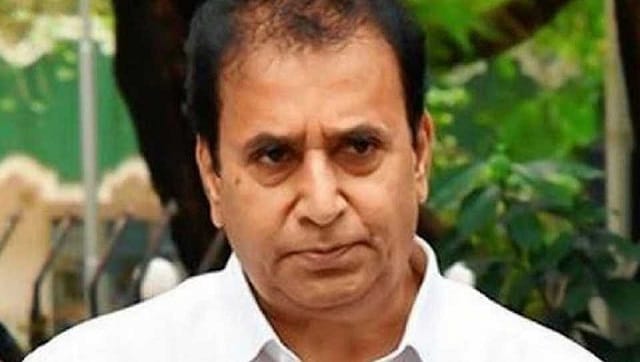 India
A special court designated to hear cases related to the Prevention of Money Laundering Act (PMLA) recorded his appearance and then granted him bail