Between 2002 and 2006, AgustaWestland scam middleman Christian Michel made 11 trips to Delhi; how the deal came through
Immediately after AgustaWestland was recommended for induction into service, the middlemen held a meeting in Munich. Subsequently, Michel's company Global Service FZE floated a subsidiary in UK around the time when Ministry of Defence concluded the final contract negotiations for the deal.
A frail-looking British with beard and blazing eyes appeared on the arrival gate of Indira Gandhi International Airport on 3 March, 2002. He was escorted to a white sedan by a young Indian, looking dapper in his business suit.
A heated discussion ensued as soon as the car picked up speed. A global Request For Proposal (RFP) was issued just few days ago and due to mandatory operational requirement of 6,000-meters altitude, AgustaWestland was in no position to participate in flight evaluation. The British, Christian Michel, consultant with the AgustaWestland was not happy that evening. He spent the next two days in a series of meetings with high level contacts before leaving for London on 5 March, 2002.
Unsurprisingly, the developments followed furtively, with Indian government's proposal plunging into uncertainty. After hectic deliberation among the decision makers, a new proposal was put in motion sometime in early 2003. Michel and Bruno Spagnolini, an Agusta top brass, landed in Delhi. Although their meetings remain in domain of speculation, both left on 6 February, 2003 after more than a week stay in the National Capital. Michel was back again on 2 November, 2003. He was alone.
On 19 November, the then National Security Advisor Brajesh Mishra held a top level meeting on procurement of choppers for VVIPs. Mishra observed that framing of mandatory requirement of 6000 meters has led to single vendor situation and he argued that the Prime Minister and President rarely visit places involving flying at an altitude beyond 4,500 meters. The meeting decided to make the mandatory requirement for operational altitude 4500 meters. The higher flying ceiling 6000 meters and a cabinet height of 1.8 meters was proposed to be made desirable operational requirements. It was observed that with these revisions, several helicopters which otherwise met all requirements but had been rejected due to altitude restriction, would now come into reckoning. In a nutshell, AgustaWestland became eligible for the deal.
As contours of Mishra's meeting was being debated in the Ministry of Defence, Michel landed in Delhi on 28 November, 2003. He had a series of meetings with contacts in the government and political circle before leaving for London on 15 December, 2003. A week later, on 22 December Mishra wrote a letter to Air Force chief saying it was unfortunate that neither PMO nor SPG was consulted while framing these mandatory requirements. Mishra suggested that all the stakeholders may jointly review the matter to finalise the realistic mandatory requirements satisfying operational, security and convenience requirements of VVIPs and also set in motion a fast track process for selection and acquisition of helicopters.
2004 was not a happening year on chopper front but Michel was battling setbacks on personal front. A company 'Entera Corporation' originally floated by his father, went bankrupt in UK and Michel was barred from doing business for seven years and that was when he shifted base to Dubai and floated a company called 'Global Services FZE.' Back in India, it took more than a year to move forward and operational requirements were finally held at length between Indian Air Force, PMO and Ministry of Defence during March to September 2005.
Michel landed in March and made a total 11 trips to Delhi till 3 January, 2006 when Defence Acquisition Council approved the proposal. In some meetings another middleman Guido Haschke was also present. Sources confirmed that Haschke made five trips to Delhi in 2005 alone. Subsequently, RFP was issued to six vendors on 27 September, 2006. Just before the result of field evaluation trial, Michel had sent Guido Haschke to Delhi in early February 2008. When the report was submitted in April, Haschke was in Delhi representing Michel.
According to sources, immediately after Agusta was recommended for induction into service, the middlemen held a meeting in Munich. Subsequently, Michel's company Global Service FZE floated a subsidiary in UK around the time when Ministry of Defence concluded the final contract negotiations for the deal. Again Michel stayed away from meeting and Haschke was sent to Delhi on 20 January 2010 immediately after Cabinet Committee on Security approved the proposal on 18 January, 2010. A day before the contract was signed on 8 February, 2010, Haschke was deputed by Michel to camp in Delhi for two weeks. Sources said Haschke left only on 21 February and supposedly met several key officials during his two weeks stay.
"Michel operated through several front men in India. It is also interesting to note that his employees frequently visited Delhi and subsequently paid a visit to Dubai perhaps to brief him about the developments. Haschke and Christine Spliid along with NRIs appears to be his most trusted aides," sources said.
Haschke, a Swiss businessman, is wanted by the investigative agencies in India. He lives in Lugano and has dual citizenship-Italian and American. Haschke manages many financial and consulting companies with international exposure, together with his partner Carlo Gerosa , an Italian-Swiss citizen. The duo figures prominently in the agency's probe documents, as the middlemen who were instrumental in routing money received from AgustaWestland to Indian companies-IDS India and Aeromatrix Solutions via companies based in Tunisia and Mauritius. After the scam tumbled out Christine Spliid made one last trip to Delhi on 30 December, 2012 via an Air India flight from London.
As prosecutors in Italy begun chasing the key players, some of the Michel and Spliid's companies were shelved. Not much is known about the role of two NRIs but now Michel in the custody, investigators believe they may get to know about their roles as well.
Find latest and upcoming tech gadgets online on Tech2 Gadgets. Get technology news, gadgets reviews & ratings. Popular gadgets including laptop, tablet and mobile specifications, features, prices, comparison.
World
To Trump, one advisor said, the vice-president had entered 'Sessions territory', referring to Jeff Sessions, the attorney-general who was tortured by the president before being fired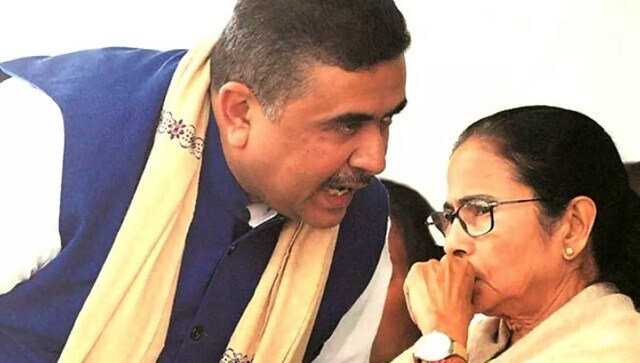 Politics
It is important to remember that Suvendu Adhikari barely got two MLAs to quit alongside him from his 'stronghold' and another three from other districts
World
Pompeo has been tagged by a number of officials and analysts with the dubious distinction of the worst secretary of state in American history