Benjamin Netanyahu in India updates: Israeli PM calls India 'world power,' says he is excited about historic week
Israeli prime minister Benjamin Netanyahu will arrive in New Delhi on Sunday on a six-day visit during which both the strategic partners will aim to further expand ties on a range of key areas including defence and trade besides deliberating on Israel-Palestine relationship.
Auto refresh feeds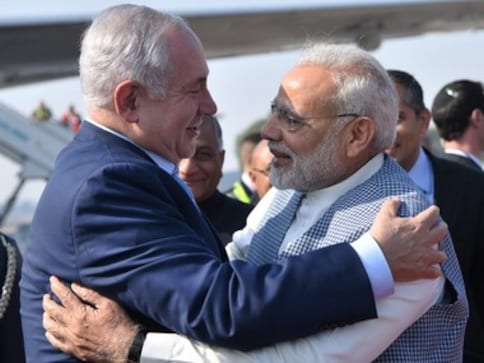 LIVE NEWS and UPDATES
Latest updates: Writing in the visitor's diary at the Teen Murti memorial, Prime Minister Narendra Modi said that the renaming of the road to honour the Battle of Haifa is a historic occasion. Benjamin Netanyahu is all set to meet External Affairs Minister Sushma Swaraj at the Taj Diplomatic Enclave shortly. Meanwhile, the Israel prime minister took to Twitter to thank Modi for the warm welcome.
Earlier in the day, Narendra Modi and Benjamin Netanyahu reached Teen Murti chowk, laid a wreath at the memorial and signed the visitor's book. The road will now be renamed as Teen Murti Haifa chowk.
The three bronze statues at Teen Murti represent the Hyderabad, Jodhpur and Mysore Lancers who were part of the 15 Imperial Service Cavalry Brigade.
The brigade carried out the victorious assault on the fortified city of Haifa on 23 September, 1918, during World War I.
Prime Minister Narendra Modi broke the protocol to personally welcome Israeli prime minister Benjamin Netanyahu at the Delhi airport. After the ceremonial welcome, both leaders have left for the Teen Murti chowk, which will be renamed Teen Murti Haifa chowk.
Keen to strengthen bilateral relations "even more", Israel's Prime Minister Benjamin Netanyahu on Sunday left for India on a six-day visit along with the largest business delegation that has ever accompanied an Israeli premier on an overseas tour.
Prime Minister Narendra Modi and Netanyahu will hold talks on Monday covering entire expanse of the ties and explore new areas of cooperation to further deepen the "very very special relationship", the external affairs ministry said.
Joint Secretary (West Asia-North Africa division) in the ministry B Bala Bhaskar said the Palestinian issue is likely to figure in the talks between the two prime ministers besides other key issues of mutual importance.
India last month had joined 127 other countries to vote in the United Nations General Assembly in favour of a resolution opposing the recent decision of US president Donald Trump to recognise Jerusalem as Israel's capital.
"Our policy is not influenced by any third country... our policy is independent," he said when asked about India's position on the sensitive issue.
The Israeli prime minister will travel to Ahmedabad, Mumbai and Agra also.
"This is a very very special relationship... We want to take it to higher level," said Bhaskar.
Modi had visited the Jewish state in July last year, becoming the first Indian premier to do so.
Asked whether purchase of Spike anti-tank guided missiles Z$I*(ATGMs) from Israel through the government-to-government (G-to-G) route will be discussed during Netanyahu's visit, Bhaskar refused to give a direct reply.
In November, the defence ministry had decided to retract the process to acquire a batch of Spike missiles from Israeli firm Rafael Advanced Defence Systems. Now, it is learnt that the government is considering buying the missiles through G-to-G route.
Bhaskar said both the countries have long-standing defence ties and new areas of cooperation are being explored.
He said aim will be to further boost cooperation in a range of sectors including water, agriculture, scientific research and education.
Ahead of the visit, Israeli Ambassador Daniel Carmon said, "The Prime Minister's visit to India is the grand finale to the celebrations of 25 years of growing partnership between India and Israel."
He said the visit will focus on the progress made between India and Israel since Modi's visit to Israel last summer, and on shaping the next 25 years of relations between the two countries.
On 15 January, Netanyahu will meet with the Indo-Israeli CEO forum in New Delhi and address a separate business event. He will deliver a speech at the Raisina Dialogue on 16 January.
Netanyahu will also meet President Ram Nath Kovind.
He will leave for Ahmedabad on the morning of 17 January. In Ahmedabad, he will visit Sabarmati Ashram. Modi and he will also visit the Center of Excellence in Vadrad and inaugurate a Center of Excellence for date palms in Bhuj via video conference.
The Israeli prime minister will have a number of engagements in Mumbai on 18 January. The Israeli embassy here said Netanyahu will meet with Jewish community leaders and select members of the Indian business community in Mumbai.
It said he will reach out to Bollywood in an exclusive "Shalom Bollywood" event.
Asked whether Baby Moshe, the Israeli child who lost his parents in the 2008 terror attack on a Jewish centre in Mumbai, will be part of Netanyahu's delegation or whether Moshe will attend Jewish community event, Bhaskar said finer details of the Israeli PM's visit were still being worked out.
With inputs from PTI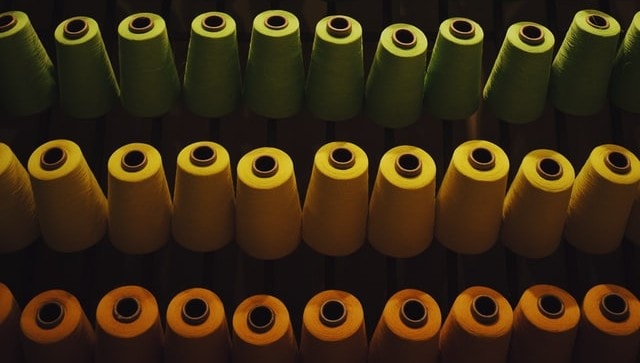 Business
Union Budget 2022-23: The domestic textile and apparel industry contributes to 2 percent of the GDP of the country
India
The prime minister said that compared to previous variants Omicron is rapidly spreading and it's more transmissible
India
The interaction between the prime minister and the startups aims to understand how startups can successfully contribute to the nation's needs.