Bengaluru twitterati outrage over Hindi signboards in Namma Metro, says it's 'unnecessary imposition'
A petition protesting the 'imposition' of Hindi on Namma Metro signboards took Twitter by storm on Tuesday.
A petition protesting the 'imposition' of Hindi on Namma Metro signboards took Twitter by storm on Tuesday as people of Bengaluru urged the Karnataka government to banish the use of the language.
The trend (#NammaMetroHindiBeda), fuelled by a social media campaign by Banavasi Balaga Prakashana, saw people criticise the use of Hindi and called it 'unnecessary', as it was not the local language.
According to a report in Deccan Herald, Banavasi, an association of Kannada lovers, finds no logical reason behind the move.
"We are not against Hindi but we definitely won't allow its imposition. The state government should stick to two languages – Kannada and English – in Namma Metro," the report quoted Arun Javagal of the association as saying.
Karnataka politicians across the party lines, must be ashamed of themselves for painting Bengaluru with Hindi!! #NammaMetroHindiBeda pic.twitter.com/D8GaumMP65

— Hariprasad Holla (@hariprasadholla) June 20, 2017
Javagal said that the association had understood – through several RTIs – that the three-language policy in Namma Metro was not backed by either state or the Centre. According to a report in News18, there are far more 'deserving' languages than Hindi as far the numbers are concerned.
Today no kannada in our banks.We dont want the same in Namma Metro.#NammaMetroHindiBeda #NammaMetroKannadaSaku pic.twitter.com/xF2baVMFCg — ಭಾರದ್ವಾಜ ಕಾರಂತ (@BrdjKarantha) June 20, 2017
The report says, "Going by the population census, after Kannadigas, the next most populous linguistic communities in Bengaluru are Telugu, Urdu and Tamil speakers in that order. None of their languages has been used in Namma Metro."
It adds, "This data is enough to say that Kannada and English reach the masses in Bengaluru. It is unfair and illogical to give prominence to a language like Hindi, which ranks probably sixth or seventh in terms of the number of speakers in Bengaluru."
@uavasanthrao If I travel in Delhi metro will they serve me #Kannada? If not, then why Hindi here? All lang are equal #NammaMetroHindiBeda

— ಅಜ್ಜು (@ajjublr) June 20, 2017
Though Namma Metro gives prominence to Kannada in all the signboards, the Banavasi association feels that such an imposition of Hindi will eventually threaten Kannada. "We are able to send a rocket to Mars but can't get a railway ticket in Kannada. It's not that Kannada was never there. Railways used to provide tickets in local languages. But they were phased out gradually," the Deccan Herald report quoted Javagal as saying.
Hindi will slowly replace English and then Kannada. If English is "foreign" y do Delhi metro & hindi belt uses English? #NammaMetroHindiBeda pic.twitter.com/wNCu16ThrJ — Navaneeth Gowda (@NavaneethGowda1) June 20, 2017
Madrid metro has only 2 languages, Chennai, Delhi metro has only 2 langs, wonder why 3 langs in BLR metro. #nammametrohindibeda pic.twitter.com/joOVoQPWMT

— Babu Ajay (@Babuajay316) June 20, 2017
Transport systems are life lines of a city. Hindi in metro is an insidious plan to replace Kannada with Hindi. #nammametrohindibeda — ಅಮೋಘವರ್ಷ (@nripatunga) June 20, 2017
@uavasanthrao Save Karnataka's tax money by not wasting it on unwanted language implementation in our public services. #‌NammaMetroHindiBeda

— Manoj Shastry (@Manojrs008) September 19, 2016
@uavasanthrao #NammaMetroHindiBeda Kannada for kannadigas and English for others. Respect our land and language — Nagendra Rao (@TRNagendraRao) September 19, 2016
India
Union minister Nityanand Rai's statement in the Lok Sabha came in reply to a question of Tamil Nadu MPs TR Paarivendhar and S Ramalingam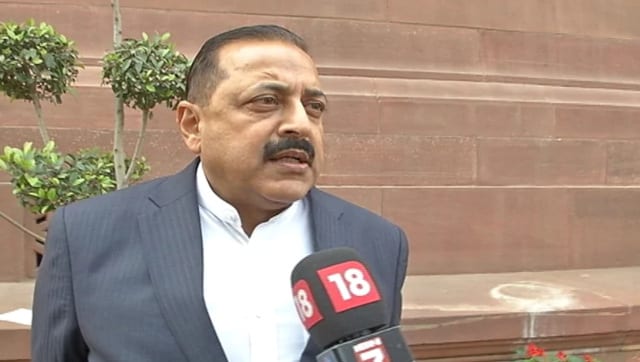 India
The guidelines are aimed at providing a well-defined framework and guiding principle to facilitate and enable sharing and exchange of biological knowledge, information and data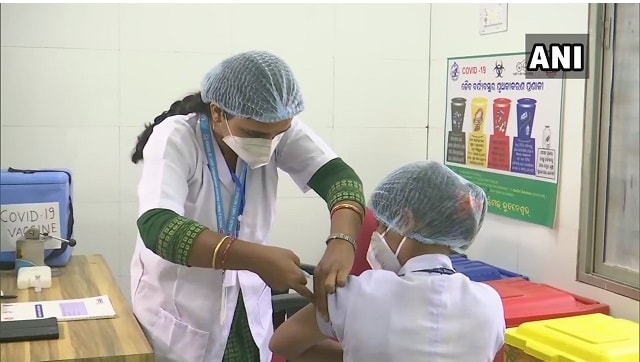 India
It said that more than 45.37 crore vaccine doses have been provided to states and UTs so far through all sources and a further 59,39,010 doses are in the pipeline