Believe it or not: Tom Moody trolled after Kerala CPM supporters confuse him with credit rating agency
After several CPM leaders criticised India's sovereign rating upgrade by the global agency Moody's, online accounts sympathising with CPM attacked cricketer Tom Moody in a case of mistaken identity
After several CPM leaders including Sitaram Yechury criticised India's sovereign rating upgrade by the global agency Moody's Investors Service, online accounts sympathising with CPM attacked former Australian cricketer Tom Moody in a case of mistaken identity, according to media reports.
Several users and pages on Facebook belonging to CPM activists attacked the former batsman, saying he should be ashamed of himself for giving an improved rating to the Indian economy under the Narendra Modi government, while some even dared Moody to visit Kerala, according to The Times of India.
A handle under the name Viplavam Vijayikatte (Let revolution win) wrote "We communist party (CPM) understand you take commission from Modi and give good report. Shame, shame Moody", and another under username Firos Sulthan said, "In 2019 election, you will see your Modi bite the dust, you ******* Moody", according to another report by The Times of India.
However, other CPM supporters soon pointed out the problem with the posts. A user called Laibak Khan wrote, "Dear comrades, please use decent language, Tom Moody is innocent and he never gave any rating to Modi government. Lal Salam," the report added.
In the party's defence, some CPM supporters alleged that the trolling was being done from fake accounts, according to The News Minute. "These are fake accounts. This is a sanghi conspiracy to defame communists," said one user, according to the report.
On Friday, the CPM leadership said that the improved economic ratings signify the beneficial atmosphere for international capitalist groups under the Modi regime, adding the nation has seen deterioration in all aspects related to human welfare and human rights.
"Today, Modi's government held a massive press conference to announce that the imperial forces around the world are lauding his government because as per Moody's ratings India has gone ahead," Yechury said. "However, the agency gives higher ratings to the country that provides better environment for the international capitalist groups to make more profit," he said in Kolkata.
Moody  later tweeted on Sunday, clarifying that he does not work for the ratings agency.
Thanks to all of you who have realise I don't work in the finance ratings industry! #Moodys 😂 https://t.co/A44FX8VAAP

— Tom Moody (@TomMoodyCricket) November 19, 2017
US credit rating agency Moody's on Friday upgraded India's sovereign rating to Baa2 from its lowest investment grade of Baa3 after 13 years.
Claiming that the country has steadily headed towards privatisation in all sectors in the last three years to give benefit to the foreign capitalist groups, Yechury said India is struggling with its ratings in issues like women rights and gender equality.
With inputs from IANS
India
Meanwhile, a slew of BJP leaders including JP Nadda, Rajnath Singh and Smriti Irani praised the prime minister's announcements and said the decisions showed the government's committment to the public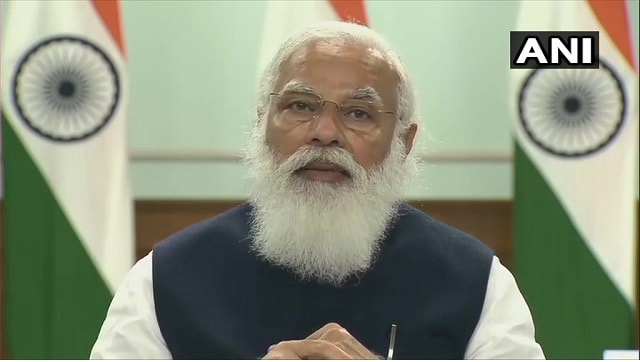 Sports
PM Modi was briefed that a total of 100 athletes have qualified for Tokyo Olympics across 11 sports disciplines and about 25 more athletes are likely to qualify, the PMO statement said.
India
The resounding success of the Aspirational Districts Programme is a testament to the efforts of the national, state and district level administrations