Beawar LPG cylinder blast: Death toll rises to 19; Rajasthan CM Vasundhara Raje orders inquiry
Rajasthan chief minister Vasundhara Raje has also ordered an inquiry into the incident in Beawar, Rajasthan.
Jaipur: The death toll in an LPG cylinder blast during a wedding function on Friday night in Beawar town of Ajmer district rose to 19 with the recovery of 10 more bodies on Sunday, police said.
Rajasthan chief minister Vasundhara Raje has also ordered an inquiry into the incident and has appointed the chairman of the Ajmer Revenue Board as the investigating officer (IO), an official said.
The IO has been asked to submit a report to the state government and also give suggestions so that such an incident does not not recur, he said.
The officer will also investigate for lapses by departments concerned.
Ten more bodies were recovered on Sunday from the debris. With this the toll rose to 19. Two more are feared to be stuck under the debris, Ajmer District Collector Gaurav Goyal said.
He said a joint rescue-and-relief operation by the army and State Disaster Response Force (SDRF) was underway.
Of the 18 injured, six were discharged, whereas five persons, said to be critical, were referred to Jaipur from the JLN Hospital in Ajmer, police said.
Raje has announced a compensation of Rs 2 lakh each to the family members of those killed in the blast and a financial help of Rs 50,000 each to the injured, an official spokesperson said.
On Saturday, the chief minister took stock of the rescue operation, met the family members of those killed and announced the compensation from the chief minister's relief fund.
An additional compensation of Rs 1 lakh each was given by the Shree Cement company to the kin of the deceased, she said.
Compensation will also be provided to the owners of the houses damaged in the explosion after an assessment, the spokesperson said.
The powerful blast had turned the building, where the wedding ceremony was underway, into rubble. Nine bodies were recovered on Saturday.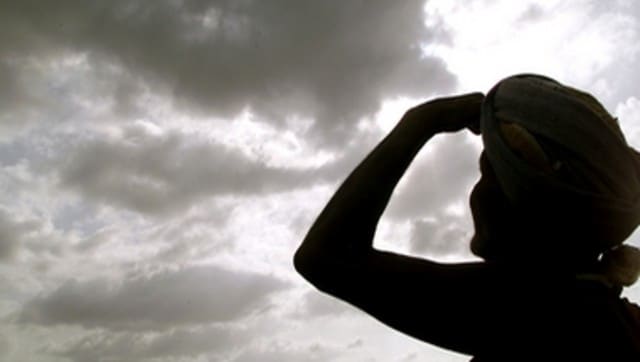 India
Here's what you need to know about what arguably remains the most important season for India
India
Pratap Singh Khachariya said if any member has such information then he should meet and inform Chief Minister Ashok Gehlot
India
Vinod Bamnia, who was a member of Bhim Army, was assaulted on 5 June near his home in Rajasthan's Hanumangarh district, and died in a hospital two days later