Beating the heat and patriarchy, women in Odisha's Kalahandi set an example for other better-off districts
These women should be praised and celebrated for their endeavors, for people in the future may not know of their struggles and the motivating reminiscences of a beautiful place like Odisha's Kalahandi.
Simone de Beauvoir beautifully created the genesis of the view of gender — that sex is a biological identity, gender is a social construct — when she had written her famous statement: "One is not born but rather becomes a woman.....it is civilisation as a whole that produces this creature."
A research article on gender and folklore explains how male scholars of the 19th Century collected tales from women. These storytellers were primarily seen as bearers of tradition, not knowledge. Till date, the use of the phrase "an old wives tales" shows that they held a privileged spot as record-bearers of the past but were, nevertheless, trivialised. Folklore had witches, fairies, clairvoyant women, good and evil sorcerers, dragons and mythical animals, among many such creatures, that not only lacked any sense of a wall between the everyday world and the supernatural, but also lacked the dimension of depth.
So what about now? How has the narrative of women changed so far from fiction to the grueling realities of modernity? Folktales were escapist fantasies — be it Cinderalla or Sita — to reinforce conservative social structures and patriarchal values. Stereotyping gender comes with biological determination, which begins with the reproductive ability of women. As Sigmund Freud said, anatomy is destiny for women. This sort of biological determinism is used even today to justify the submissive position of women. From every corner of society, from the past to present, real women have so much substance; they fight odds, share responsibilities and create a spectacular environment, questioning the stereotypes modern day tellers miss.
Location and surroundings have never been constraints for women to excel. Kalahandi, a district in Odisha synonymous with poverty and backwardness, has been in the news for all the wrong reasons. In contrast, Kalahandi is a scenic escape. Its residents have taken extreme efforts to mitigate social divides and differences. Diverse stories always find an easy medium, garner attention and form affirmations about people and places, even health and political scenarios. Yet, we often miss the positives around us.
Summer in Odisha this year was longer than usual. The heat wave disrupted normal life and also affected health, morbidity and mortality. There is evidence that proves the amplified effects a heat wave has on mortality on days with high levels of ozone and fine particulate matter in the air, a result of growing urbanisation, pollution and industrialisation, which altogether affect climate change. According to estimates, this scenario is likely to worsen in the coming years, with the World Meteorological Organization predicting that heat-related fatalities will double in less than 20 years.
In this extreme climate, in May 2018, women working across Kalahandi was a pleasant sight as they are challenged the social construct of gender in the context of sexual differences that limited them to just the procreational roles of pregnancy, childbirth and nursing.
This loop of gender, climate, employment, sociological trends and health targets are all sublimely integrated as a framework for change that places like Kalahandi are currently battling. What we see is deaths of children; what we hear about is failing systems; what we talk about is malnutrition. But what we must not miss out on is the fact that in 2018, women in Kalahandi are efficiently creating working and learning atmospheres as in any other better-off districts and cities. The struggle is brilliant and ongoing.
According to an International Labour Organization report titled "World Employment and Social Outlook 2018", an estimated 4.2 percent of the total working hours in India, amounting to 15.1 million full-time jobs, were lost due to extreme heat. However, the women working in Kalahandi would make one believe otherwise.
Ganga Suta, in her forties, sells watermelons on the road connecting Bhawanipatna and Dharmagarh. She brings about a dozen watermelons with her and sells them by evening from a tent she sets up on the road. "There are no shops nearby, and the heat is also such that these watermelons come as a relief for travellers," she said.
The fact that she was being photographed made her ask what was "so exceptional" about what she was doing, not realising that it was 43 degrees Celsius and she was the only woman on the road carrying out her business — saving people from the menacing heat.
Twelve-year-old Sampurna Sahoo sells palm, a summer tropical fruit that grows in abundance in Kala. She was beautifully carving through them, scooping up the inner fleshy pulp and serving customers on saal leaves. She was accompanied by her uncle, who collected money from customers in between his afternoon naps. In a short conversation with her, multi-tasker Sampurna excitedly said that besides managing the roadside shop, she goes to school and also cooks at home for a family of seven.
Finding packaged drinking water in the main block and the market areas of Kalahandi was easy, but while travelling in villages and stretches in between, it was next to impossible. What these places had were local women stationed at a number of small sheds every five to seven kilometres. They were similar to water booths where people could get cold water from earthen pots.
With her three-year-old son, Manjula has been out in the sun, offering water to thirsty passersby. Her dedication shows how work can be generated out of goodwill and simple passion to serve.
A mother and her two daughters also venture out in the sun to fetch wood from the nearby forest. Running a family includes various tasks, of which cooking takes most their time, and other preparatory work is rarely discussed. Gathering wood or preparing balls of charcoal for fuel to cook are essential tasks that scores of women are involved in.
Today, who can say that construction work needs only men as labourers? In this industry, too, backwardness has failed to catch up with womanly grit, and at every other construction site in Kalahandi, women were found taking their turn with the shovel. With their faces covered, they are actually looking straight up at the sun despite the heat wave in Jaipatna. These women are unlikely to shy away from a job that demands stamina. "We can work in the fields, so roadside construction is much less stressful," said one Parmila Tudu.
Returning from paddy fields, laden with essentials such as brooms, groceries and vegetables they just bought for their homes, a number of women all above 45 years of age, were waiting under a banyan tree shed for the local bus, looking graceful with their double-sided nose rings. These women in Kalahandi juggle work and manage their homes, too; it is only the facilities and awareness that have yet to find their space here.
Local women are inquisitive, hardworking and easy to approach, as a result of which the healthcare efforts of Accredited Social Health Activists (ASHA) and aaganwadi workers are so good. They may need several levels of monitoring and motivation, but the overall grasp and outreach in the community is second to none. With their meager incomes, they have made connections with female beneficiaries of health schemes in villages. It is their efforts that ensure that all government programmes run efficiently.
This is the kind of visualisation a place like Kalahandi and the women here deserve. What these photographs may not convey is the burden on these women, managing homes, work and children at the risk of their own health. While women may be more caring or emotional than men and be considered to have only specific roles, it doesn't make them incapable of handling hard, public tasks. They are seen as those who do not produce but only reproduce and consume resources that men produce — women's hard work is simply ignored and taken for granted as their duty. The general perception is that women don't need to be paid for their work, or paid lesser in comparison to men.
These aspects help us analyse and define real feminism and also make us better versed with reality. These women should be praised and celebrated for their endeavors, for people in the future may not know of their struggles in a beautiful place like Odisha's Kalahandi.
The author is a development professional currently working with UNICEF in Odisha. She has also worked with the National Health Mission in West Bengal and the Foundation of Mother and Child Health in Mumbai.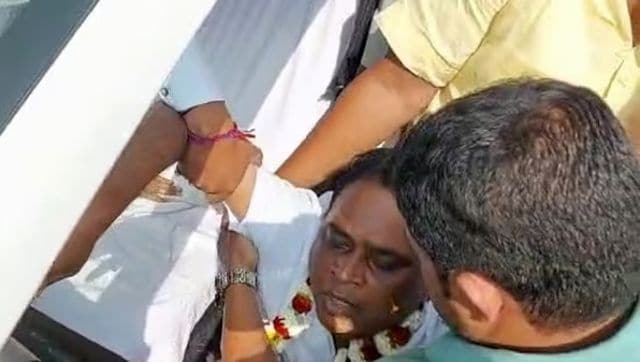 India
Odisha health minister Naba Kishore, who was shot dead by a police official on Sunday, began his political career with the Congress, but switched to the Biju Janata Dal in 2019. When the COVID-19 pandemic hit the country, he played a very crucial role in the state's fight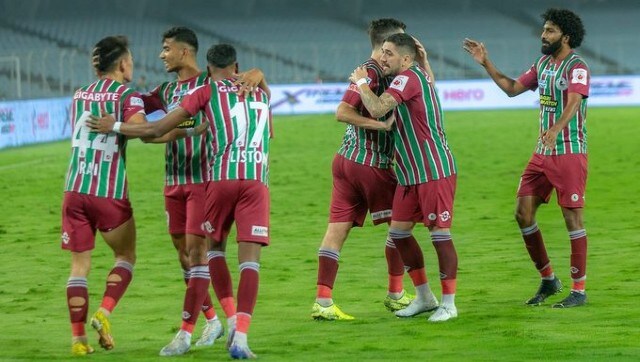 Football
The loss, combined with Bengaluru FC's win earlier in the day, dropped Odisha FC out of the playoff spots with a game in hand.
India
Naba Das was about to inaugurate a BJD party office at Brajarajnagar. But he was fired at as soon he left his car