Batla House: The life and times of the Pappu who blew up Delhi
From interviews with investigators and classified police documents, Firstpost has assembled the story Shahzad Ahmad's journey into the Indian Mujahideen
"Pappu", everyone called him, before the name became a hashtag and it was just a phrase used to rib shy kids. Early in the evening the day before it all happened, he later told police, they'd all gone down to the ICICI Bank branch at Mata Ki Mandir, to deposit some cash in a friend's bank account.
In the evening, they went to Palika Bazaar, in New Delhi's Connaught Place, to buy some colourful caps. Later, they prayed together at a local mosque. That night, he picked up a couple of bottles of cheap whiskey; a friend dropped by with another one.
The next morning, the guys woke up late, at around 11.00 a.m. They bathed, and then prayed, and then packed their bags. Then, they trooped out into the city, armed with the eight improvised explosive devices that would kill over thirty people, and injure over a hundred, on September 13, 2008.
Now, a New Delhi court has convicted Shahzad Ahmad for the murder of police officer MC Sharma at Batla House, in the course of a firefight. His story, though-one of the few investigators have been able to reconstruct of the Indian Mujahideen's operatives-remains largely unknown.
Born to Siraj Ahmad and Parveena Khatoon in 1988, the second of their four children, Ahmad's life appears to have been fairly typical of the small-town middle-class in north India. His father, an automobile mechanic, had secured a job in Saudi Arabia in 1984, and used the savings to set up a spare-parts business. Ahmad studied at local schools, before finally dropping out of the Central Public School after the 11th Grade. In the summer of 2006, he obtained a multimedia and animation qualification from an institute in New Delhi, but didn't do anything with it.
Later, in 2007, he borrowed Rs.100,000 from his mother, saying he wanted to obtain a pilot's licence in Bangalore-but then invested it in his friend Shahbaz Beigh's mobile phone business. He also tried, unsuccessfully, to partner in a scrap metal business in Bangalore.
The Ahmad family has never said anything about their son's life, other than to protest his innocence-making it difficult to know if they had concerns about his somewhat unfocussed teenage life. Family friends and police investigators, though, told Firstpost they had no reason to believe Ahmad was interested in any kind of political activity-let alone jihadism.
From Ahmad's own testimony to the Delhi Police, the turning point appears to have come in late-2008. In August that year, he visited Delhi to purchase components for the mobile phone store. He stayed with Shahbaz Beigh's brother, Mirza Shadab Beigh, and his flatmate Atif Amin, at L18, Batla House. The flat was packed with young men from Azamgarh, most of them studying in New Delhi.
In the course of his days at L18, Ahmad was introduced to political literature for the first time: Amin gave him books on the communal violence in Gujarat and the Egyptian ideologue Syed Qutb's Milestones, one of the seminal texts of the modern jihadist movement. He watched video after video: on the violence in Jammu and Kashmir; on the conflict in Palestine.
Amin, he later recalled, had his own favourite, stored on his Samsung mobile phone: zindan key saathi, a popular jihadist anthem.
Late that month-at the end of August, by Ahmad's recollection to police-Amin finally told him about the Indian Mujahideen. Ahmad had, he said, opened the conversation, asking what could be done for Islam, beyond watching videos or reading pamphlets. Amin swore him to secrecy, before showing him the Indian Mujahideen's manifestos, despatched to newsrooms before each attack.
There was one being prepared, police believe, for the Indian Mujahideen's next big strike.
It wasn't until the end early the next month, police allege, that preparations for the Delhi attack began. Mohammad Saif, who is being separately tried for his role in the bombings, is alleged to have picked up ammonium nitrate gel, along with detonators, from an Indian Mujahideen cell in Karnataka's Udipi. The ball-bearings that would be packed into the bombs were bought in Lucknow. In the next several days, police say, other members of the cell purchased the Samay-brand quartz alarm clocks that would be used as timers, the batteries to power the detonators and the pressure cookers to house the improvised explosive devices.
Finally, on 9 September, the explosive devices were ready--and the group began to conduct reconnaissance at their targets. Ahmad, along with his old friend Mirza Shadab Beigh, were allegedly asked to find any abandoned dustbin around India Gate.
Late on the afternoon of 13 September, Beigh and Ahmad set out for their target. Police say the two men stopped at the famous Nizamuddin Dargah, snacking on chips and bananas before finally heading out.
That night, they watched the news.
It wasn't too long after that Ahmad himself was in the news: on September 19, police finally raided the L18 house, led there by months of painstaking investigation. In several states across the country, the trials of men held in the wake of the Batla House continue.
Find latest and upcoming tech gadgets online on Tech2 Gadgets. Get technology news, gadgets reviews & ratings. Popular gadgets including laptop, tablet and mobile specifications, features, prices, comparison.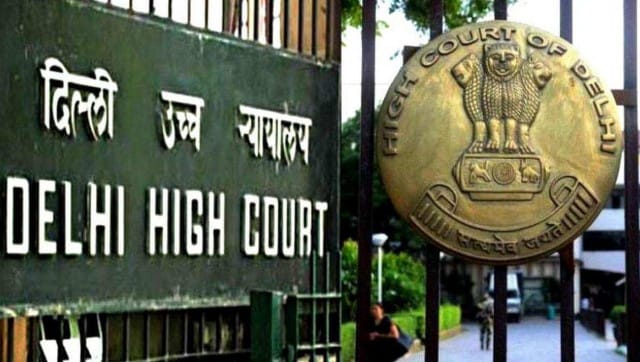 India
In the Delhi HC hearing of a batch of pleas in the Jamia Millia Islamia violence case, petitioners demanded an independent investigation into the Delhi Police's conduct against students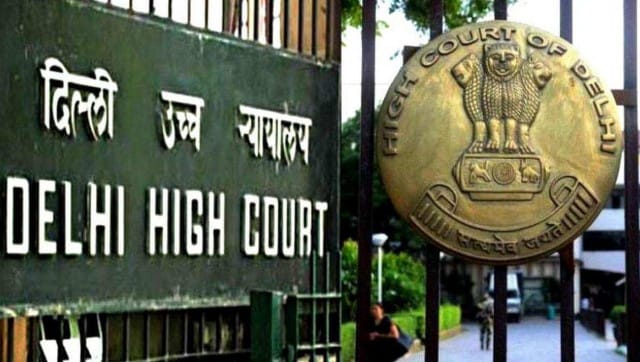 India
Next hearing of plea has been listed for 14 August; last month, bail pleas of Kalita, and another member Natasha Narwal, were dismissed by a trial court
India
In an FIR, the police had claimed that the communal clashes were the result of a conspiracy allegedly hatched by Khalid and two others