Barack Obama at HT Leadership Summit 2017: What ex-US president said about Modi, Manmohan and Trump
Hailing the special relationship that US and India share, former US president Barack Obama opened the day two of the Hindustan Times Leadership Summit 2017 in New Delhi on Friday.
Hailing the special relationship that India and the US share, former US president Barack Obama opened the day two of the Hindustan Times Leadership Summit 2017 in New Delhi on Friday. The former president also weighed in on the Narendra Modi versus Manmohan Singh debate, saying both had India-US relations in mind. Obama discussed India's role in the international arena and his relationship with Modi even as he spoke about the dangers of technology.
"America and India are alike, being defined by many different languages, dialects genders and orientations…every caste, colour and creed," Obama said highlighting what is common between the two nations. Through the day, eminent personalities such as Reliance Industries chairman Mukesh Ambani and Uttar Pradesh chief minister Yogi Adityanath, among others, will discuss India's rise on the global stage. Congress vice-president Rahul Gandhi was among the dignitaries as well. Obama also discussed the partnership between the world's oldest democracy and the world's largest democracy. "We can help chart course for a better future, especially when democracy is itself being questioned."
Here are the highlights from his speech at the event:
On Modi versus Manmohan debate
"I like him (Modi). I think he has a vision for the country… I was also great friends with Dr Manmohan Singh. He laid the foundation of the modern Indian economy. The unifying theme in both leaders (Modi and Singh) during my tenure was the focus on India-US relations."
"Both (Modi and Manmohan) of them were sound leaders. Dr Singh was the primary partner while we were working during the financial meltdown. Modi was the primary partner during making of Paris accord."
On communal politics in India
"I know (Prime Minister Narendra) Modi believes in unity of India. My goal here is not to disclose every private conversation I have. I think his (Modi's) impulses are to recognise Indian unity. I think he firmly believes unity is necessary for the progress of the nation."
"It (diversity speech in 2015 townhall in India) was a message to everyone. I have said the same thing privately to Modi. It's happening across the world due to the changes taking place. There's a collision of cultures."
"Particularly in a country like India, you have such a huge Muslim population that feels integrated. And that is unfortunately not always the case in other countries. That is something that should be cherished and nurtured."
"The world, by most measures, is less violent than human history although conflict remains... Our history together speaks about a common set of values - pluralism and tolerance, a liberal market based order that places primacy on individual rights."
On democracy
"Democracy is under threat today. I believe that a partnership between the world's oldest democracy and the world's largest democracy is the key... The Internet has the ability to propagate propaganda that is destructive to democracies…. The distinction between us and them is dangerous."
On Donald Trump
When senior journalist Karan Thapar asked Obama, "Donald Duck or Donald Trump, which represents America," the former US president said, "The cacophony of America is what I love about the country. The political trends are a thread of life. One of the joys and frustrations about America is that it can be contradictory. We can be kind and cruel. I think it's the same with India."
Obama also took a thinly-veiled shot at his successor in a reference to the pair's Twitter habits. He said. "I use punctuation in my text... I have more Twitter followers than some people who use it more often."
On technology
Obama said he is "obsessed" about the role of technology in this age of information and its impact on the younger generations. "We have to recognise how technology is changing how the youth is consuming information. It is easier to retreat into our bubbles. This poses great danger."
Speaking about the negative impact of technology, Obama said it makes people want to try and find stability amid all the changes.
"We've gone through moments like this before...from agricultural to industrial sectors... it's important for us to push back against the politics of us vs them. We have to build on what is in common between us."
On social media
"Tools on social media platforms can be good or bad. One of the challenges is that technology can influence snap judgements about complex decisions. One of the dangers is that instead of deep analysis and evaluation, the new citizen is skimming the surface... the sizzle and not the steak."
"Those who watch Fox News and those who read the New York Times occupy a difference space. If I read Fox News, I wouldn't vote for me."
On India's nuclear capability
"We worked very hard to get India into the Nuclear Supply Group, we did not get the cooperation of every country, said Obama."
On politicians worldwide
"Politicians are often reflections of forces in the society."
"If you see a politician doing things that are questionable, one of the questions you can ask yourself as a citizen is 'am I encouraging this?' If communities across India say they won't fall prey to division, then it will strengthen the hand of politicians who feel that way."
On Pakistan
"We had no evidence that Pakistani government was aware of Osama bin Laden's presence in Abbottabad. We obviously looked at it."
"Although Pakistan has been a partner in many ways, it's also true there are elements that have not been good partners with us." (Obama did not name the elements)
On cooking
"I'm pretty sure I'm the first US president to have the dal recipe. My keema is also excellent... my chicken is okay."
"Ah, no, making a chapati is too hard."
Find latest and upcoming tech gadgets online on Tech2 Gadgets. Get technology news, gadgets reviews & ratings. Popular gadgets including laptop, tablet and mobile specifications, features, prices, comparison.
World
Praise for Kamala Harris' potential impact came despite the fact that she failed, in her own 2020 presidential bid, to gain much traction among African American voters, who supported Biden over both her and the other Black candidates in the contest
Politics
The Congress spokesperson's comments came in wake of Modi's Independence Day speech where he had made an oblique reference to the Galwan Valley clash, without naming China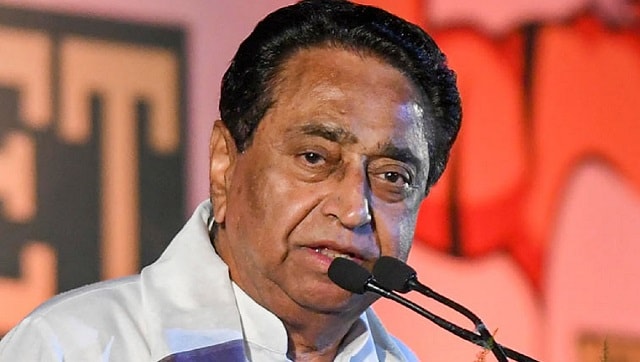 Politics
Nath's colleague Digvijaya Singh said Rajiv Gandhi also wanted the temple to come up, but questioned the timing of the ground breaking ceremony on 5 August