Bangladesh warns India of increased terrorist infiltration through eastern border states
According to The Times of India, Bangladesh has submitted a report to the Indian government highlighting a recent surge in the infiltration of terrorists into India.
Bangladesh has submitted a report to the Indian government highlighting a recent surge in infiltration of terrorists into India, reported The Times of India.
The report claims that infiltration by Harkat-ul-Jihadi al-Islami (Huji) and Jamaat-ul-Mujahideen Bangladesh (JMB) extremists into the border states of West Bengal, Assam and Tripura witnessed an over three-fold increase in 2016 compared to 2015.
Approximately 2,010 Huji and JMB operatives had entered the three eastern states in 2016, which is an alarming number considering the intelligence reports had put the number of terrorists infiltrating into the country in 2014 and 2015 at 800 and 659 respectively, added the report.
The development comes on the backdrop of findings by the National Investigation Agency (NIA), which had found terror links and the direct role of the JMB in the October 2014 Burdwan blast at Khagragarh in which two suspected terrorists were killed.
The TOI report further adds that JMB secretary Iftadur Rehman had entered India on 12 January this year on a fake passport and has established contact with other militants in Assam and Bengal.
An alert has been sounded in view of the report and patrolling has been increased on the eastern borders, added the report.
Back in July last year, Kangkan Acharyya of Firstpost, reported that 10 JMB militants had been suspected to have sneaked into the Indian territory. Bangladeshi security agencies had suspected the involvement of the 10 youths in the Dhaka terror attacks.
In a related story, five Islamist militants, including a woman, were killed last week when security forces stormed their hideouts in Bangladesh amid an intensified nationwide crackdown on extremists.
The four extremists, believed to be operatives of banned Neo-JMB, hurled grenades and fired gunshots on security forces. Meanwhile, media reports said that another militant, a member of the banned outfit Huji, was also killed in a separate raid.
Neo-JMB is said to be inclined to the Islamic State terror outfit which has claimed responsibility for the deadly 1 July, 2016 attack on a Dhaka cafe which claimed more than 20 lives, including that of 19-year-old Indian Tarishi Jain.
Bangladesh witnessed a spate of attacks on secular activists, foreigners and religious minorities since 2013. The country launched a massive crackdown on militants specially after the Dhaka cafe attack.
The Bangladesh government had attributed the deadly attack at Holey Artisan Bakery in Dhaka to Jamaat-ul-Mujahideen Bangladesh.
(With inputs from agencies)
Find latest and upcoming tech gadgets online on Tech2 Gadgets. Get technology news, gadgets reviews & ratings. Popular gadgets including laptop, tablet and mobile specifications, features, prices, comparison.
Arts & Culture
A true disciple of legendary Rabindra Sangeet singer Suchitra Mitra, Dam regaled listeners with her rendition of songs like 'Modhur tomar sesh je na pai prohor holo sesh/Bhuban jure roilo lege anando abesh'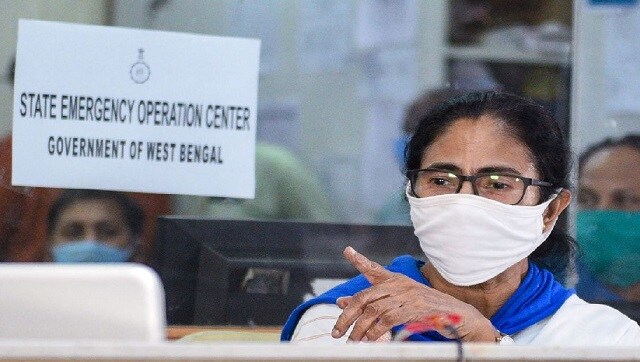 Politics
According to Amal Kumar Mukhopadhyay, a former principal of Presidency College in Kolkata, the BJP will sharpen its campaign against the state government and the state's ruling party will find itself in a defensive position.
Sports
The decision was taken after a virtual meeting of the AIFF president Praful Patel with the representatives of the state associations.