Bangladesh warns India of increased terrorist infiltration through eastern border states
According to The Times of India, Bangladesh has submitted a report to the Indian government highlighting a recent surge in the infiltration of terrorists into India.
Bangladesh has submitted a report to the Indian government highlighting a recent surge in infiltration of terrorists into India, reported The Times of India.
The report claims that infiltration by Harkat-ul-Jihadi al-Islami (Huji) and Jamaat-ul-Mujahideen Bangladesh (JMB) extremists into the border states of West Bengal, Assam and Tripura witnessed an over three-fold increase in 2016 compared to 2015.
Approximately 2,010 Huji and JMB operatives had entered the three eastern states in 2016, which is an alarming number considering the intelligence reports had put the number of terrorists infiltrating into the country in 2014 and 2015 at 800 and 659 respectively, added the report.
The development comes on the backdrop of findings by the National Investigation Agency (NIA), which had found terror links and the direct role of the JMB in the October 2014 Burdwan blast at Khagragarh in which two suspected terrorists were killed.
The TOI report further adds that JMB secretary Iftadur Rehman had entered India on 12 January this year on a fake passport and has established contact with other militants in Assam and Bengal.
An alert has been sounded in view of the report and patrolling has been increased on the eastern borders, added the report.
Back in July last year, Kangkan Acharyya of Firstpost, reported that 10 JMB militants had been suspected to have sneaked into the Indian territory. Bangladeshi security agencies had suspected the involvement of the 10 youths in the Dhaka terror attacks.
In a related story, five Islamist militants, including a woman, were killed last week when security forces stormed their hideouts in Bangladesh amid an intensified nationwide crackdown on extremists.
The four extremists, believed to be operatives of banned Neo-JMB, hurled grenades and fired gunshots on security forces. Meanwhile, media reports said that another militant, a member of the banned outfit Huji, was also killed in a separate raid.
Neo-JMB is said to be inclined to the Islamic State terror outfit which has claimed responsibility for the deadly 1 July, 2016 attack on a Dhaka cafe which claimed more than 20 lives, including that of 19-year-old Indian Tarishi Jain.
Bangladesh witnessed a spate of attacks on secular activists, foreigners and religious minorities since 2013. The country launched a massive crackdown on militants specially after the Dhaka cafe attack.
The Bangladesh government had attributed the deadly attack at Holey Artisan Bakery in Dhaka to Jamaat-ul-Mujahideen Bangladesh.
(With inputs from agencies)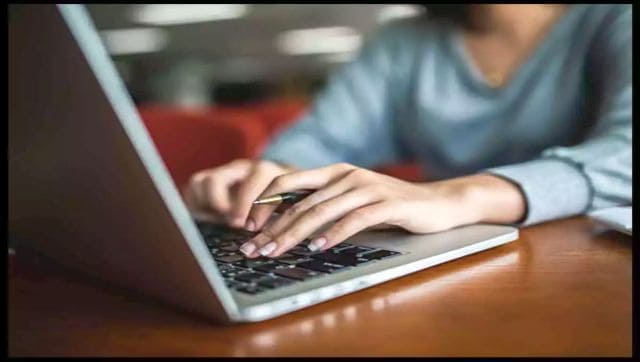 Education
The Board had earlier released a preliminary answer key and candidates were the given the chance to raise objections till 8 May. On the basis of the final answer key, the WBJEE result will be released at 2:30 pm today, 17 June.
Politics
Manik Saha, a Rajya Sabha MP, was appointed the chief minister of the state last month after then CM Biplab Deb's sudden resignation. He had to win this by-election to continue as the chief minister
India
Sujit Adhikary had sneaked to the cornice through a gap in the glass window in the ward where he was under treatment at the Institute of Neuroscience