Bangalore Literature Festival turns seven: How a crowd-funded fest channeled a city's love of books
A crowd-funded literature festival soon to have its seventh edition is fearless about going where no one has gone. Here is what The Bangalore Literature Festival means to the city.
I have always wanted to attend literature festivals but never found myself being able to get to one for various reasons. The Jaipur Literature Festival (JLF) was always on the wishlist but then I thought, why not first try a festival closer to home – The Bangalore Literature Festival (BLF). And that's what I did for the first time three years ago and have been a regular since.
BLF will open its seventh edition at the end of the month and with each passing year, the sheer energy of the festival is what hits me right from the get-go. People pouring over schedules – plotting their day – scheming on how to get those coveted front seats, squeezing in at the talk venues to make more space for fellow enthusiasts and of course those serpentine lines for book signings. How an entire day would go on by eluded me, but at the end of it, my bookshelves would be sagging and I had enough to bury my nose in for the coming months.
It was these experiences that encouraged me to head out for the first time this year to the JLF – and being a three-time veteran of the BLF prepared me for things on a much bigger scale. The experiences varied but the level of satisfaction at both – equally high!
"Literature festivals are a new genre and not imitative — because different teams helm them and different crowds attend them," explains Shinie Antony, Festival Director, Bangalore Literature Festival. "JLF is the earliest one, yes, but they have changed over the years and are still evolving. The BLF is different every year and that is what keeps the organisers so madly interested, and has people return to it every year. The growth has been more in terms of shifting focuses and surprises from the speakers. A single edition goes after many emotions; there is provocation, sensitive defence and that feeling of satisfaction, that everyone got something out of this".
Something for everyone is definitely the key to a festival of this nature. Deepa Padmanaban, freelance journalist and an aspiring author has attended two editions of the BLF so far. She says, "Over the years BLF has been attracting a diverse range of writers, experienced and those making a debut, across diverse genres. For a Bangaloreans like me who may not find time to attend the bigger lit fests like Jaipur, BLF affords me a fine glimpse into the publication world. I attended two sessions of BLF mainly to get an idea of the kind of books/stories that are being published and to listen to authors. As a serious aspiring author, this year I plan to attend the LitMart to get an idea of the pitching process and what publishers are looking for in a book. I'm looking forward to attending the sessions with Krithi Karanth, Janaki Lenin since I write on wildlife conservation; scientist Mukund Thattai as I write on science; and Shashi Tharoor and Barkha Dutt simply because they are good orators".
Urvashi Rustomfram, a hobby writer and voracious reader had just attended a creative writing course in 2014 when she first heard of the BLF. "There were very interesting panels with Leila Seth, Shobhaa De, Altaf Tyrewala and Nayantara Sehgal. The sessions by Girish Karnard and Arun Shourie were astounding. There was also a panel on humour with Zac O'Yeah, Sidin Vadankut, and Jane de Suza, which was entertaining and humorous. In last year's edition, for me personally, the standout was the session by Bachi Karkaria. I personally preferred the 2014 edition I attended to last year as it mostly eclipsed by Twinkle Khanna, who was given an (undeserved) award."
What allows for such variety is perhaps the crowd-funded aspect of the festival that makes it stand apart from other festivals. The BLF is not executed through branded sponsorships but through an approach where like-minded people pool together their monetary resources to lay the foundation for an independent, community-funded literary event. Speaking on this Antony says, "We have 'Friends of BLF', who contribute to the cause of the festival, because of which we are free to fearlessly plan the festival, to go where we want with it. They are the wings of the fest. Without them, we'd be stuck with corporate logos and huge banners with brands on them. Since the funds come from the heart, this is Bangalore's own festival; Bangaloreans own it".
This year's festival is scheduled to take place on 27-28 October on the Lalit Ashok Lawns, Bengaluru and looking forward to her first time at it is Poonam Ganglani, a freelance writer with a publishing background and an editor focusing on books and arts. "It will be my first time at the BLF and an exciting start to the 2018–19' litfest circuit, so I am eager to sink my teeth into things. One of the main reasons I've decided to go is, of course, the proximity to Chennai where I live — it's a quick and easy trip, and I've heard lots of great things about the festival. Being from a book publishing background, I'm also particularly interested in the LitMart pitch event for aspiring authors — the kinds of ideas emerging, publishing trends and the format of the event".
Antony adds that there is an energy in the air during the festival that has nothing to do with us as organisers. "People here are genuinely interested in knowing more, reading more. As they keenly listen or shift their chair to see the stage better you can almost see the bookshelves in their house. And that is the beauty of the BLF," she says.
India
In an advisory, the Ministry of Information and Broadcasting also said the public service broadcast content need not be of 30 minutes at a stretch and could be spread over smaller time slots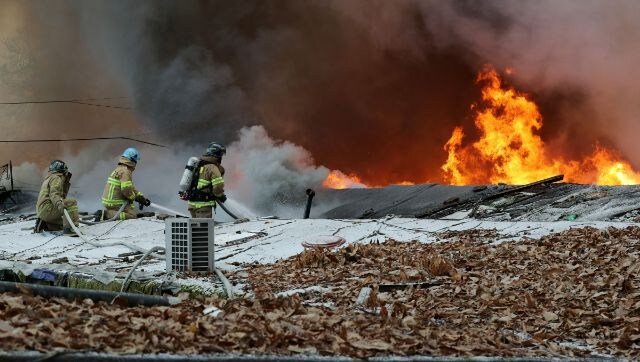 World
More than 800 firefighters, police officers and public workers were deployed to fight the flame and handle evacuations after the fire broke out around 6:30 a.m.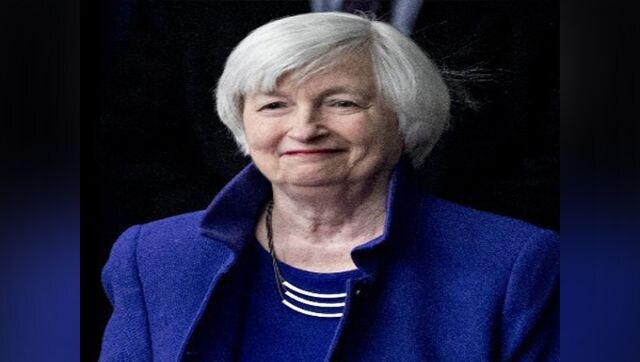 World
Debt will be a topic of conversation Monday when Yellen meets with Zambia's president and finance minister to push for the Chinese to continue negotiations